Obituaries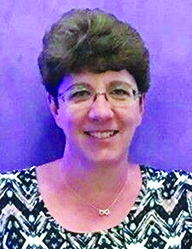 Katherine A. "Kathy" Burkitt, 53
Katherine A. Burkitt, loving wife, mother, daughter and sister went home with her Lord Thursday, March 8, 2018, at Covenant Healthcare Cooper in Saginaw, MI; age 53 years. Katherine Schnell was born on August 17, 1964 in Saginaw, MI to Bob and Carolyn Schnell; they survive her. She was married to Mark Burkitt on October 6, 1990 in St. Michael's Lutheran Church in Richville, MI; he survives her. Kathy was employed by St. Michael's Lutheran School serving lunch to the children. She was a lifelong member of St. Michael's Lutheran Church and enjoyed bowling, shopping, crafting, and loved spending time with her family.
Surviving besides her husband Mark and parents are her sons Adam and Josh; two sisters Cindy (Kevin) Taylor, Vassar, MI, Kristie (Paul) Forgue, Gibbstown, NJ; her grandmother Ruth Bruder, Vassar, MI; her sister-in-law Beth (Jeff) Kribs, Frankenmuth, MI; nieces and nephews and extended family.
Kathy was predeceased by her mother and father-in-law Vernon and Diana Burkitt.
Funeral services took place on Tuesday, March 13, 2018, at St. Michael's Lutheran Church, 3455 S. Van Buren Road, Richville, Michigan. The Rev. Wesley Gillaspie and the Rev. Rob Gadeken officiated with burial in St. Michael's Cemetery. In lieu of flowers, those planning an expression of sympathy may wish to consider memorials to St. Michael's Lutheran School Hot Lunch Program, St. Michael's Organ Fund, or Charity of Donor's Choice. Please sign the guest book or share an online condolence with the family at www.cederbergfh.com.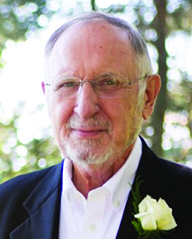 Joseph Pollick, 84
Joseph George Pollick, 84, of Frankenmuth, MI, beloved husband, father, grandpa, brother and friend lost his courageous battle for life at the University of Michigan Medical Center March 10, 2018. Joe, known to his family as Bud, was born to the late Stephen and Pauline Pollick February 21, 1934 in Saginaw, MI. Joe married Sally Falkenhagen, his grade school sweetheart, in 1954. They were married for 63 years. He graduated from General Motors Institute in 1957 and went on to spend 42 years with General Motors working various assignments to include Director of Plant and Manufacturing Engineering.
After retiring from General Motors he joined Kibbe & Associates as Director of Industrial Engineering. He was a Registered Professional Engineer, a Service Life Member of the American Foundrymen's Society and former Chairman, Member of the Fordney Club and a member of Blessed Trinity Catholic Church. Joe was humble, wise and respected. His memory will be cherished by his wife Sally and their seven children Jim (Robine) Pollick, Debbie (Gary) Wright, Ron Pollick, Gail Pollick (Dave), John Pollick, Mary Pollick and Cindy (Cliff) Klein and family friend Cindy Spezia. Joe and Sally have 16 grandchildren: Andy (Lanie), Brian, Steven, Janelle (Josh), Nick (Christina), Elizabeth, Tony (Tammy), Nathan, PJ (Bree), Becky, Sarah (Brian), Alyssa (Ben), Rachael, Alexander (Hannah), Erika and Jacob. They also have 10 great grandchildren: Lilli, Wyatt, Mollie, LuLu, Brady, Blehm, Melody, Addison, Milena and Helen as well as many dear nieces and nephews. Joe is also survived by brothers Richard (Alice) Pollick, Stephen (Jean) Pollick, and Michael (Terry) Pollick. Joe was preceded in death by grandchildren Joey and Jessica as well as his brother Robert Pollick.
A funeral mass will be held on Saturday, March 17 at 11am at Blessed Trinity in Frankenmuth. The family will receive visitors on Friday, March 16 from 2-8pm at Cederberg Funeral Home of Frankenmuth and at the church on Saturday from 10am until the time of service. The family has asked in lieu of flowers, expressions of sympathy be a memorial in Joe's name to St. Jude's Children's Hospital or Blessed Trinity Catholic Church. A special thanks to Wellspring and the entire U of M medical staff.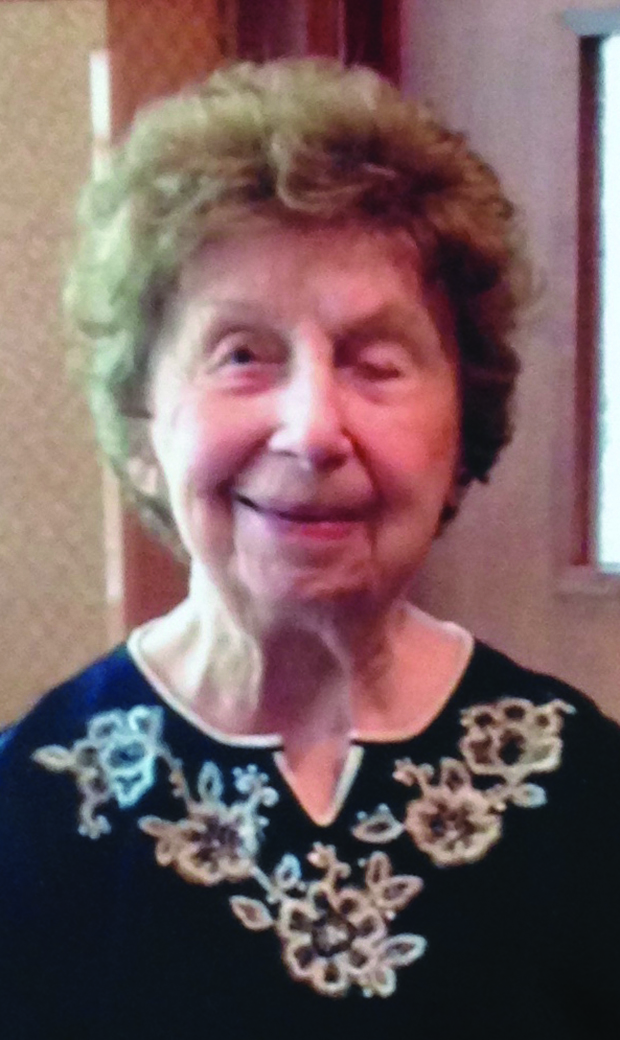 Cecilia J. Masztak, 100
For more than 100 years, Cecilia J. Masztak was a devoted daughter, sister, wife and aunt. She passed away March 6, 2018 in Frankenmuth. Cecilia Prysak was born Oct. 12, 1917. She married Leonard Masztak June 6, 1953. He pre-deceased her in 2000. Cecilia was an executive secretary in Detroit.
She was a perfect aunt – kind, soft spoken, encouraging, humble and prayerful.
She had a razor-sharp memory, an amazing sense of humor and the courage of someone much bigger than her petite size. She followed the Detroit Tigers. At age 83, she fought breast cancer and won!
Cecilia moved to Independence Village in 2012 and was an active member of the retirement community. She attended Blessed Trinity Catholic Church. She showed her family and friends how to live a good long life and prepare for an eternity in heaven.
Her funeral was celebrated at St. Sabina Catholic Church in Dearborn Heights. Father Robert Byrne of Blessed Trinity Catholic Church officiated.
Cecilia is survived by her nieces Elaine (Richard) Allison, Grand Rapids; Joan (David) Ramm, Frankenmuth; Patricia Dormann, Chicago; and nephew Dr. Michael (Charlene) Prysak, Grosse Pointe Farms. She also is survived by great nieces and nephews and great-great nieces and nephews.
Burial took place at St. Hedwig Cemetery in Dearborn Heights.
286426