Obituaries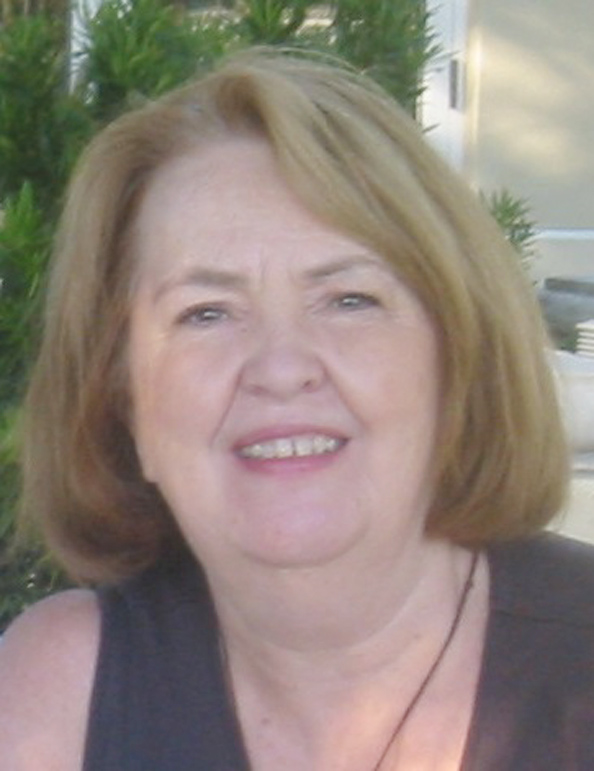 Diane Marie (Behmlander) Trump, 67
Diane Marie (Behmlander) Trump, Cary, NC, formerly of Bay City, MI, died at her home peacefully with her family. Age 67 years, Diane was born November 2, 1947 in Bay City, MI to the late Norman and Velma Behmlander. She enjoyed spending time with her children and three grandchildren, cooking, gardening and cross-stitching. Diane was preceded in death by her brother, Randy Behmlander.
Diane is survived by her husband of 46 years, Ken Trump; daughters, Kristin Trump of Maynard, MA; and Jenny Trump of Apex, NC; a son, Jon (Deborah) Trump of Apex, NC; grandchildren, Cassady Trump-Hurlburt; Jonah Trump-Hurlburt; and Kayden Palmer; two sisters, Gayle Damore and Tammy Behmlander both of Bay City, MI; sister-in-law, Cherie Behmlander and many extended family in the state of Michigan.
A service of remembrance was held on Friday, December 5, 2014 at Apex Funeral Home, 550 W. Williams Street, Apex, NC 27502. Memorials may be made to Lung Cancer Initiative of North Carolina, 4000 Blue Ridge Rd, Ste 170, Raleigh, NC 27612; or Transitions Lifecare Hospice of Raleigh, 250 Hospice Circle, Raleigh, NC 27607. Condolences may be sent to www.ApexFuneral.net.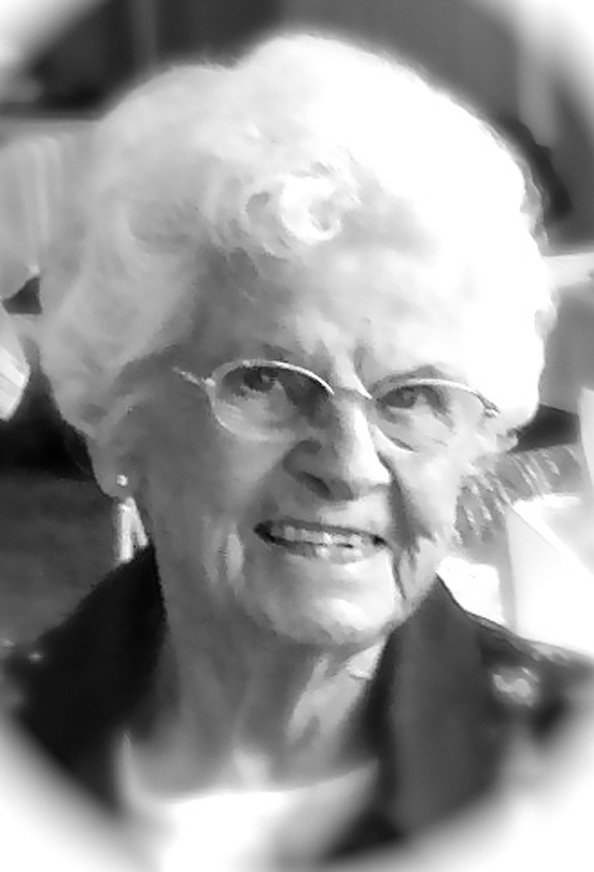 Margaret P. Heinlein, 93
Margaret Pauline Heinlein, Elwell, MI passed away Sunday, December 7, 2014 at Mid-Michigan Medical Center in Midland, MI. Age 93 years, Margaret was born on April 7, 1921 to Otto and Denelda (Buschke) Hochthanner and grew up with her younger brother, Carl, on a farm north of Frankenmuth in Saginaw county. She learned on a wood-fired cooking stove to prepare the kind of hearty meals that fed field crews and later, children, grandchildren, great-grandchildren and friends who always were welcome in her home. Her food was a reflection of a loving and generous spirit. Pies, Christmas cookies and a German bread called 'stollen' were specialties she enjoyed sharing. As a young woman, she worked at a Lufkin Rule plant in Saginaw but was a homemaker for the rest of her life.
She was married to Reuben Heinlein in 1942 in Rolla, MO, while he was serving in the U.S. Army. They raised three sons together. She enjoyed playing cards, crossword puzzles, dancing, traveling and fishing trips with her husband and family members to St. Joseph Island in Ontario. At Scrabble, she was hard to beat. She especially loved Christmas, taking great care each year to decorate her tree and home with mementos and symbols she treasured. Her smile was gentle, her words were kind and Margaret embraced each day with a belief that things always work out for the best.
Surviving Margaret are two sons, Thomas (Joy) Heinlein of Sumner, MI and Gary (Gayle) Heinlein of Lansing; four grandchildren, John (Diane) Heinlein of Okemos, Kristin (Donald) Tyree of Lincoln, Nebraska, Abbey (Justin) Roelofs of Reese and Adam (Emily) Heinlein of Richmond, VA; and six great-grandchildren, James and Erin Heinlein and Logan, Duncan, Ethan and Peytan Tyree.
Preceding Margaret in death were her husband, Reuben; a son, James Heinlein; and her brother, Carl.
Visitation will be held Wednesday, December 10 at the Dewey Funeral Home in Alma from 5-8pm. Funeral service will be held at Good Shepherd Lutheran Church on Begole Road in Alma on Thursday, December 11 at 11am, Pastor John Eich will officiate. Burial will take place in Seville Twp. Cemetery, Elwell.
Memorial contributions may be made to Good Shepherd Lutheran Church "New Beginnings" Building Fund. The family is being served by Dewey Funeral Home of Alma.
Minnie (Scottie) Lemonds, 82
Minnie (Scottie) Lemonds, Frankenmuth, MI passed away Friday, December 5, 2014, at Covenant Medical Center Cooper in Saginaw. Age 82 years, Minnie was born on March 13, 1932, she married Doyle Lemonds on September 30, 1950. He predeceased her on January 21, 2003. Minnie was a member of St. Martin Lutheran Church, Birch Run.
Minnie is survived by her children, Deborah (Barry) Sanders, Birch Run, Danna (Dan) Guile, Frankenmuth, and Jeffrey Lemonds, Frankenmuth; four grandchildren, Stephen (Michelle) Sanders, Jennifer (Ryan) McNally, Jessica (Dave) Thomas and Jamie Patyk; great-grandchildren, Alexis and Aiden McNally; Cameryn, Addyson and Logan Thomas; a brother and sister, Paul (Arita) Magee and Shirley (Everett) Hopkins; many nieces, nephews, brothers and sisters-in-law.
Minnie was preceded in death by a grandson, David Sanders and an infant sister, Maxine.
Funeral services took place on Monday, December 8, 2014 at St. Martin Lutheran Church, 10995 Canada Rd, Birch Run, MI. The Rev. James Chinery officiated with burial at Flint Memorial Park. Those planning an expression of sympathy may wish to consider memorials to St. Martin Lutheran Church. Please sign our guest book or share an online condolence with the family at www.cederbergfh.com.
180600