Top Stories
Frankenmuth Fire Dept.
Forward your Paper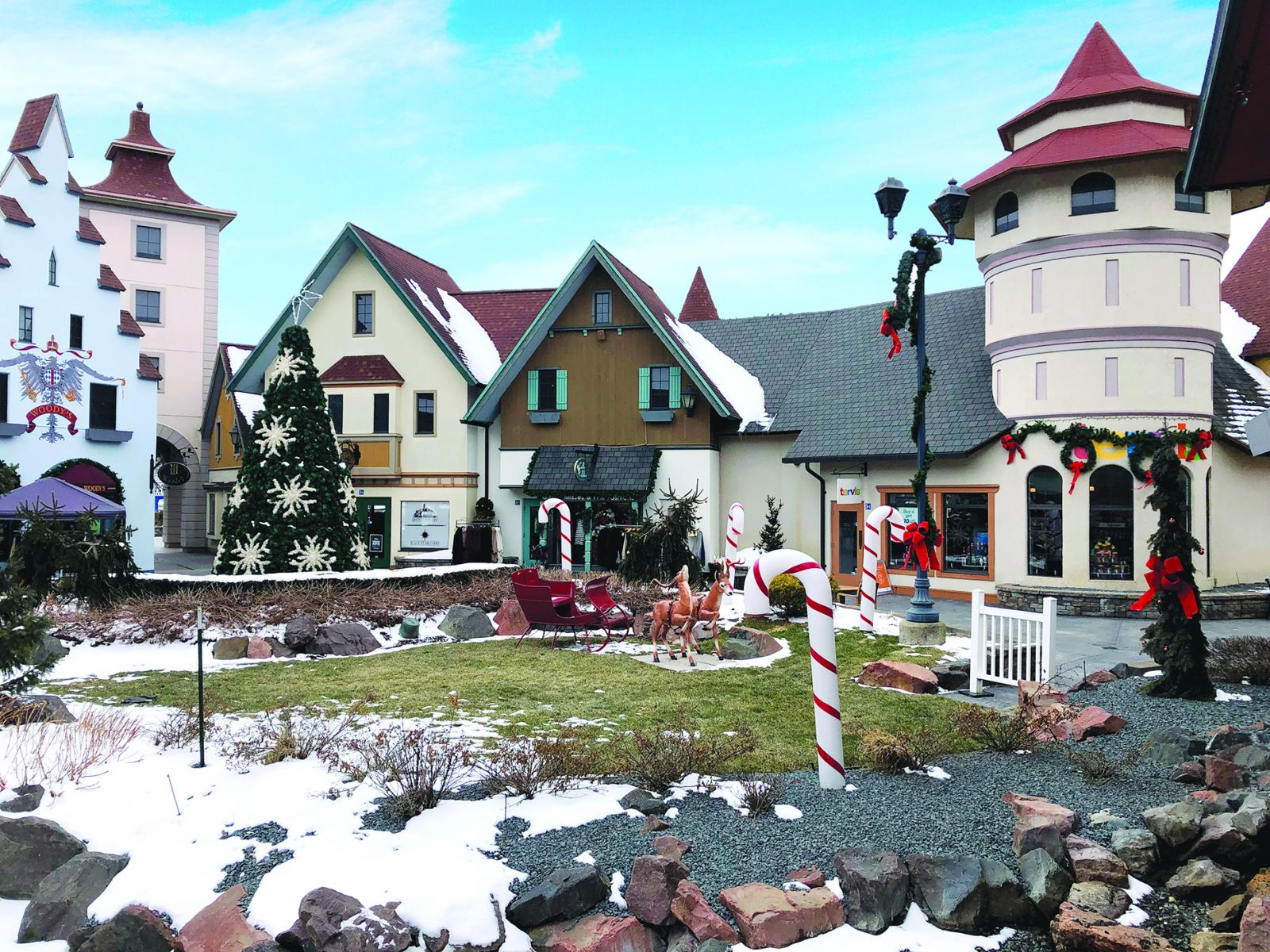 CHRISTMAS TIME CAME AGAIN . . . to Frankenmuth River Place Shops and other locations in Frankenmuth as a national film production company has been here for nearly two weeks, setting up props for the yet-to-be-titled movie which will be aired in December 2019. (New photo)
Christmas movie production continues at Frankenmuth River Place Shops
Christmas almost feels all year around in Frankenmuth, thanks to Bronner's CHRISTmas Wonderland, the world's largest Christmas store.
The spirit of the holiday will be in full force this week at Frankenmuth River Place Shop, including the making of man-made snow for the set.
Christmas has returned to town nearly three months later, just in time to start filming at River Place and other locations around the Great Lakes Bay Region.
A national film production company in charge of the movie is looking for background talent, known as extras. Locals have a chance to be in the spotlight as the company looks for talent to help create winter wonderland scenes. The filming began March 6-10 and resumes this week, March 13-16.
High winds postponed Sunday evening's filming and those scenes were shot on Monday, March 11.
Producers used talent of all ages, ethnicities and genders to be featured as Christmas shoppers and townspeople. Though the work is unpaid, the opportunity to be part of the holiday-themed film that has yet to be named.
Monday evening, the Cass River Bar & Grill area was teeming with extras – many were area residents – decked out in red and green holiday attire. Many were there for their chance at 15 minutes of fame. Some just liked the family-friendly Christmas theme and the plot set out for them. They spent a lot of time waiting for their chance to get in front of the camera . . . but most did not care as they were back in the Christmas spirit.
"We are absolutely thrilled River Place Shops has been selected as the main set for the film," River Place General Manager Tim Miscovich said. "Our German-themed shopping village is the perfect example of the Bavarian architecture and heritage that can be seen and experienced throughout Frankenmuth."
Other known filming locations include Star of the West Milling Company and Zak and Mac's Chocolate Haus. River Place has been the main site, with red ribbons and garland adorning light poles and other Christmas decorations back in place. River Place has more than 35 shops with colorful facades and historic touches like iron-wrought signs.
A spokesman with the national film production company said the movie will air on television during the 2019 Christmas season.
"We especially want to thank the organizations who have gone to great lengths to assist in the production, including the City Beautification Committee, the Frankenmuth Jaycees and St. Lorenz Lutheran Church," Miscovich said. "This movie is a reminder of how our community continually strives to work together to promote the beautiful city of Frankenmuth."
In July 2015, the community came together to attempt to break the Guinness Book of World Records for the "Most People Caroling" at one time. The event took place July 25 and was led by Family Life Radio. The record was 1,882 persons caroling at one time.
The effort gathered 1,300-plus carolers singing "Joy To The World" and "Silent Night," so the record was not set but the community then decked out its neighborhoods in Yuletide décor on one of the hottest days of the summer in 2015.
"We are excited that Frankenmuth River Place Shops and other locations have been chosen as the backdrop for an upcoming family-themes holiday production. All stores remain open . . . just make sure to give the production crew some space," Miscovich said.
970585