Top Stories
Frankenmuth Fire Dept.
Yard Waste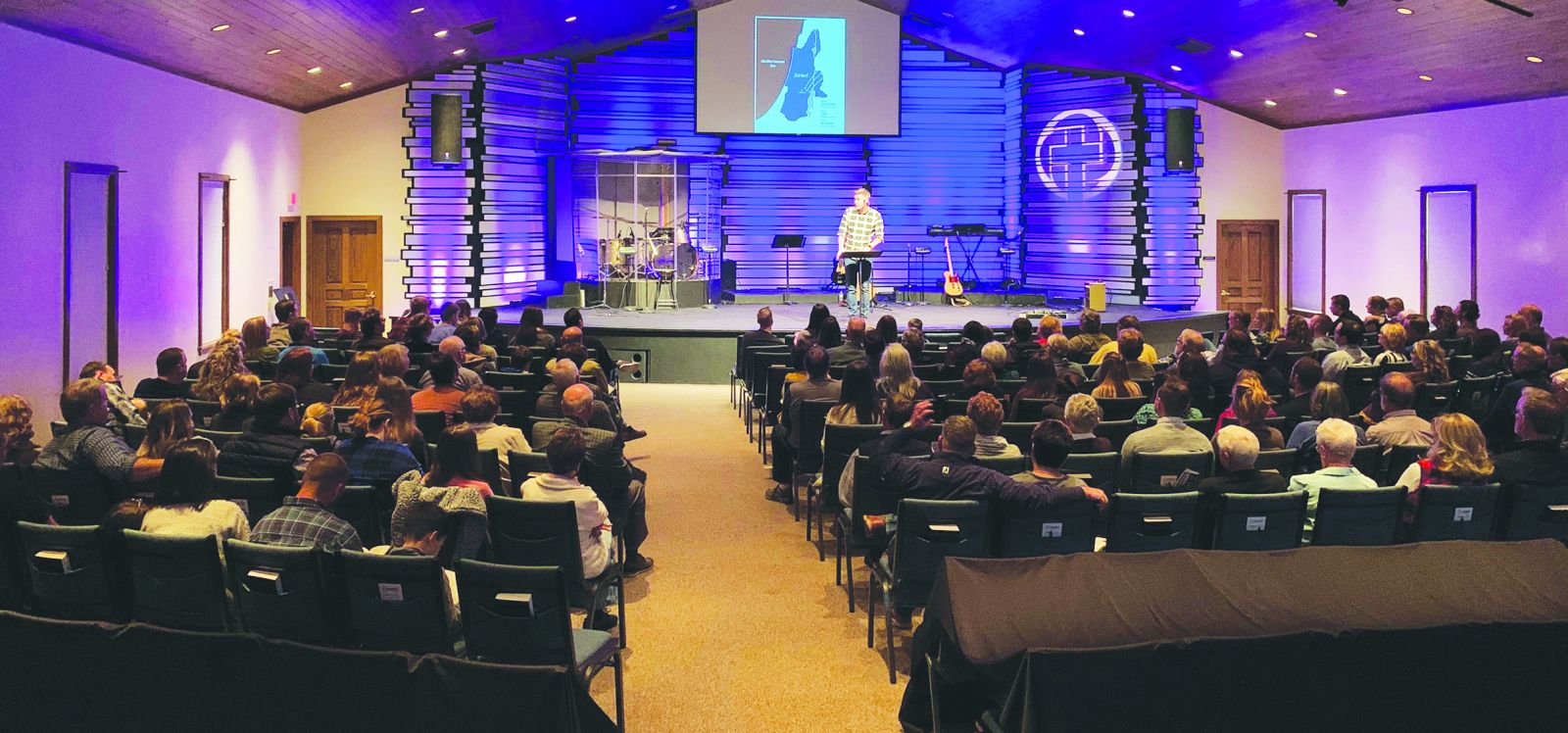 Bible Church congregation grows; work continues on Main St. location
While construction and renovation work continue for their future worship building, the Frankenmuth Bible Church has added a third service to accommodate parishioners at their Churchgrove Road location.
Bible Church Lead Pastor Joseph Berkobien said last Sunday the congregation successfully launched a third Sunday morning worship service at 8:15am. The addition of this third worship service came as a result of continued growth in Sunday morning attendance over the past several months.
Pastor Berkobien believes that this additional option for worshippers will allow more space in the sanctuary, parking lot and children's classes until completion of their new facility at 210 South Main Street early next year.
"We couldn't have asked for a better response from our people," Berkobien said. "We had a great turnout for the 8:15am worship service, and I'm so thankful for all the incredible staff and volunteers who are helping to make it happen. Our goal was to make more space for our worship services at 9:30am and 11:15am and I think we've done that."
Work continues at the South Main Street location, the former Frankenmuth Mutual Insurance Claims office. Now Frankenmuth Insurance, the firm sold the 33,464-square foot building to the congregation in late March of this year. FI purchased the building in 1998 from First of America Bank, moved into the structure in January 1999 and then vacated it and moved the claims division back to its home office, 1 Mutual Avenue, in August 2015.
Much of the interior demolition has taken place, Berkobien said, with the early stages of renovation and construction being completed this fall. Current projections show that the project should be fully completed by spring of 2020.
The church's building campaign is entitled BEYOND, with four targeted goals: Establishing a larger children's ministry area, increasing parking availability, increasing seating capacity and enhancing their visibility.
According to 2017-18 growth statistics, over the past year, the congregation's worship service attendance has jumped 39 percent, Kid Crossing attendance is up 28 percent and youth group attendance swelled 63 percent.
The Frankenmuth Bible Church was founded in 1982 in a home in town. The group gathered for worship at List Elementary School for eight years and in 1992, they built at 565 Churchgrove Road.
1038279