Top Stories
Business News
Police Report
New Business
2013 City Yard Waste Program
Balloons in the Sky!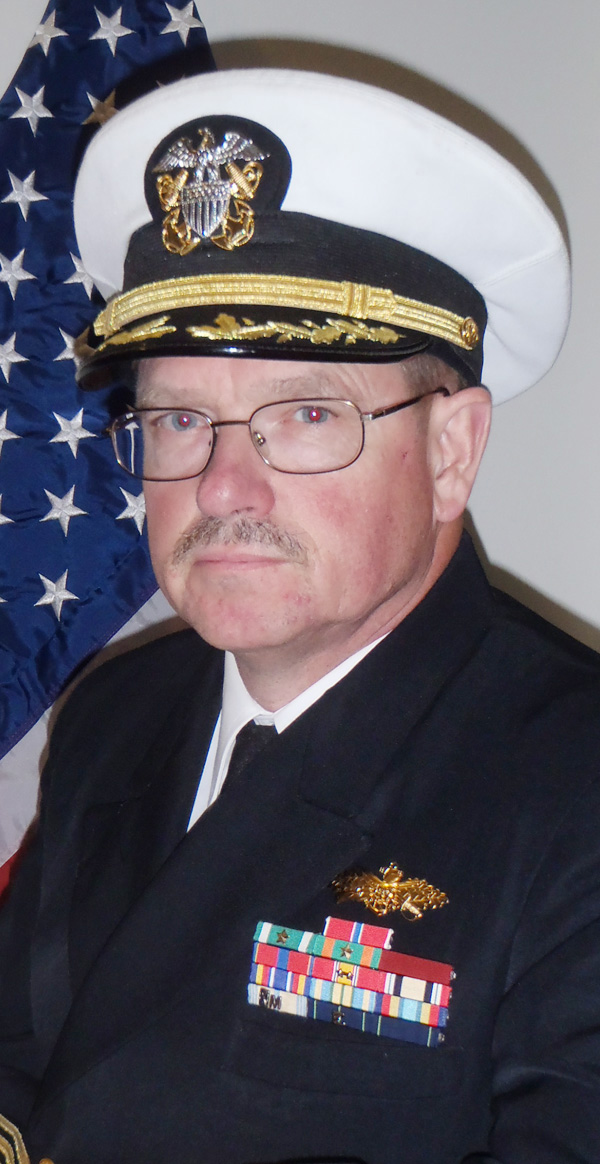 CDR TERRY HART
Hart is Memorial Day speaker
The Frankenmuth American Legion Post #150 will conduct its annual Memorial Day Parade and Service on Monday, May 27, with a Frankenmuth native delivering the keynote address.
Terry Hart, a 1973 Frankenmuth High School graduate and 38-year U.S. Navy veteran, will speak at ceremony.
The parade will begin at 10am from South Main and Jefferson streets and will proceed north on Main Street. The parade will pause at the Veteranís Monument and Memorial Wall for the placing of a wreath recognizing departed veterans. It will continue north on Main Street, then east of School Street and into the west parking lot of Frankenmuth High School, where the ceremony will be held in the gym.
The Frankenmuth American Legion Post #150 and Frankenmuth VFW Post #2725 veterans will participate in the parade, along with the Legion Auxiliary, the Frankenmuth Police and Fire Departments, the FHS Marching Band, Frankenmuth Boys and Girls Scouting units and MMR Ambulance Service.
The service will end before noon.
Hart enlisted in the U.S. navy in September 1973 and served in active duty for six years. Trained as an aviation electronics technician, Hart was stationed in various locations on the West Coast and Hawaii, performing three deployments to the West Pacific and aboard the aircraft carrier USS Ranger.
In 1979, he received an honorable discharge and returned to Frankenmuth to attend Saginaw Valley State College. A short time later, Hart re-enlisted in the U.S. Navy Reserves, based in Saginaw.
In 1986, Hart earned his electrical engineering degree from SVSC and was commissioned an Ensign in the Navy Civil Engineer Corps in 1987, assigned to the Navy Reserve Seabee Battalion NMCB-26 in Mt. Clemens.
During that time, he was assigned to various positions throughout the Naval Construction Forces. Just before the Iraq War in 2003, while he was the executive officer of NMCB-26, Hart and 586 Seabees from his battalion were mobilized. They deployed for eight months to a naval base in Spain for further assignments throughout Europe as needed during the contingency.
In 2008, Commander Hart deployed to Iraq as a Joint Service Individual Augmentee to take charge of the U.S. Army Corps of Engineers re-construction efforts in three Iraqi provinces where he and his staff were responsible for over 55 separate construction projects.
Following the deployment, Hart was assigned to the staff of Naval Facilities Contingency Engineering Command in Washington, DC until his retirement in September 2011 with 36 years of total service.
His civilian career finds Hart a senior operations manager for Agrium Advanced Technologies. Hart manages the fertilizer plant in Arthur, near Reese. He lives in Frankenmuth with his wife Vickie (Parlberg) Hart. The Harts have two children, Leland and Cameray, both of whom are attending college.
314440