Top Stories
Holiday Waste Collection
Yard Waste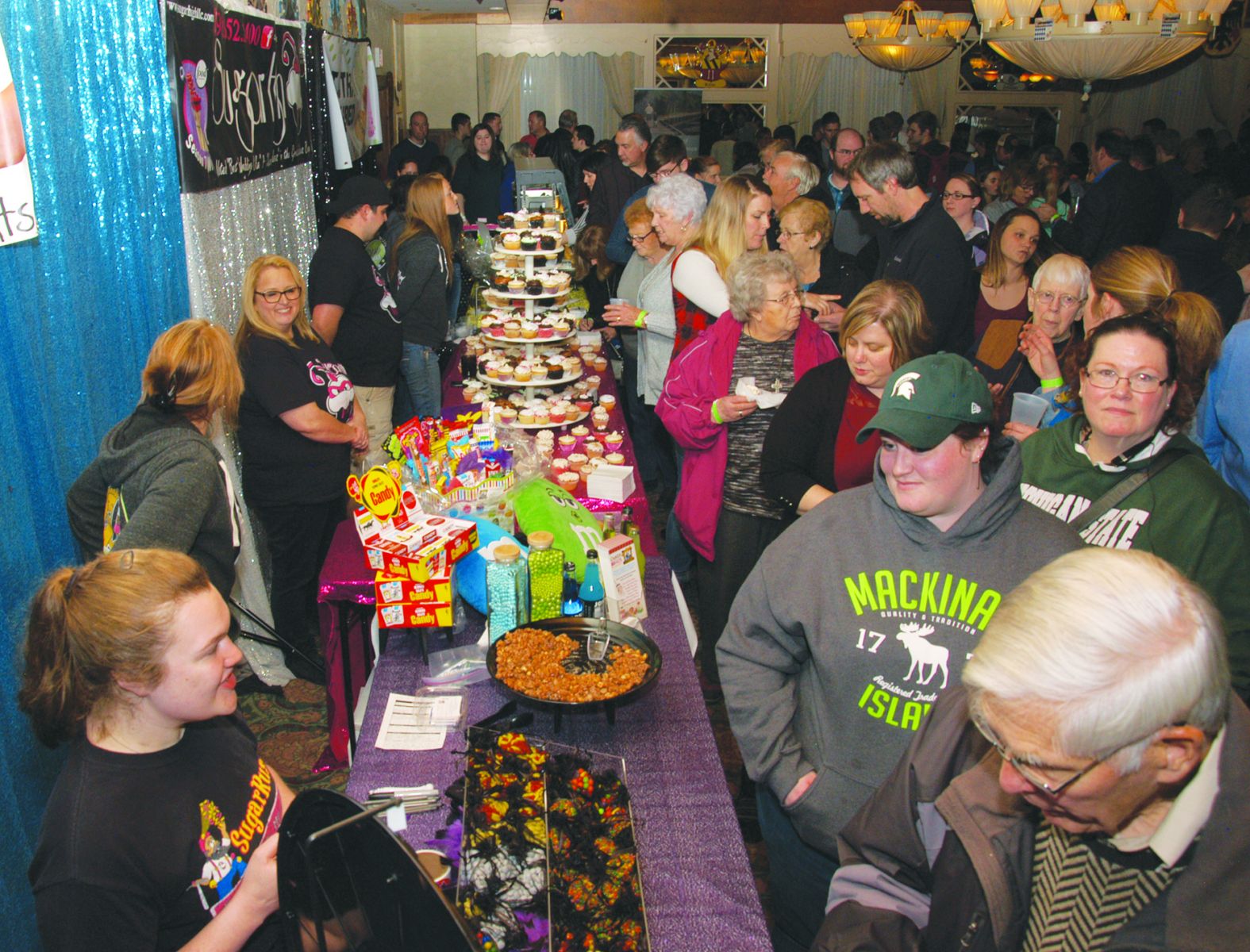 SUGARHIGH BAKERY AND SUGARRUSH SWEETS . . . were among the 36 vendors who participated in the 27th annual "Great Taste of Frankenmuth" March 8, held at the Bavarian Inn Restaurant and Zehnder's of Frankenmuth. (News photo)
Taste draws 1,000-plus diners!
Frankenmuth is known for its diversity in food and drink as well as its quality and hospitality. But one evening a year, it all comes together under one – or two – roofs and for good causes.
The 27th annual Great Taste of Frankenmuth took place for three hours last Thursday, March 8, evening at the Bavarian Inn Restaurant and Zehnder's of Frankenmuth.
The Frankenmuth Noon Rotary Club organizes the event, this year with a record-setting 36 food and beverage vendors serving up their best dishes or new menu items.
Well over 1,000 persons were in attendance and coupled with the 36 vendors, it was the biggest Taste on record.
Amy Zehnder Grossi and Bill Parlberg co-chaired the event.
Although final financial numbers are not in as of press time, Grossi and Parlberg expect to raise between $18,000 and $20,000, with the proceeds benefiting the Cass River Levee Walkway Project, set for construction in the near future.
"It was a great event with our vendors really showcasing what they can do. We are certainly grateful for their support," Grossi said.
Examples of some of the dishes include Rangoons with orange ginger sauce, Stromboli from the Lazy Dog Pizza Company, honey bourbon glazed burnt ends over rice and fried strawberry cornbread and LaBrea bread, kickin' crab salad and ribs from Kroger of Frankenmuth.
The Taste also held its annual raffle drawing, with Christina Kelley winning the top cash prize of $500. Ellen Vance was second with $200, Lori Pendleton was third with $100 and Shari Zeak won $50. The six $25 winners were Dina Territo, Dennis Krafft, Alan Klco, Shellie Wenzel, Kate Reaman and Danielle Rummel.
The 2018 Taste of Frankenmuth Committee, in addition to Grossi and Parlberg, were Debra Hardin (vendor co-chair), Jill Shorkey (vendor co-chair), Doug Kueffner (raffle chair) and members Mary Guzak, Richard Kirchner, Ron Schoen and Chuck Stadler.
The 2019 Taste of Frankenmuth will be held on Thursday, March 14, at the Bavarian Inn Lodge.
862435