Top Stories
Business News
Police Report
Mother of the Year
80s Fest
Area Hunters
Legacy Ball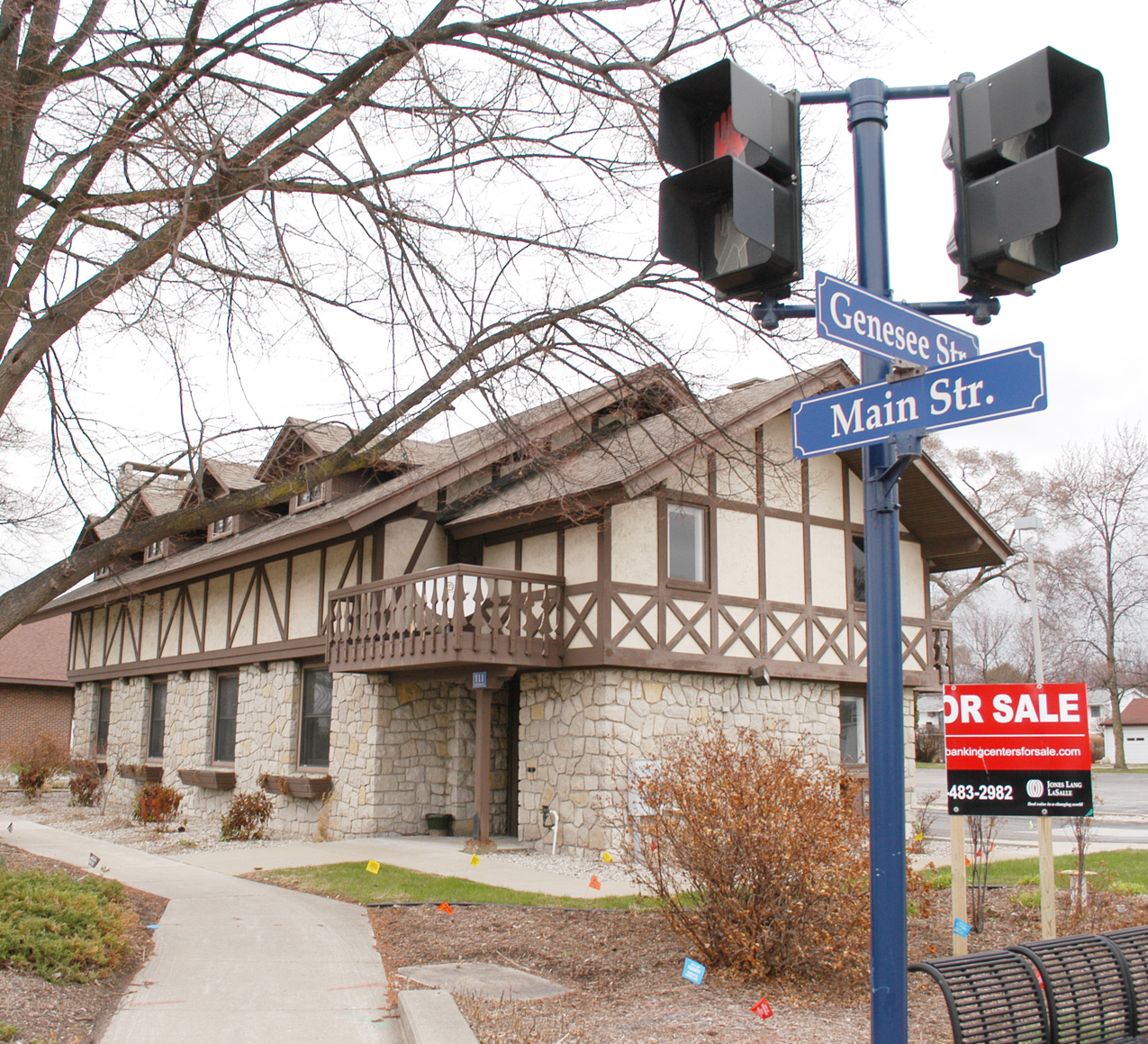 NEW ACQUISTION FOR FCU: Frankenmuth Credit Union officials will be closing on the former Bank of America building, 111 North Main Street, on Wednesday, April 30. Purchased for future expansion needs, the building will be used June 1 through October 1 to house Frankenmuth main office teller services while the main branch undergoes major renovations and additions. (News photo)
FCU to purchase former Bank of America building
Over the past 5-10 years, the Frankenmuth Credit Union has continued its growth across region, including building a new branch office in Birch Run and recently opening up business in Freeland.
Now it is time for the main branch to be renovated and expanded.
During the year-long work, which will begin next month, the FCU main office teller services will be located in the former Bank of America building, 111 North Main Street.
Shuttered for nearly a year, the FCU bid on the structure back in September 2013 and just recently learned they were the winning bidder. FCU CEO Vickie Schmitzer said they will close the deal on Wednesday, April 30.
While the building was purchased for future expansion needs, teller services will be conducted there June 1 through October 1 this year.
ter that, we have no concrete plans for the building, although we have a few ideas," Schmitzer said of the stately-looking dark brick, Bavarian-motif structure.
In the meantime, work at the main branch, 580 North Main Street, will begin in May with parking lot work. Work will be completed by May 2015.
The FCU, celebrating its 50th anniversary this year, has Gilmour Construction and William Bronner & Son Construction as the project's general contractors.
One of the biggest changes will be the location of the drive-through lanes. The drive-through will be moved from the south side of the main branch to the west side of the building.
The expansion will then take place where the drive-through is located today, connecting the administrative offices and putting all the FCU administration under one roof.
The lower level Community Room, which is well utilized, will also be expanded as well as general space for the employees. The number of teller stations will remain the same.
"This will not be a small expansion," Schmitzer noted.
The current main branch was built in 1999, moving from the Bavarian Mall.
There will be no disruption of service for FCU members.
422748