Wedding/Births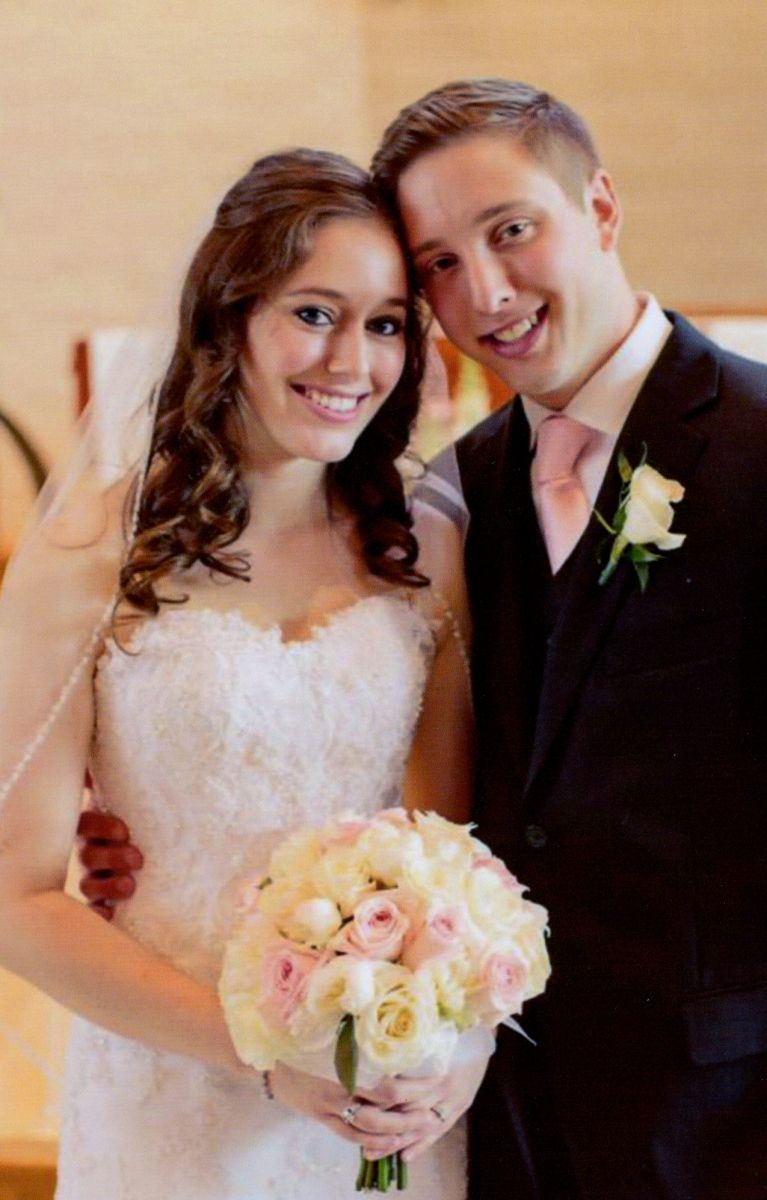 Mr. & Mrs. Matthew Robert Adrian
Wenzel ~ Adrian
Kathryn Jean Wenzel became the bride of Matthew Robert Adrian on June 27, 2014 at Blessed Trinity Catholic Church, Frankenmuth. Parents of the bride are Tim and Sue Wenzel, Frankenmuth. Parents of the groom are Robert and Cheryl Adrian, Alpena. The Rev. Fr. Robert Byrne officiated. Organist was Norma Roenicke, Pianist was Alissa Hetzner and soloists were Fred and Bethany Fitch.
Maid of honor for her sister was Molly Wenzel. Bridesmaids were Kellie Adrian, sister of the groom, Patty Scholz, Elise Jarrard, and Alyssa Koster, all friends of the bride.
Best man for his brother was Todd Adrian. Groomsmen were Charlie Wenzel, brother of the bride, Zane Stewart, Dean Caldwell and Dan Casselman, all friends of the groom.
The bride wore a slim A-line gown that featured beaded lace motifs over tulle with a sweetheart neckline. She carried a bouquet of white roses, blush pink roses and blush pink peonies.
The bridesmaids wore knee-length blush dresses with lacy overlay and a sweetheart neckline, and carried baby's breath bouquets.
A reception for 200 guests was held at Zehnder's of Frankenmuth. The couple is living in Grand Rapids, Michigan.
141160