Wedding/Births
Engagements
50th Anniversary
50th Anniversary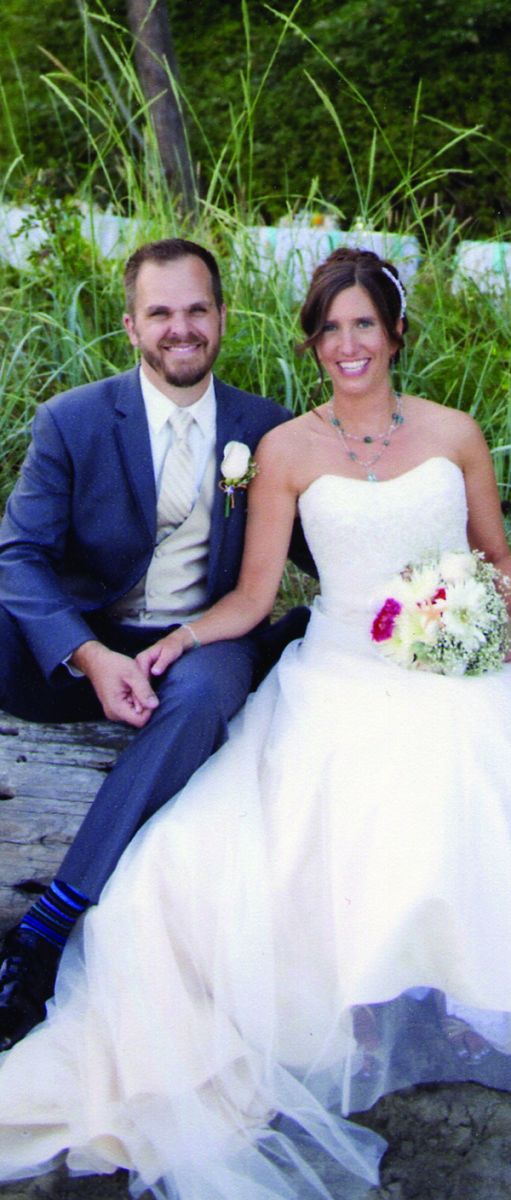 Mr. and Mrs. Chet Coskie
Coskie ~ Schiefer
Rachel Anne Schiefer, daughter of Eugene and Anne Schiefer, Vassar, and Chet Coskie, son of Peter and Marilyn Coskie, Boylston, MA, were united in marriage on July, 13, 2015 at the Edgewater House in Olalla, WA on Puget Sound. Pastor Ted of Light of Christ Lutheran Church officiated. Ann Marie Imbimbo was the soloist.
Friends of the bride and groom as well as their nieces and nephews served as attendants.
The bride wore a dress of white chiffon over champagne satin with a beaded bodice and carried a bouquet of coral and white zinnias, coral carnations and white roses with baby's breath.
The maid of honor and bridesmaids wore pool colored, strapless chiffon over satin dresses and carried arrangements of coral zinnias and carnations with baby's breath. The flower girl wore a champagne satin dress with a beaded bodice.
The outdoor reception held on the beach and grounds of the Edgewater House served as the reception site for 100 guests from Georgia, Washington, California, Colorado, Illinois, Massachusetts and Michigan. Tables were decorated with candle-lit lanterns and mixed flower bouquets. Driftwood centerpieces engraved with locations special to the bride and groom also adorned the tables. The band Ranger and the Re-Arrangers provided entertainment.
The couple honeymooned in Hawaii and are currently living in Puyallup, WA.
168017