Home
Thank you for reading our abbreviated version of the
Frankenmuth News
VOL. 109 No. 52
Wednesday, July, 2015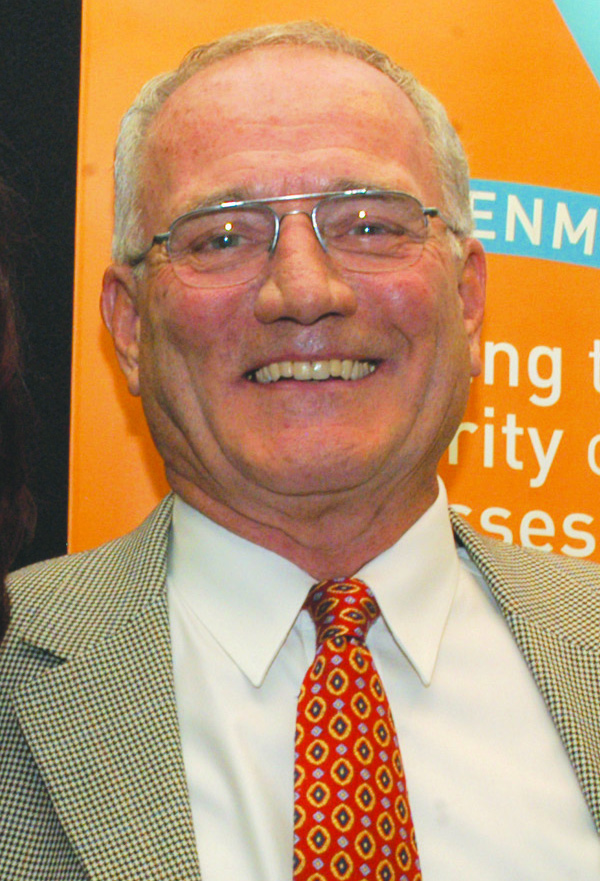 Gary McClellan made Frankenmuth a better place
"Mac" loved community's German heritage; passes away at 74
Gary E. McClellan was proud of his Detroit roots as well as his Upper Peninsula ties to business and hockey.
But Gary made his home in Frankenmuth, embracing the German heritage with his own brand of work ethic to make the community a better place to live, work, play and worship.
McClellan, 74, passed away at his home Sunday evening, June 28. He leaves his wife, Carol, and their four children.
Frankenmuth Chamber of Commerce and Convention & Visitors Bureau CEO Jamie Furbush called the McClellans a perfect example of entrepreneurs who overcome any obstacle and lived out the American Dream right here in Frankenmuth."
"Mac" as he was called by friends was born December 6, 1940 in East Detroit, a fourth generation family man from that area. He graduated from Austin Prep High School (closed in 1978).
Gary had worked on Mackinaw Island for the original Murdock Family. When he graduated from the University of Detroit, with a marketing degree and a specialty in accounting, he asked them where he could or should open up a shop that would not compete and they sent him to Sault St. Marie.
Gary did just that, setting up his shop across from the Soo Locks and making fudge some 50 years ago. Shortly after opening the store, he met Carol (Kinney). Both Gary and Carol were teachers and fudge business was a side venture that eventually would become their top priority.
Gary and Carol married June 16, 1967 in Sault Ste. Marie.
However, when gasoline prices rose from 29 cents to $1, the couple was sure no one would travel to the locks anymore. Thus they began their search for a new location to make fudge.
While deliberating the move, a Christmas Eve fire to the home next door spread to their home, causing it to collapse.
"You would think that would have slowed them down. It didn't. In fact, the children recall it being the best Christmas ever and they just lived in a hotel while they could put it back together and the search went on," Furbush pointed out.
The McClellans' search took them all over the state as well as neighboring states.
By chance, when they stopped in Frankenmuth and saw people lining the streets near Bronner's CHRISTmas Wonderland, they noticed a building for rent and set up shop there in spring 1976.
Carol and their two small daughters, Abby and Jaami, remained in the Sault. Gary lived in the back of the Mill, returning north for the children's swim meets and dance recitals.
After saving and selling, they purchased the Mill in 1977. By 1984, they moved the family to Frankenmuth. Gary was very passionate about downtown and observed and respected community leaders like William "Tiny" Zehnder, Eddie Zehnder and Wally Bronner.
Long-time residents may recall the Main Street debate, where some wanted it to become a three-lane road while others wanted it to remain a four-lane thoroughfare. McClellan was quite adamant that traffic calming would be achieved through the three-lane configuration.
"Gary was a very strong advocate for the downtown business area, but he also worked tirelessly to do everything he could to improve the Frankenmuth Community for the benefit of everyone," Frankenmuth City Manager Charlie Graham said. "He was a strong leader with great ideas for improvement. He will be greatly missed by everyone who knew him."
Today, the McClellans have several downtown properties, including the Frankenmuth Woolen Mill. Gary could be seen walking among the shops or traveling down Main Street in his yellow truck. He was always ready to strike up a conversation about sports, especially about the Frankenmuth Eagle teams.
"Gary adopted Frankenmuth as his hometown; he loved uts history, its German heritage and its Gemuetlichkeit," Frankenmuth Downtown Development Authority Director Sheila Stamiris said. "He had a unique balance of iron will and good humor, of determination and generous heart. His passion for Frankenmuth will be greatly missed."
Gary was instrumental in getting the Frankenmuth Farmers Market off the ground by donating his parking lot every Saturday morning for 10 years so the market could operate.
"The Market would not be what it is today had the McClellans not been so supportive and generous in giving us a home on their property for our first decade on many busy Saturdays," long-time Market board member Dietrich Bronner said. "While they gave up some parking spots for their nearby business, they saw the sense of community that the Farmers Market created and wanted to help out in every way they could."
Although not of German descent, Mac was prideful of the German culture and Frankenmuth's unique German dialect. He helped found the Frankenmuth Gemütlichkeit Club in 1989. The group continues to sing at functions, participate in parades and perform at the Farmer's Market.
"Gary loved the unique Bavarian identity of Frankenmuth. He founded the Gemütlichkeit Club to help strengthen and preserve the understanding of the German language and the tradition of men's singing choirs in both Germany and Frankenmuth," Dietrich said, who is currently president of the group.
McClellan remained a strong moral and financial supporter of the club, including the club polo shirts. The club has about 60 members.
"His dedication, vision and enthusiasm will be sorely missed," Dietrich added.
Over the years, the McClellans have been instrumental in many city improvements. Carol is a past president of the Chamber and the CVB board of directors and Gary was president for the expansion of the Visitors Center, including the restrooms.
Gary and Carol are members of Blessed Trinity Catholic Church and have been actively involved in the Frankenmuth International Aid Foundation for Dr. Larry Whiting's medical mission work.
"His vision downtown is progressive and he and Carol have graciously offered space for things like the Farmers Market, Movie Night and Christkindlmarkt to exist downtown on their property," Furbush said.
The McClellans often lend their fork truck and driver to help the Chamber construct their hay sculptures, Christmas tree and unloading deliveries of hundreds of thousands of publications.
"The McClellan properties included a dozen storefronts employing more than 100 people. Hundreds of Frankenmuth youth learned the secrets to life's successes working behind Gary Mac's fudge counters – that is a legacy that few can boast. Gary had a way to make you feel you could do it, no matter the challenge. There was no 'can't' in his vocabulary, only can,'" Stamiris concluded.
To enjoy the Frankenmuth News in its entirety - click on the "subscribe" tab
668874