Eagles Sports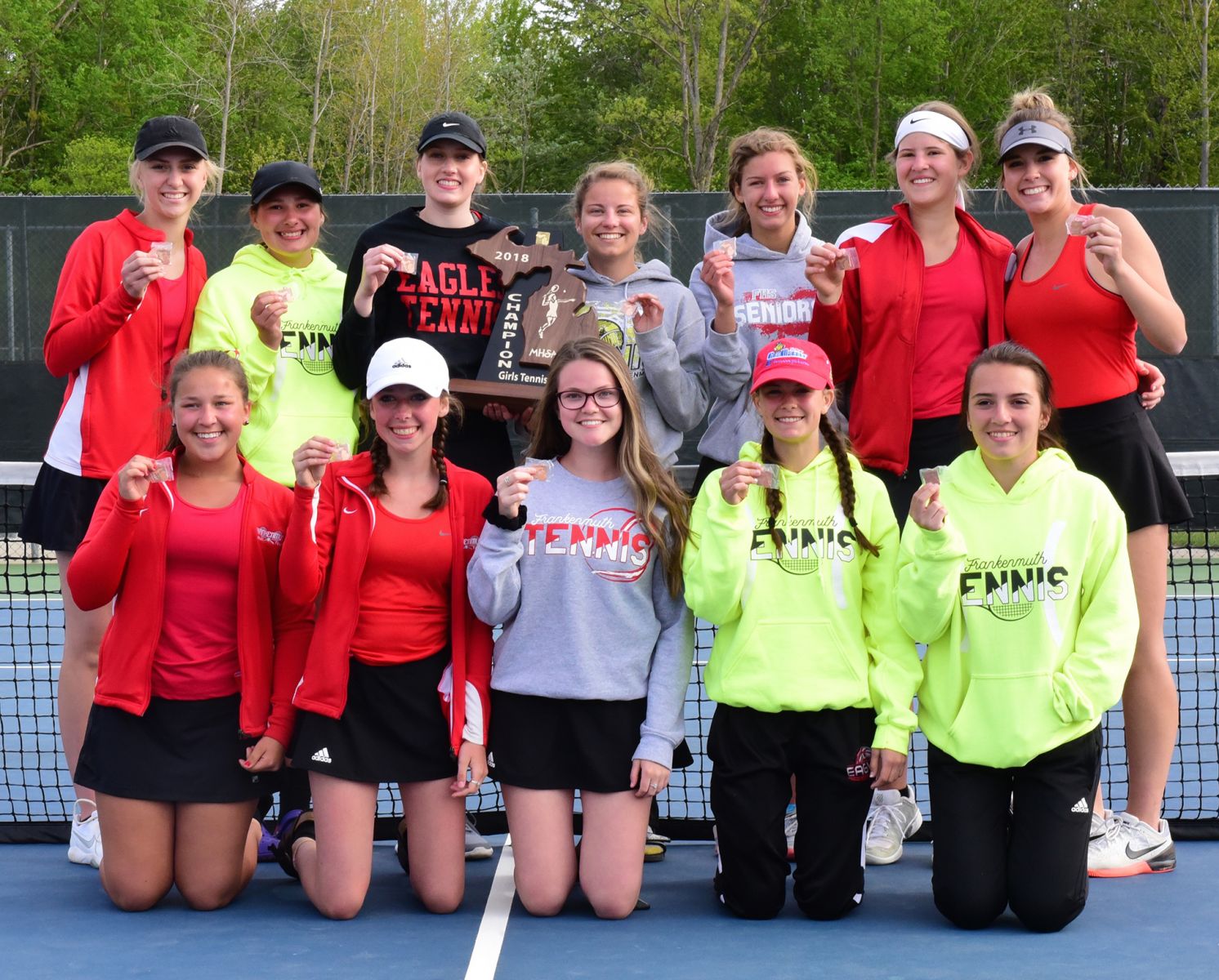 REGIONAL CHAMPS! The Frankenmuth varsity girls' tennis team won all eight championship flights as the Lady Eagles captured the 10-school MHSAA Division 4 Regional No. 30 title at the Midland Tennis Center May 18. The team will compete in the MHSAA Division 4 state finals on Friday and Saturday, June 1-2. Team members are, front row (l-r): Ella Smith, Martie Wisenbaugh, Julia Jarrell, Kelynn Kujat and Hunter Warwack. Back: Meghan Stange, Rebecca Schoenow, Mikayla Philp, Courtney Aldrich, Kennedy Krieger, Grace Gasper and Jordyn Conrad.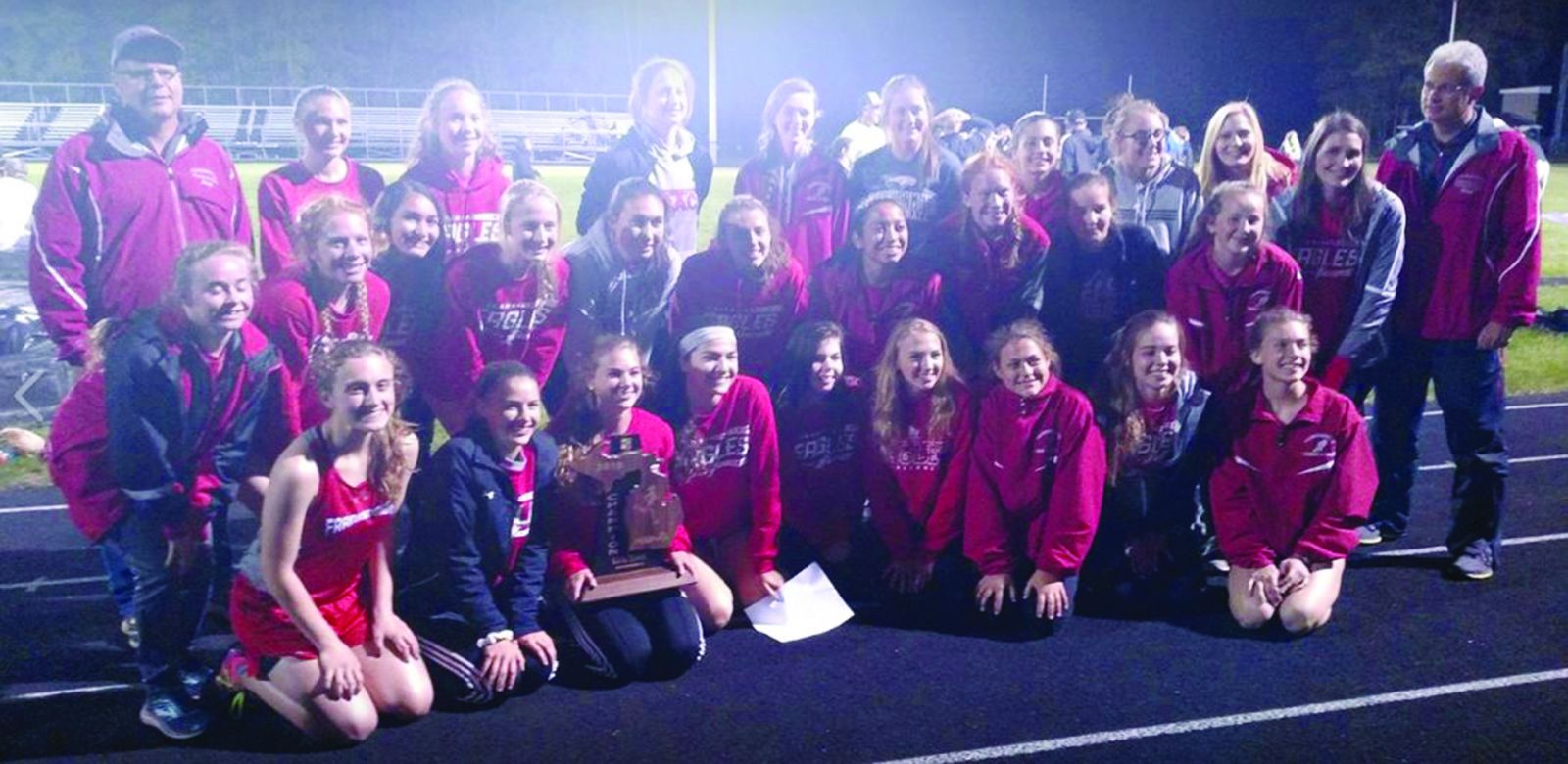 REGIONAL CHAMPS! The Frankenmuth varsity girls' track and field team moved up from Division 3 to Division 2 and went on to capture the MHSAA D-2 Regional at Clio on Friday, May 18. The Lady Eagles totaled 118.50 points to easily outdistance second-place Marysville with 77.50 points and Yale with 69 points at the 15-school meet. At the left, Clio Athletic Director John Darga presents the regional trophy to FHS Coach Mike Snyder. Darga and Snyder ran together at Saginaw Valley State College and were members of the 1982 men's track and field team that won the NAIA National Championship. That Cardinal team is also in the SVSU Sports Hall of Fame. (Photos courtesy of Lori Snyder.
We're glad you took the time to check out the abbreviated version of our paper. To read more, you can find The Frankenmuth News at local news stands or click on the "subscribe" tab.
171286