Vic's Flick Picks
Homefront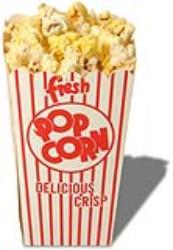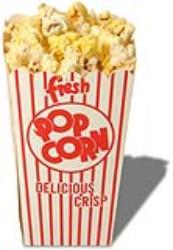 I know…I hadn't really heard of it either…but the description contained those magic words – "Jason Statham" – so I deemed it worthy. I have fallen into that trap before and apparently did not learn my lesson.
Former D.E.A. agent Phil Broker (Statham) and his 10-year-old daughter Maddy (Izabela Vidovic) have moved to small town U.S.A. (Louisiana) after the death of their wife and mother. Phil has taught his daughter to defend herself – which she does when the chubby schoolyard bully picks on her. That doesn't end well for the bully.
This incident sets the whole snowball rolling down the hill. Bully's mom Cassie (Kate Bosworth – who really needs to eat a sandwich) gets ticked off enough to send her meth-cooking brother Gator (James Franco) after Phil.
Gator does a little snooping at the Broker house and finds all of his old D.E.A. files, including his aliases and those he has arrested, in his basement. I can't claim to be an expert in D.E.A. protocol, but I am nearly 100% certain that those files would not leave the agency.
Now, this is the golden nugget that will reveal what the rest of the movie holds….the screenplay was written by Sylvester Stallone. See? That explains a lot, right?
But I digress. Gator decides to "sell" Broker's whereabouts to a biker gang leader that Phil had put in prison. All kinds of bad happens with that idea – mostly bad for Gator and the biker dude's 5-man hit squad. I could have told him that five guys were not enough to take on Statham.
Only two boxes for Homefront. I can honestly say that the film was just what I expected. Statham is a bona fide action hero and holds up his end of the bargain. Franco was surprisingly effective as the bad guy – certainly better than he was as the Wizard of Oz! Homefront is rated R for language and intense violence – again, exactly what you'd expect. If you enjoy The Transporter or Crank…you'll want to put this on your list.
For a complete listing of shows and times, please call 1-888-319-FILM or visit the website at www.cinemahollywood.com.
MOVIE TRIVIA
Kate Bosworth was rather cute in this 2004 comedy starring Topher Grace and a mostly shirtless Josh Duhamel.
LAST WEEK'S MOVIE TRIVIA
I love Josh Hutcherson. I mentioned that I thought he has always been a good actor and the brilliant daughter laughed. Apparently until now he has only been in "kid" movies according to her. Well, I beg to differ. He was in this grown up 2012 remake which starred Chris Hemsworth about an invasion and these kids who….wait…well, shoot. Red Dawn.
32820