Upcoming Events
Upcoming Events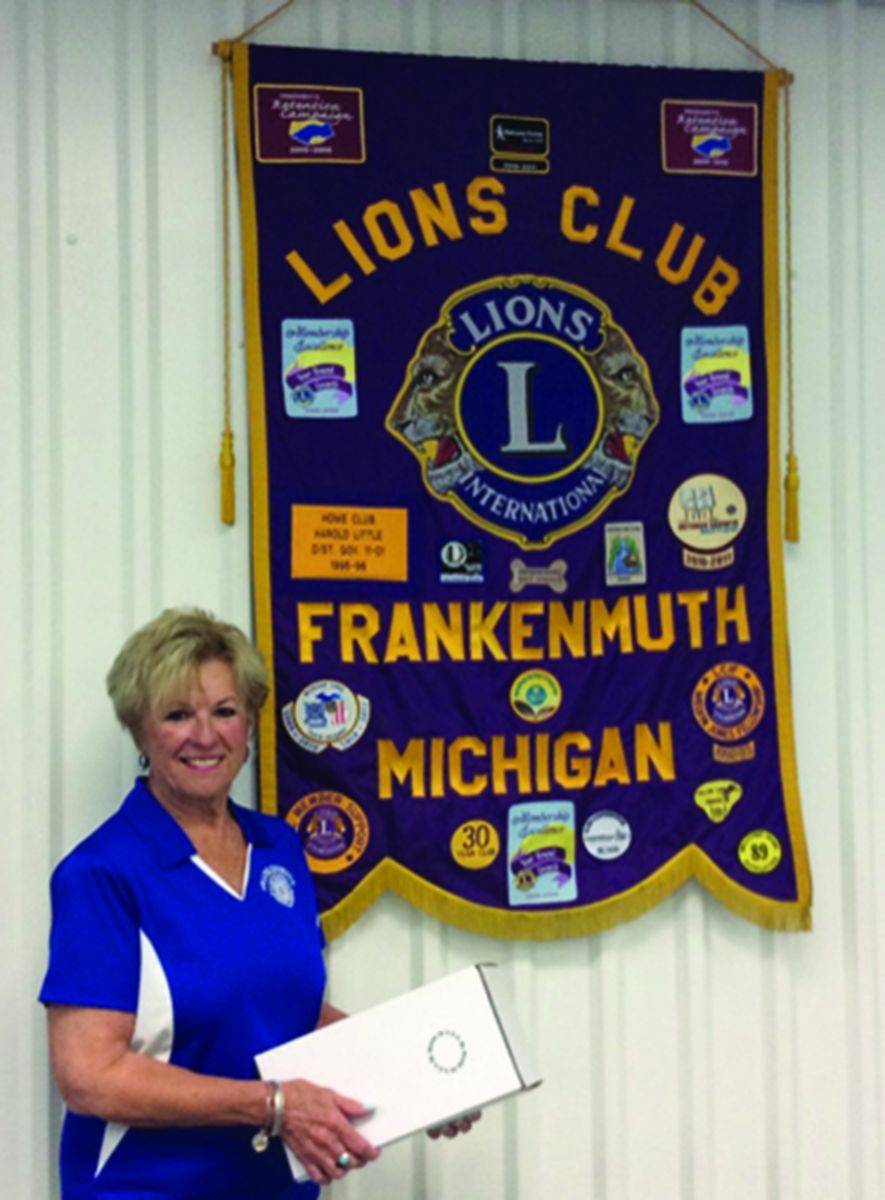 Judy Hiles of the Frankenmuth Lions Club….. says "Will you help our Lions ROAR by supporting our bags and brooms sale?" Judy is holding a 50 count heavy duty trash bags box. See story below and watch for more in the Frankenmuth News, door hangers and your Lions friends on the streets or go online to frankenmuthlionsclub.com/fundraisers.html.
Frankenmuth Lions announce bags and brooms sale happening now
Did you miss the many festivals in Frankenmuth this summer? So did the Frankenmuth Lions Club. Any of you who have purchased a brat or pretzel in the Frankenmuth Lion Haus know that every summer those food sales provide the major fundraising income for your local Lions Club. For more than 65 years your support has been the source of their donations to charities that include local scholarships (eight given in 2020), vision projects like Leader Dogs and the Special Needs Vision Clinic at the Millet Center, school distribution of copies of the United States Constitution, Frankenmuth youth basketball and many more good causes.
Although they missed that income this summer, the Frankenmuth Lions Club has announced their annual direct sales campaign of trash bags and brooms will be held from September 16 through October 16.
Staying home through COVID-19 has encouraged many readers to clean-up basements, attics and garages so the Lions want to make sure you have enough supplies. For 2020 they are offering extra heavy duty, 2mil, 33 gallon, 50 count trash bags and 25 count 15 gallon kitchen trash bags, heavy duty corn brooms and whisk brooms.
New this year, the Lions are posting door hangers at Frankenmuth homes with information to call your neighborhood Lion friend or you may order online. They offer free delivery within 15 miles of Frankenmuth. As always you can just contact any Lions member. The Frankenmuth Farmers Market and Jellystone Camp Store have bags and brooms also.
Watch for your door hangers (and maybe some door to door Lions friends), ads in the Frankenmuth News or go online to http://frankenmuthlionsclub.com/fundraisers.html.
***********************************************************************************
We're glad you took the time to check out the abbreviated version of our paper. To enjoy the Frankenmuth News in its entirety - click on the "subscribe" tab.
193560