Upcoming Events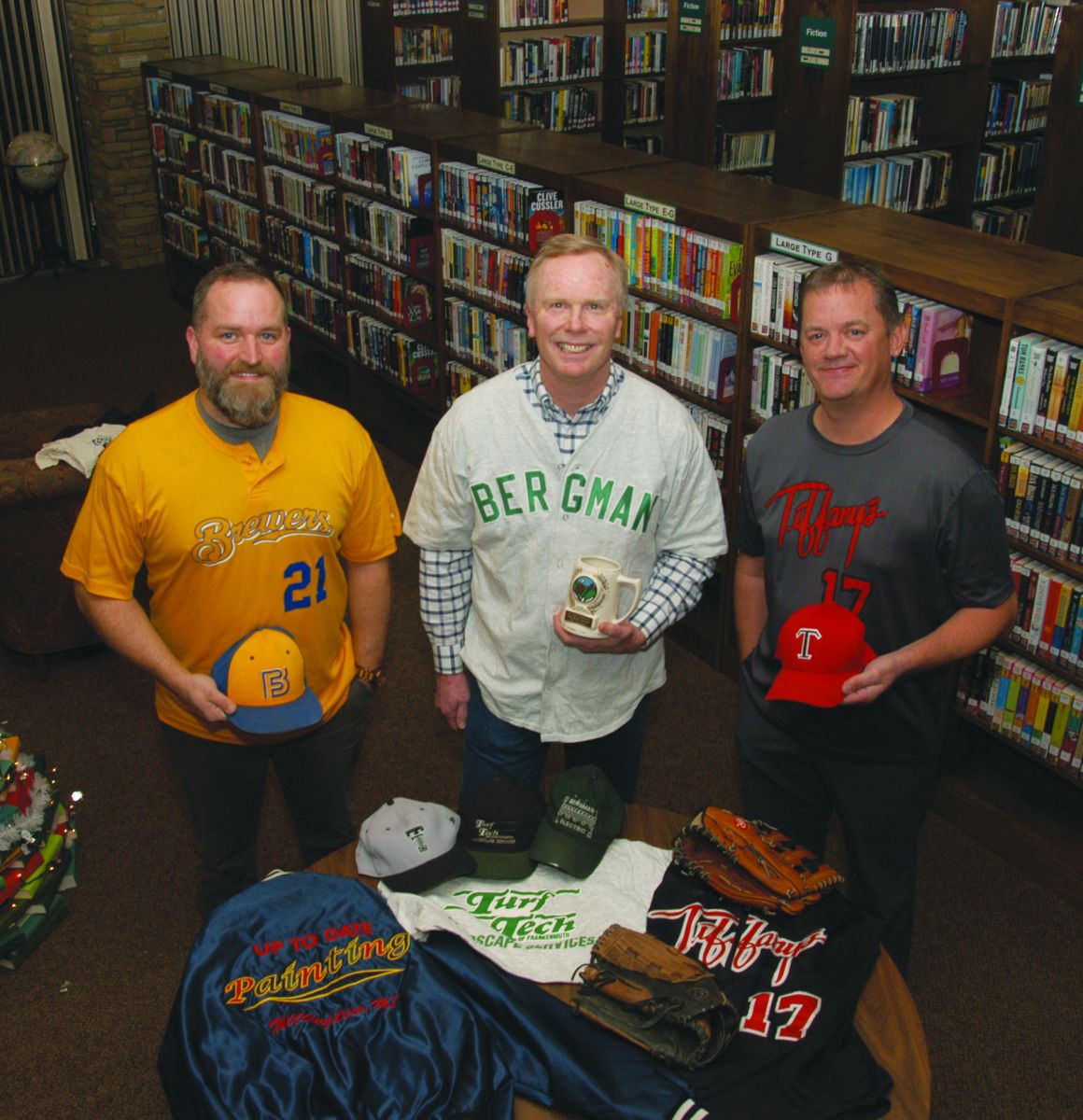 HALL OF FAME BOUND: The 32nd annual Frankenmuth Softball Association's Hall of Fame Banquet will be held at the Bavarian Inn Lodge on Saturday, February 2. This year's inductees include, from the left, Jamie Tackabury, Mike Kirby, Brad Gnatkowski and below, Chris Dipzinski. (News photo)
Four versatile players to enter FSA Hall of Fame February 2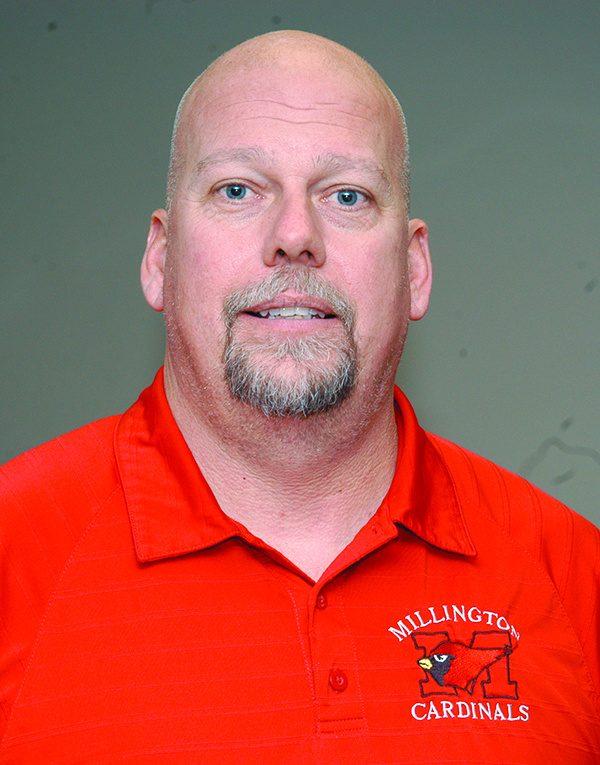 CHRIS DIPZINSKI
The 32nd annual Frankenmuth Softball Hall of Fame Banquet is set for Saturday, February 2, at the Bavarian Inn Lodge.
This year's banquet will honor Jamie Tackabury as a player, Chris Dipzinski as a player and sponsor, Brad Gnatkowski as a player and Mike Kirby as a player. These inductees have made significant contributions to the sport of softball and baseball in the Frankenmuth area.
The Hall of Fame is an honor society consisting of the finest players, coaches, sponsors and other special contributors to the game of softball and baseball in the area.
The FSA will also honor the 2018 Frankenmuth High School softball/baseball scholarship winners. They are 2018 graduates Savannah Baker and Zach Freier.
Jamie Tackabury began playing fastpitch softball 20 years ago, in 1999 with Zak's Kandy Haus. In 2001, Tackabury began playing for Millington's Up To Date Painting, where he played a number of years. He joined Turner Concrete in 2015 and has been with the Frankenmuth Brewery since the 2016 season.
During those years, "Tack" has played with many weekend tourney teams, including Tiffany's Food & Spirits.
Tackabury has been a top hitter with a near .400 career batting average, plus averaging five homers per year. He's played on a number of Thumb Fastpitch Traveling League championship teams, including the 2012 UTD Painting team which went undefeated in league and tourney play.
A catcher most of his career, Tackabury was named to the All-American team in the national tournament held in Elkhart, Indiana in 2018 and was a member of the state runner-up squad, the 2001 UTD Painting team. He also played on the national runner-up teams in the 2002 International Softball Congress (ISC) II tournament in Kitchener, Ontario and the 23 & under ISC tourney held in Frankenmuth. He has also earned numerous tournament awards.
Chris Dipzinski played college baseball at Nazareth College in Kalamazoo from 1989-1991. He started playing fastpitch softball in 1991 with the Frankenmuth Brewery and then joined Zak's Kandy Haus.
In 2001, Dipzinski began sponsoring his own fastpitch team, Millington's Up To Date Painting, until 2016.
In 2015 and 2016, he sponsored two teams in the Thumb Fastpitch Travel League.
𠇍ip" as he was nicknamed was a career .275 hitter, averaging 5-9 home runs per season. He was a member of the Class B state championship in 2001 and sponsored and was a team member of many league and tournament titles. He has also coached varsity baseball at Millington High School since 1994.
Brad Gnatkowski has played fastpitch softball for 27 years, including 23 years with Tiffany's Food & Spirits in Frankenmuth.
Gnatkowski is a career .289 hitter and led the team in RBI for many years while playing left field most of his career.
In 2004, he was a Class B All-American player when Tiffany's placed fourth in the National Tournament held in Texas. He was also a member of the 2006, 2013 and 2014 Tiffany's Class B Michigan Amateur Softball Association (MASA) state championship teams and was a member of the 2008 National Amateur Fastpitch Association (NAFA) state title squad.
Overall, Gnatkowski has played in 12 national championship tournaments and was a member of the Class B national title team in 2016.
During Brad's career, Tiffany's won 11 Thumb Fastpitch Traveling League crowns and a number of weekend tourney trophies. This past season, 2018, Gnatkowski hit .340 as he led the red and black to a third-place finish in the nationals at Elkhart, Indiana as well at the Thumb Travel League and postseason championships.
Gnatkowski was a Little League coach for nine years and has been an assistant coach with an 18 & under youth softball team.
Mike Kirby . . . began playing slowpitch softball in 1974 in with the Wagon Wheel Bar in the Thumb Slowpitch League. He continued to play in Billings, Montana from 1977 through 1980 and then he competed in Boca Raton, Florida from 1981 until 1984.
Kirby returned to Michigan to play for the Pontiac Eagles in Clarkston from 1985-88 and came to Frankenmuth in 1987, joining the Emil Rummel Insurance Agency team.
Kirby played for three more local teams during his tenure, competing with Bergman Turf Tech from 1989-1997, was a player-coach with Bergman Electric from 1998-2003 and ended his career in 2004, playing one season with the Frankenmuth Brewery.
Mike played the positions of shortstop and outfield during those seasons as he was considered a versatile player who was a solid contact hitter and a very good fielder. He also coached Little League two years and coach the Frankenmuth Travel baseball team for two seasons.
Off the field, Kirby was a FSA board member and served as its president. He was the tournament director for the MASA Women's Class C Slow Pitch state championship tournament held in Frankenmuth's Heritage Park in 1993.
The FSA encourages area community members and fans to attend the Hall of Fame Banquet to honor these individuals and participate in an evening of fun and reminiscing.
Social hour will begin at 5pm, followed by dinner and the induction ceremony at 6pm. Tickets are $35 and may be reserved by contacting Jim Petteys at 652-6221. Tickets may also be purchased at the Frankenmuth City and Township Government Center, 240 West Genesee Street. No tickets will be available at the door.
We're glad you took the time to check out the abbreviated version of our paper. To enjoy the Frankenmuth News in its entirety - click on the "subscribe" tab.
168944