Upcoming Events
In & Around Frankenmuth
Community Education
Holiday events
Church Happenings
Birch Run Happenings
Library News
St. Lorenz Happenings
Bridgeport Happenings
Bronner's Perf. Art Center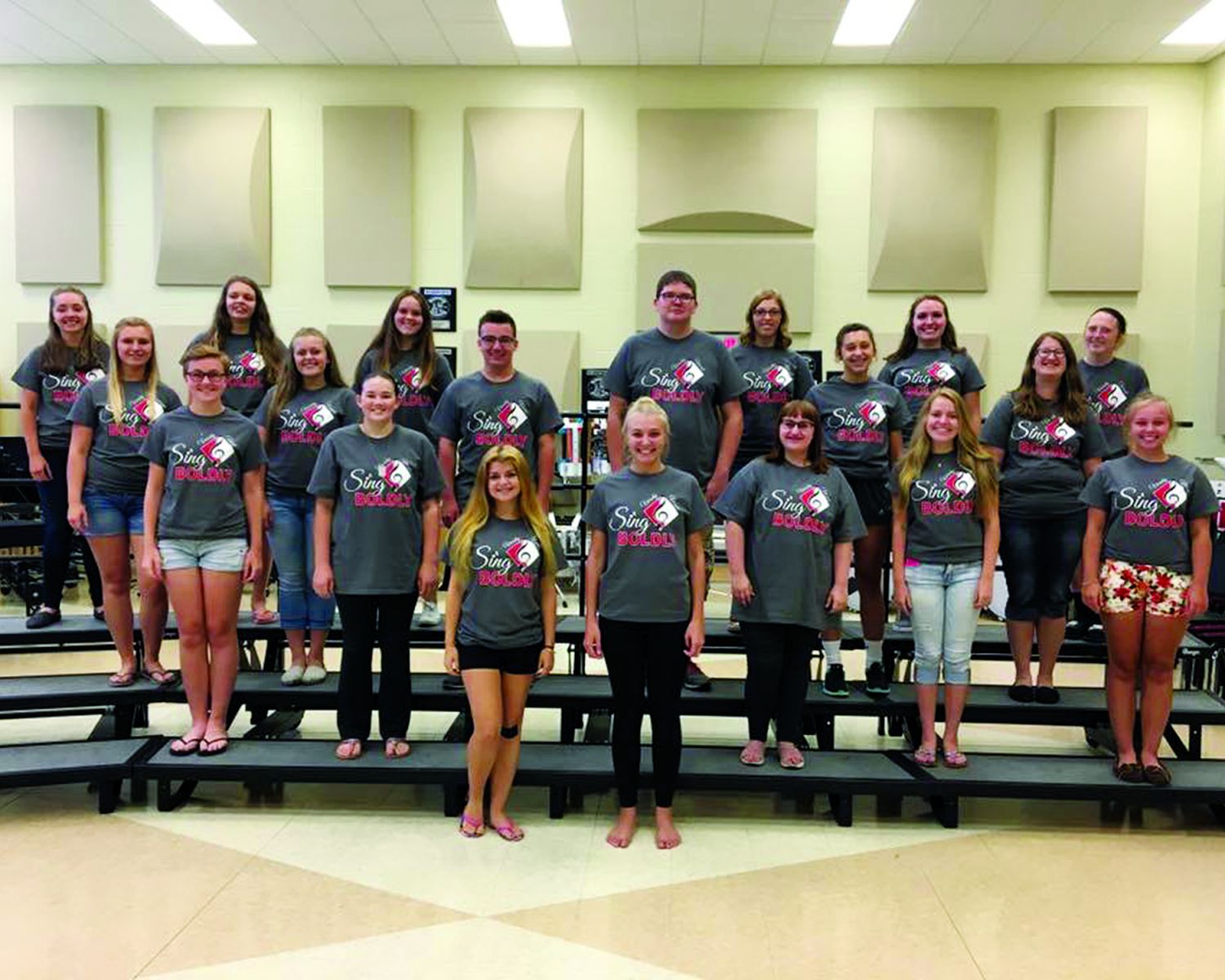 CHRISTMAS CAROLS ... will be a part of the Frankenmuth High School Choir's performance at 6pm Sunday, December 4, at the Bronner Performing Arts Center. These FHS students meet before school for practice and recently performed at the List Elementary School Veterans Day ceremony.
FHS Band, Choir to perform Christmas Concerts December 4
Christmas music by instrument and voice will fill the Wallace and Irene Bronner Performing Arts Center on Sunday, December 4.
The Frankenmuth High School Music Department will have concerts at 2pm. Under the direction of FHS Band Director Eric Clauder, the symphony students have been working very hard on their performance material after wrapping up a challenging marching band season, which began in August and ended the end of October.
The Jazz Band will also showcase their special talents between band performances. The FHS Choir will also have a Christmas concert at 6pm that day. Director Marcy Putnam leads the choir.
"We have a very special group of young people who work very hard and are committed to musical excellence," Clauder said. "The concerts will feature beautiful pieces of music; many recognizable and fun, along with some standard pieces of repertoire. The performances have been a treat to put together for everyone involved."
The fundraiser for this holiday event is a raffle of a spectacular quilt donated by Missy Harris of Extraordinary Designs. It is a twin-size checkerboard quilt with sashing consisting of five FHS marching band uniforms from years gone by.
"Missy was pleased to donate her services for such a worthy cause as all funds will benefit the FHS Music Program," Clauder added.
The Harris' currently have one student, Anthony, in the music program. Their daughters, Jessica and Jennifer, FHS alumnus, were very active in the music program.
Raffle tickets will be available in the Performing Arts Center lobby before the concert and until the start of the 6pm choir concert. Tickets will be sold according to the length of various band instruments: $20 for trombone, $10 for flute and $2 for piccolo.
The winning ticket will be drawn following the choir concert. The winner does not need to be present and will be contacted.
Not to be outdone, the choir performance will have a free will offering and raffle of two pillows made from older band uniforms by Maria Hernandez. All funds will go to the choir program, which has no funding of its own.
"The choir has worked doubly hard now that they are a before-school activity and their performance is sure to bring holiday spirit to your heart," Clauder said.
We're glad you took the time to check out the abbreviated version of our paper. To enjoy the Frankenmuth News in its entirety - click on the "subscribe" tab.
131675