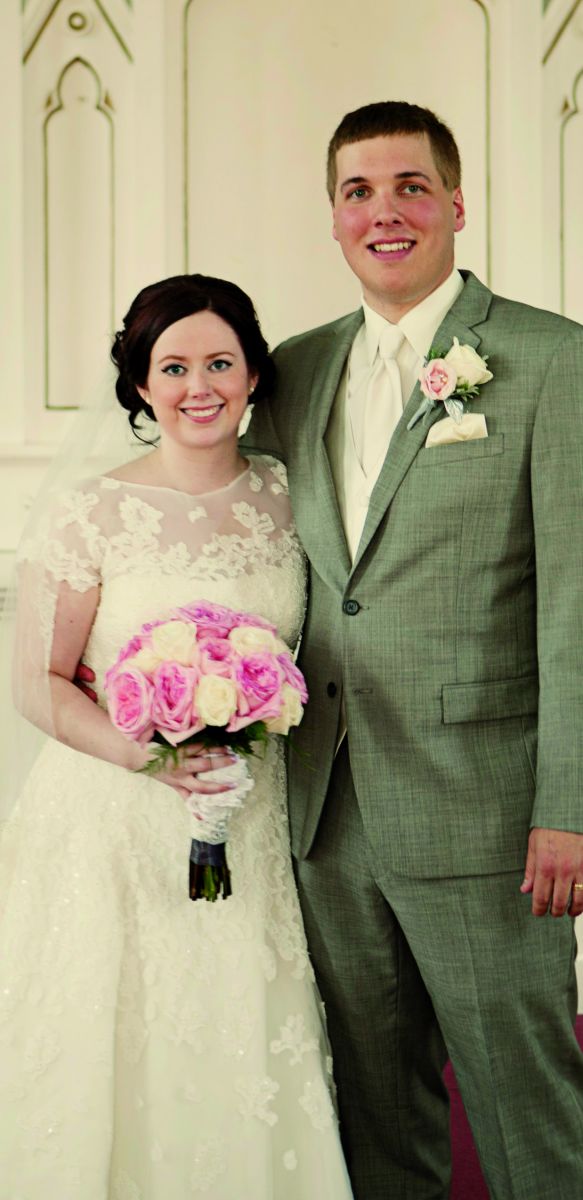 Mr. and Mrs. Colin Michael Maurer
Maurer ~ Crawford
Jillian Blair Crawford became the bride of Colin Michael Maurer on September 20, 2014 at the Apple Mountain Chapel. The Rev. David Eardley officiated. Parents of the bride are Ronald and Robin Crawford, Frankenmuth and parents of the groom are Kevin and Carol Maurer, Frankenmuth. Acoustic guitarist was Andrew Kitzman.
Bundles of blush pink roses with pearls and greenery decorated the aisle of the chapel. Candles, lace and blush rose and pearl bouquets were placed on the altar.
Matron of Honor for her sister was Jordan Crawford.
Best man for his brother was Brandon Maurer.
The bride wore an ivory, tea-length gown with a beaded bodice of pearls and cap sleeves. The bridal bouquet was a romantic and elegant bouquet of blush pink and ivory roses wrapped in ivory lace.
The maid of honor wore a blush pink, knee-length, dress with grey pearls accented with her bouquet of ivory and blush roses.
Forty-two close friends and family from the midwest joined the bride and groom at the Apple Mountain Fountain room for dinner and reception. Colors of blush pink, gray and ivory enhanced the reception room with vintage lanterns, candles and rose petals in place as centerpieces. Vintage trunks, flowers and photos decorated the room.
The couple honeymooned in Jamaica and are currently living in Frankenmuth.