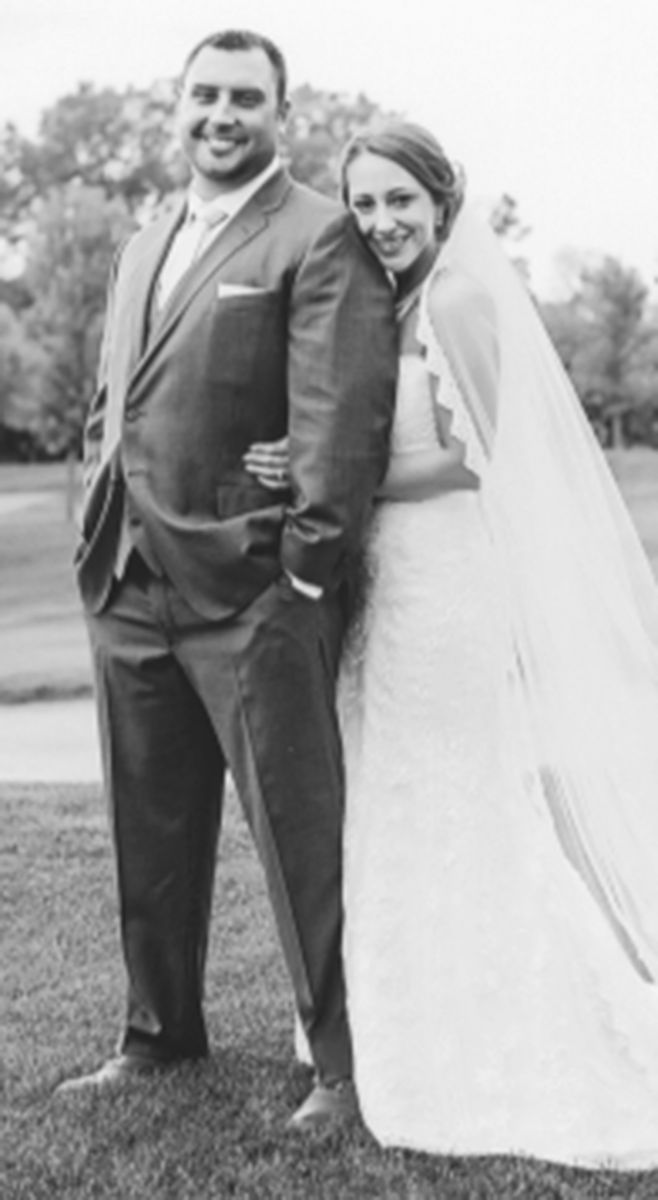 Mr. and Mrs. Ethan Eischer
Eischer ~ Rudoni
Jillian Rudoni, daughter of Ed and Hollie Rudoni, St. Clair Shores and Ethan Eischer, son of Lyle and Allyson Eischer, Frankenmuth, were united in marriage at Fox Hills Golf Course on Saturday, May 13, 2017. Mr. Jason Paetz officiated the ceremony.
The couple welcomed family and friends at Fox Hills Summer House before leaving on a honeymoon to Costa Rica.
Jillian is a graduate of Central Michigan University and is currently employed at St. Johns Hospital in Detroit as a Histotechnologist. Ethan served in the U.S. Navy then graduated with a degree in Criminal Justice from Delta College. He is employed as a police officer for the city of Lincoln Park. They reside in St. Clair Shores.