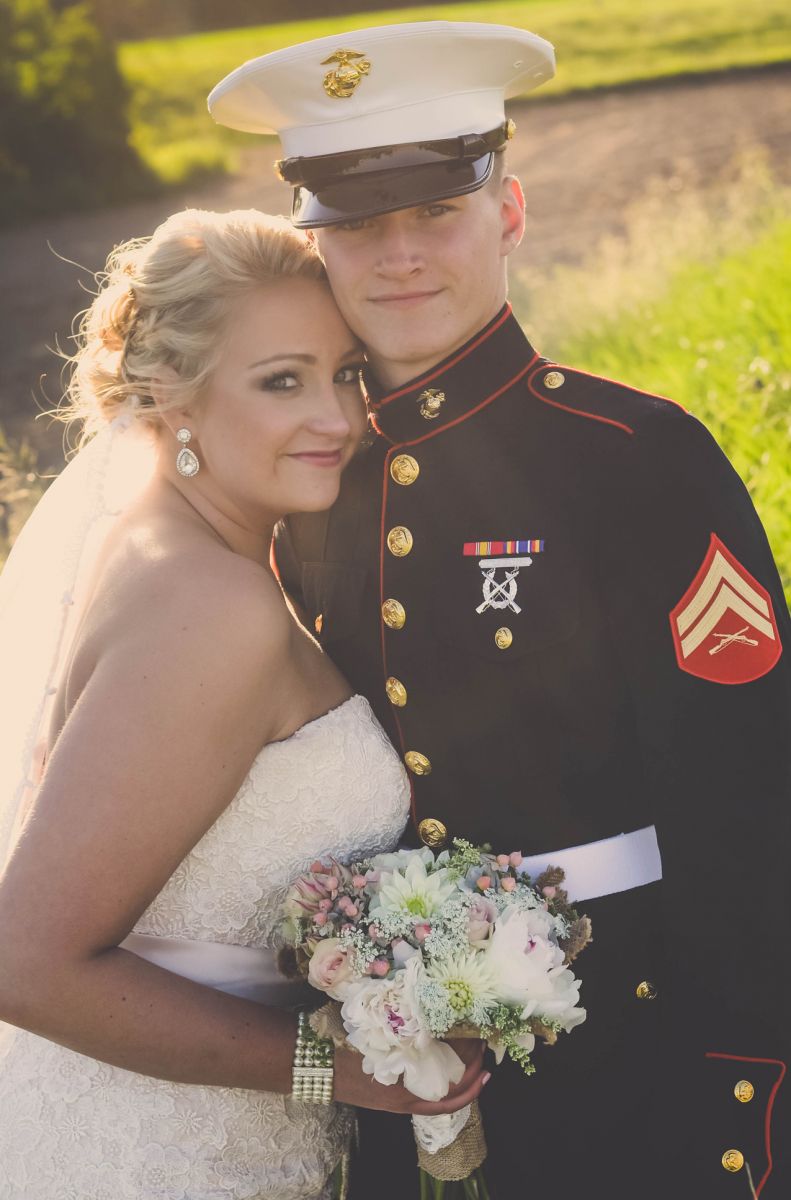 Mr. and Mrs. Nathan Schreiner
Alexandra Anne Bright and Nathanial Louis Schreiner were united in marriage on June 14, 2014 at Frankenmuth United Methodist Church. The Reverends David Eardley and Scott Harmon officiated, with music provided by Robin Crawford, friend of the couple.
Allie is the daughter of Dorothy Hollobaugh of Frankenmuth and Ralph and Deb Bright of Midland. Nathan is the son of Terry and Suzanne Schreiner, also of Frankenmuth.
Erica Schreiner, sister-in-law of the groom, was matron of honor and Rashelle Stockmeyer, friend of the bride, was maid of honor. Flower girl was Ainsley Roberts, friend of the bride. Bridesmaids were Renee Frahm, Jessica Mossner, Taylor Holland, Monica Bourdow and Courtney Hartwick, all friends of the couple.
Joshua Schreiner was best man for his brother. Groomsmen were Justin Hecht, Jacob List, David Krafft, Ian Hagen, all friends of the couple, and Michael Bright and Nicholas Bright, brothers of the bride.
The bride wore an ivory strapless, mermaid gown featuring a sweetheart neckline, a satin belt with a court train. She wore the mother of the groom's veil embellished with beading from her mother's veil. The bride carried a round bouquet with a mix of peonies, dahlias and white and pink roses wrapped in burlap and lace ribbon.
The bridesmaids wore knee-length sea grass dresses with a one-shouldered strap and cowboy boots. Each bridesmaid carried smaller bouquets matching the bride's bouquet. The flower girl wore an ivory knee length dress with a brown sash and cowboy boots.
A reception was held at My Sister's Barn in Fairgrove for 250 guests. The couple is living in San Diego, California where Nathan, a Corporal in the United States Marine Corps, is stationed with the 3rd Marine Air Wing Heavy Helicopter Squadron 465 at Miramar, San Diego. Allie is a junior at American Public University majoring in Public Health and Management and works as a Beauty Consultant at Bare Essentials in La Jolla, California.