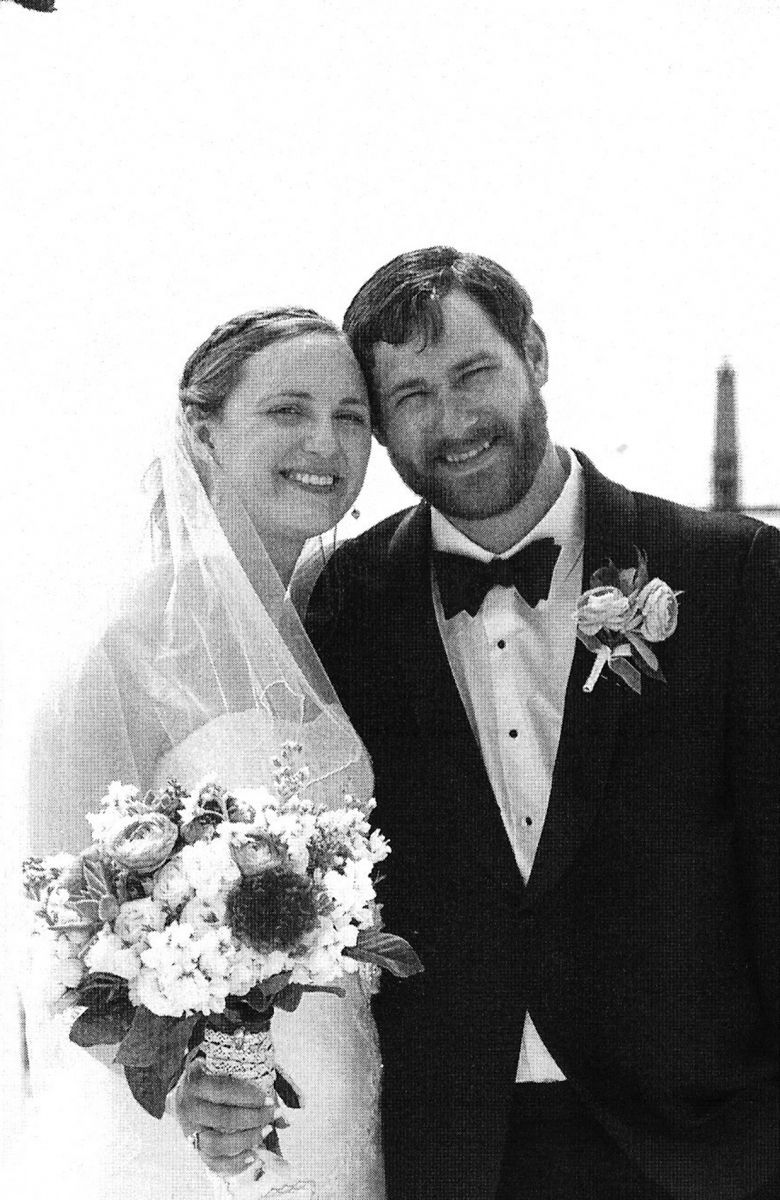 Mr. and Mrs. Daniel Coleman
Herzog ~ Coleman
Angela Herzog and Daniel Coleman of Frankenmuth were united in marriage on June 18, 2016 at a lakeside ceremony at Harbor Lights Resort in Frankfort, Michigan. The ceremony was officiated by the Rev. Dr. Richard Sinacola, uncle of the groom.
Angela is the daughter of Neil and Ruth Herzog. Dan is the son of Arthur Coleman and the late Corrine M. Sinacola.
The Matron of Honor was Eva Kostus, sister of the bride. Kristin Cline, sister of the bride and Kay Johnson Blair, friend of the bride, were bridesmaids.
Stephen Kostus, friend of the groom and brother-in-law of the bride, served as Best Man. The groomsmen were Ryan Coleman and Frank Coleman, brothers of the groom.
In honor of the grandmothers of the bride and groom, Angela carried a purse, handkerchief and brooch which are family heirlooms.
The guests enjoyed the wedding celebration at Elizabeth Lane Oliver Center for the Arts in Frankfort.