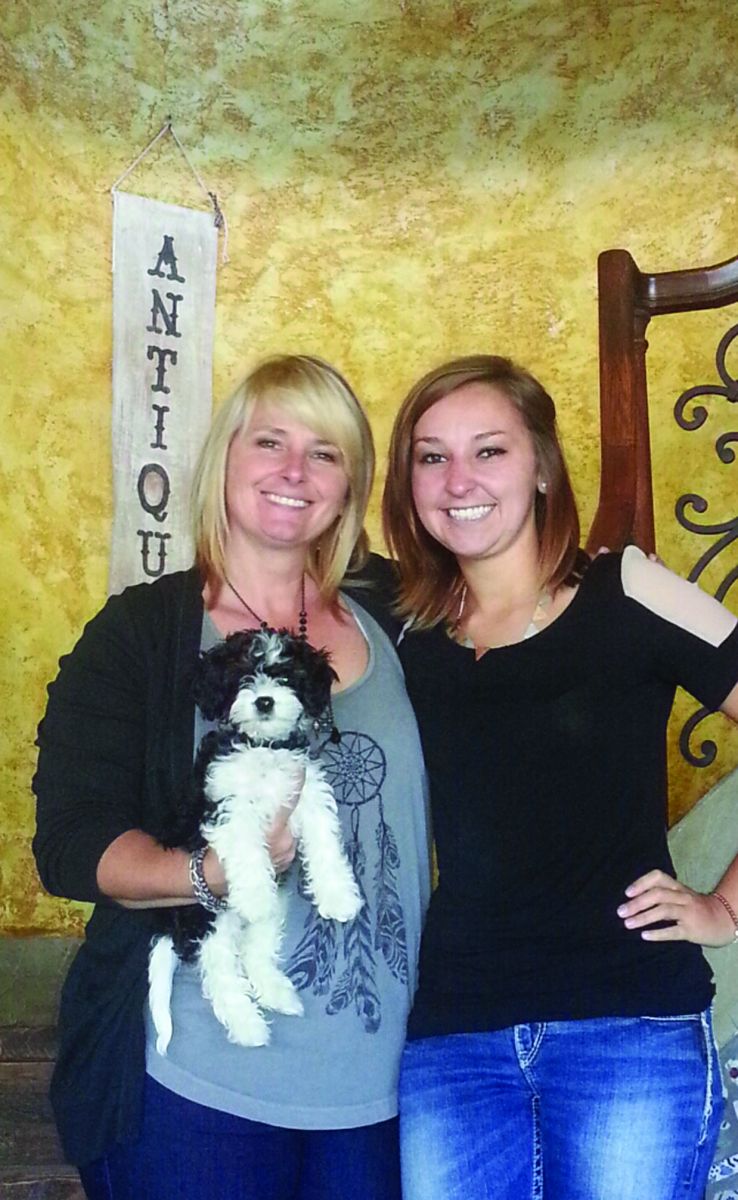 THE IRON GATE EMPORIUM . . . wlll soon open at 11965 South Gera Road. Above, Gaynie Baumler, her daughter Emily and dog "Ollie" pose near the store's front door.
The Iron Gate Emporium Opening Soon
A passion for repurposed furnishings, antiques, shabby chic and industrial items alike inspired Rocky and Gaynie Baumler and daughter Emily, to transform a large, empty structure into what is now the Iron Gate Emporium.
The 14,000 square foot building located at 11965 S. Gera Road, Birch Run, next to Alpine Mountain Golf, will appeal to many as it houses a retail area featuring items with a "Made in Michigan" emphasis hand crafted by local residents as well as vendors of antique and collectible items.
The 2100 square foot upper level will be used for bridal/baby showers, small weddings, and business meetings. There is also a classroom area for vendors or locals to teach subjects such as chalk painting, candle/soap making, yoga or even a "wine and art" class.
An opening day will be announced soon and the hours of operation will be Tuesday–Saturday, 10am-6pm and Sunday, 10am-5pm. They will be closed on Mondays.