Home
Please check us out of FACEBOOK!!!
Frankenmuth News
January 28, 2015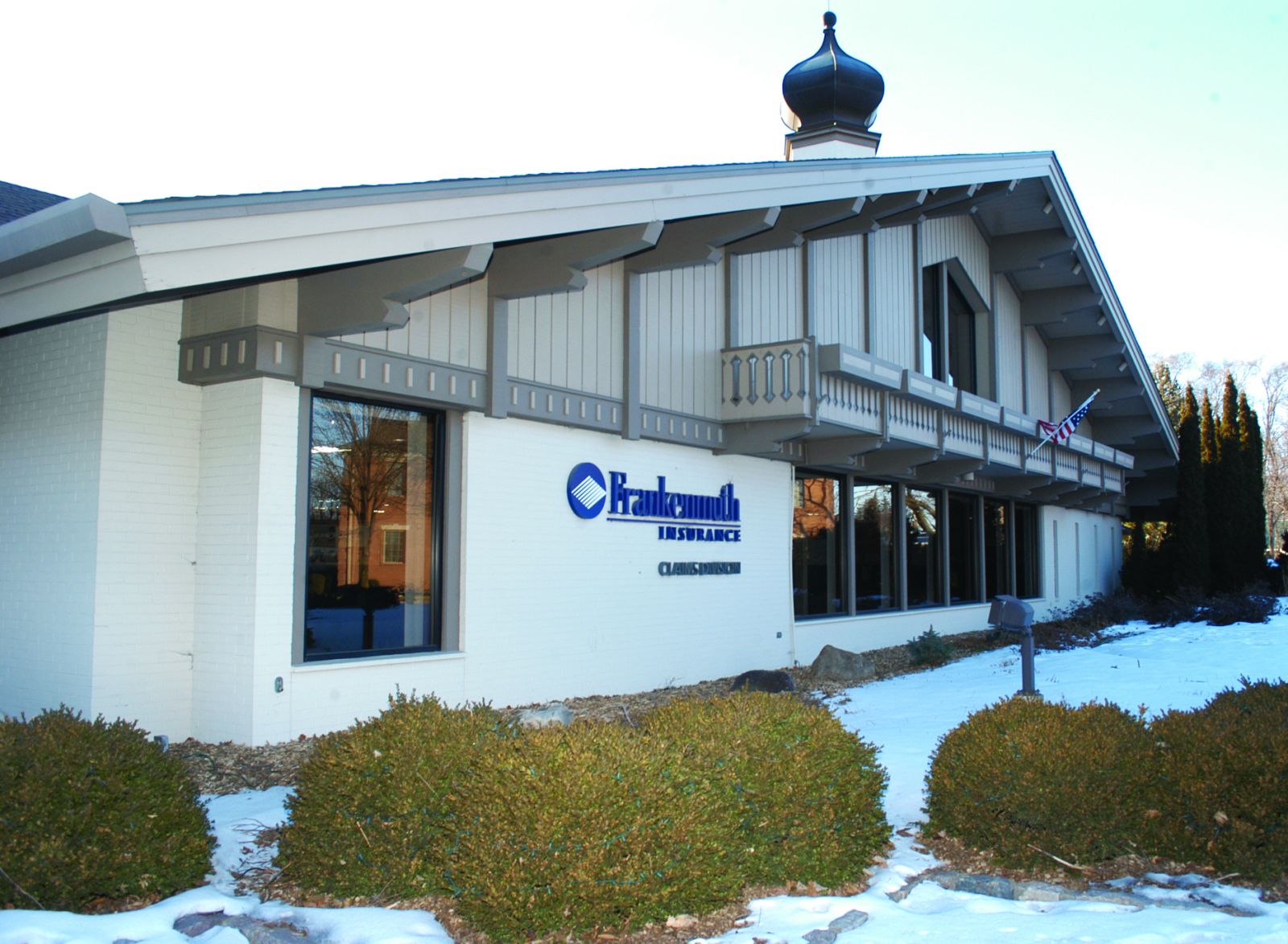 Frankenmuth Insurance announces plans to bring employees under one roof
Frankenmuth Insurance plans to move all Claims Department employees to its Mutual Avenue home office by September 2015 and sell its Main Street Claims office, according to John Benson, Chairman of the Board and Chief Executive Officer.
In 1999, Frankenmuth Insurance purchased the building on Main Street because of a need for extra space to support company growth. The Claims Department was a perfect fit for the new office space.
When Frankenmuth Insurance expanded its Mutual Avenue home office building in 2008, management planned for continued growth, adding 50,000 square feet and creating workspaces to support an additional 220 employees.
"We've experienced tremendous growth since 1999, expanding our operation from 5 to 14 states in which we provide our policyholders superior insurance protection and service through our independent agency partners and local professional Claims staff," Benson said. 𠇊t the same time, advances in technology translated into increased productivity and opportunities for some employees to work from their homes. As a result, our Mutual Avenue home office provides more than enough space to support future growth and bring our Claims staff home.
"We've enjoyed being part of Frankenmuth's beautiful Main Street, but with everyone together under one roof, we can more easily collaborate and interact. I'm anticipating increased opportunities for communication and team building when our Claims employees can participate in day-to-day meetings without traveling between buildings."
The move is scheduled to occur by September because the number of insurance claims typically slows during early fall.
"Our policyholders come first. Especially during times when weather-related claims are most likely to occur," continued Benson. "We want our Claims employees focused on taking care of policyholders' needs and providing fast and efficient service. If we experience a period of lighter-than-anticipated Claim volume, we may make the move sooner.
"We look forward to having our home office employees together in one building," said Benson.
630017