Home
Article Name
We hope you enjoy this abbreviated version of the
Frankenmuth News
Serving Frankenmuth Since 1906
Vol. 112 No. 07 In our 112th year!
Wednesday, August 23, 2017
-----------------------------------------------------------------------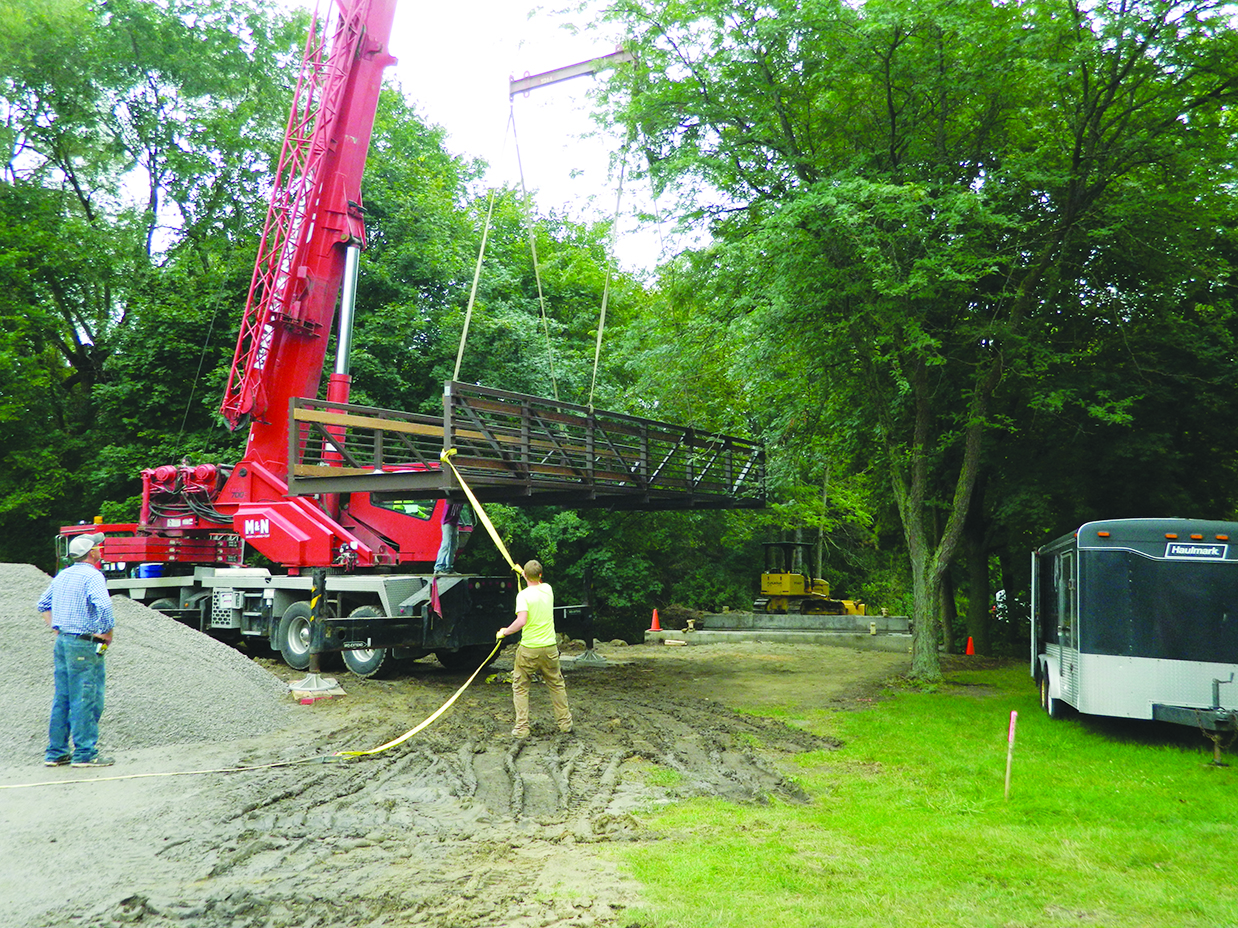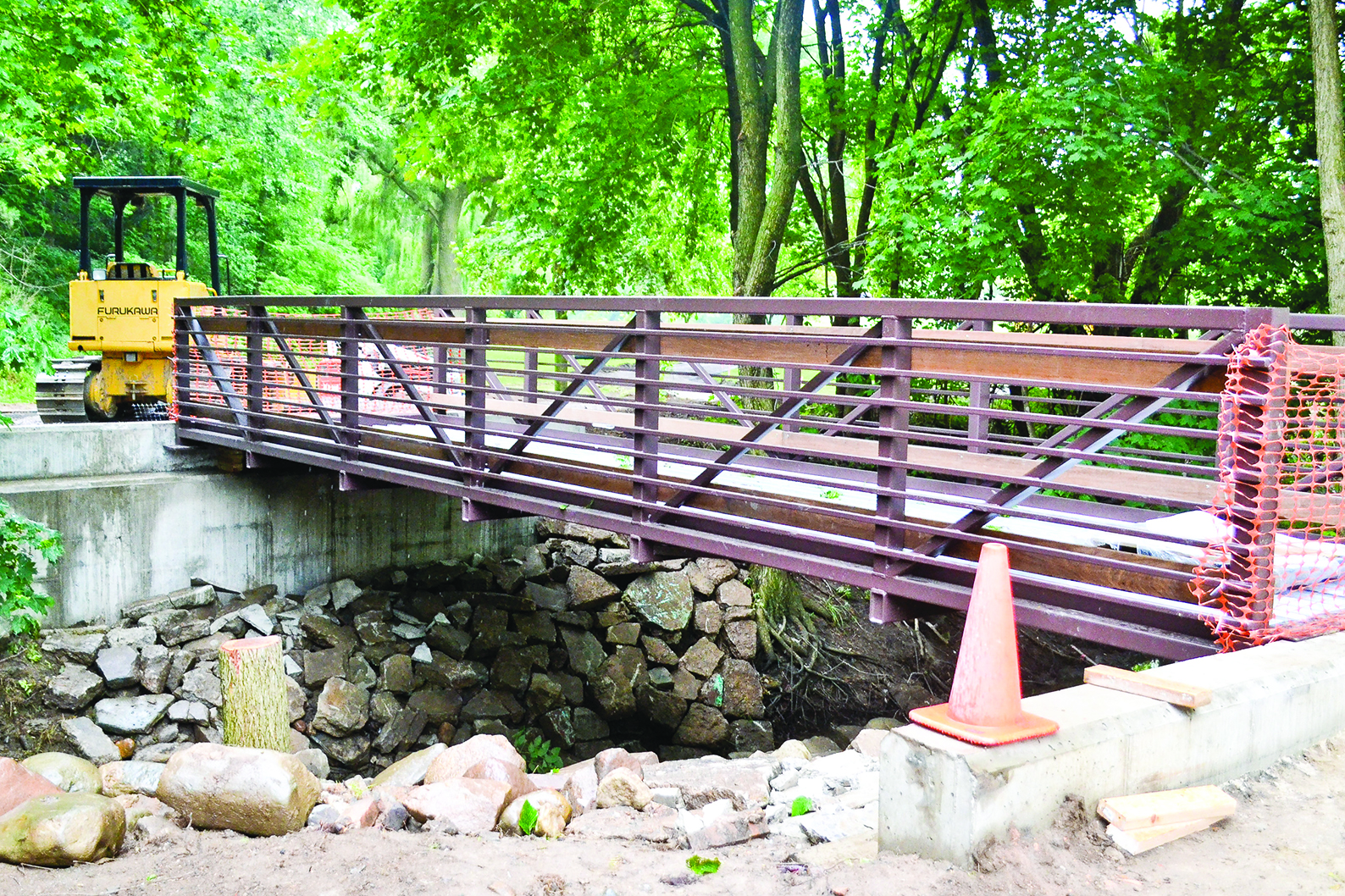 MAKING PROGRESS: The frame for the new foot bridge across the creek at the Memorial park boat launch was installed on Thursday, August 18. Sajdak Contracting completed the work, with a Mcnally-Nimergood crane. Construction continues on the boat launch, including finishing the foot bridge, installing pathways on the site, and construction of the new boat ramp. "The contractor has removed the sheet pile (see walls) around the old ramp in preparation to abandon it." Frankenmuth Parks and Recreation Director Darin Kaschinske said. "Because there are no walls for the old launch and parking is taken up by construction materials and equipment, the launch is now temporarily closed to the public while construction is completed." Kaschinske said, weather permitting, the work will be done by mid-September. Please see an artist rendering of the launch on page 14.
(Above top photo by Darin Kaschinske; News photo by Kelly Jammer)
933656