Obituaries
More obits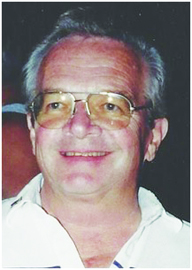 Jack A. Zeilinger, 80
Jack A. Zeilinger went to join the love of his life Ruth Ann "Rudy" on Tuesday, June 14, 2016 at Covenant Healthcare Cooper; age 80 years. Jack was born on October 3, 1935 in Saginaw, MI to the late Charles and Edith Zeilinger. He honorably served in the U.S Marine Corps. Jack was married to Ruth Ann Hauck on October 11, 1958; she predeceased him on December 26, 2009. He owned and operated Zeilinger Trucking & Excavating until his retirement. He was a member at St. Lorenz Lutheran Church, the Birch Run Moose Lodge, a Charter member of Frankenmuth Jaycees, a former member of the Frankenmuth Fire Department, loved to play golf and sing karaoke and was a good friend to many.
Surviving are a son John Zeilinger, Frankenmuth and two grandchildren Shannon and Nicholas Zeilinger and his mother Kim; a sister Sue Ann (Dale) Wakeman, Davison; a sister-in-law Patsy (Thomas) Muehlenbeck; two brothers-in-law James (Arlene) Hauck and Kenneth (Rebecca) Hauck, and many nieces and nephews.
Besides his wife Ruth Ann "Rudy", Jack was preceded in death by a son, Scott Zeilinger.
Funeral services took place on Saturday, June 18, 2016 at Cederberg Funeral Home of Frankenmuth, 590 North Franklin Street at St. Lorenz Lutheran Church. The Rev. Gary L Bender officiated with burial between services in St. Lorenz Lutheran Cemetery. Those planning an expression of sympathy may wish to consider memorials to the Navy Marine Corps Fund or St. Lorenz Lutheran Church. Please sign the guest book or share an online condolence with the family www.cederbergfh.com.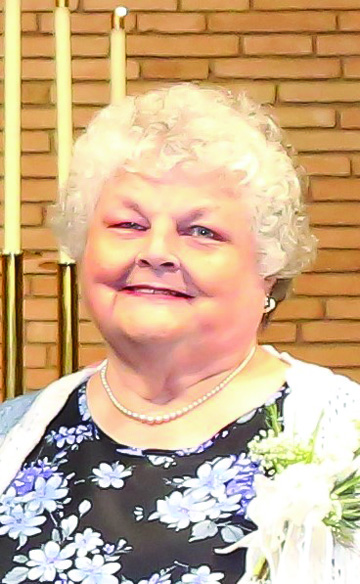 Carol Ann Mays, 75
Carol Ann (Haubenstricker) Mays of Jackson, MI, passed from our world into God's Kingdom early Friday morning, June 17, 2016, while at the Arbor Hospice in Ann Arbor, MI. Carol was 75.
Carol was the daughter of the late William and Florence (Weber) Haubenstricker and was born in Tuscola, MI, on January 22, 1941. She grew up in the Frankenmuth area, attending St. Lorenz Lutheran School and graduating from Frankenmuth High School. On August 8, 1959, Carol married Worley K. Mays, Sr., and together they have celebrated 56 years of marriage. Carol was perpetually cheerful and had a love for people, corresponding with many throughout her life. Perhaps it was a letter keeping everyone up-to-date on family happenings or a card to brighten one's day. She loved reading, baking and embroidery, but most of all faith, family and friends were her joys and passions in life.
Carol leaves her family to cherish her memory. Husband Worley, and children Waneta (Wayne) Hamit; W. Kent Mays, Jr.; Logan (Jill) Mays; and Melinda (Tom) Pichan. She leaves also her four grandchildren: Josh and Courtney Hamit, Autumn and Bradford Patterson, Jack Pichan, Sam Pichan, and great-grandson Zachary Hamit, due to arrive any day. Carol also leaves a sister Marlene Elder, a brother and sister-in-law John and Beth Haubenstricker, sister-in-law Ruth Ann Haubenstricker Vagts, many nieces, nephews, and extended family and friends. Besides her parents, Carol is preceded in death by infant sisters Waneta and Dorothy Haubenstricker, and a brother David Haubenstricker.
The Mays family will receive friends on Sunday June 26, 2016, from 3-7pm at the Hanlin Funeral Home 4823 W. Main St., Millington, MI 48746. There will be a brief time of visitation on Monday at St. Paul
Lutheran Church in Millington from 10:30am until services begin. Funeral service for Carol will be held on Monday, June 27, 2016, at 11am at St. Paul Lutheran Church, 4935 W. Center Street, Millington, MI 48746. The burial will follow at the Millington Township Cemetery. Pastor Wayne Hamit will deliver the eulogy, funeral message, and prayers.
If you would like to give a gift in Carol's memory, the family has asked you to consider one of the following: St. Lorenz Lutheran School in Frankenmuth (where Carol attended), St. Paul Lutheran School in Millington
(school of Worley and Carol's first church home), Prince of Peace Lutheran School in Carrollton, TX (where Josh and Autumn attended), Concordia Lutheran School in Redford (where Jack and Sam attend), or to a Lutheran School of your choice. Envelopes and addresses of the schools listed will be available at the funeral home.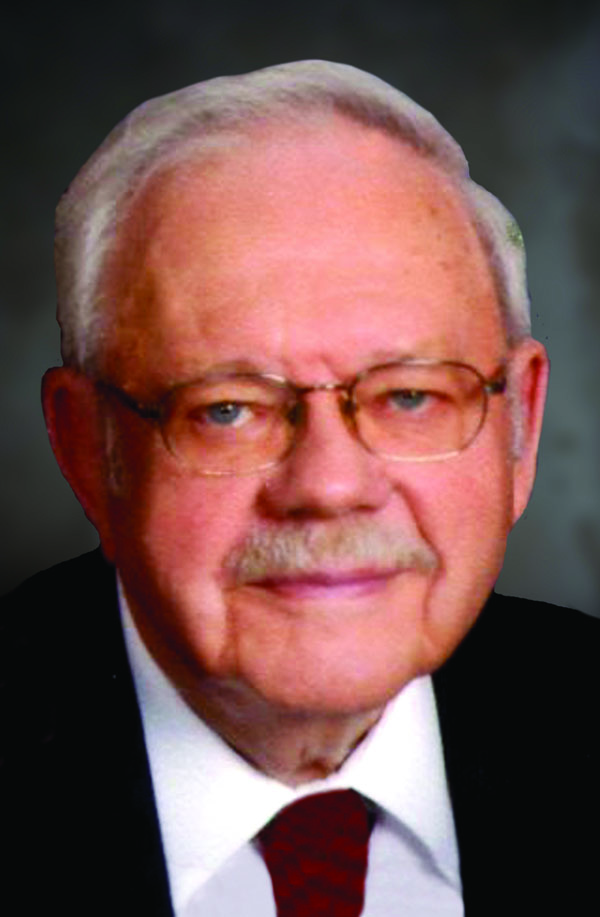 Charles Buchinger, 89
Charles George Henry Buchinger died early Tuesday morning, May 31, 2016, at Covenant HealthCare in Saginaw. He was born July 1, 1927, in Reese, Michigan, son of the late Ruben and Eleanor (Oldenburg) Buchinger. He and Hilda Bierlein married on September 30, 1950, in the St. Michael's Lutheran Church in Richville. He was a lifelong farmer and retired from Carling Brewery after 31 years. Charles enjoyed the outdoors, travel, books, and his grandchildren and great-grandchildren. He was a member of St. Michael's Lutheran Church for 63 years. After moving to Caro in 1990 and joining St. Paul Lutheran Church, he continued to serve as a Stephen Minister and in various church offices. For several years, Charles volunteered at Tuscola County Social Services. By God's grace, Charles and Hilda raised a Christian family of five sons and a daughter on a 100-acre farm near Reese, instilling a strong work ethic and a desire to serve the Lord in church and community.
Survivors include his wife, Hilda; sons, Daniel (Susan), Bluffton, Indiana; Steven (Lori), Frankenmuth; Mark (Janelle), Grayling; Andrew (Stephanie), Lachine; Matthew (Marcy), Reese; and daughter, Dr. Mary (Stephen) Bodwell, Cambridge, Massachusetts. He is also survived by 18 grandchildren, Bethany (Matt) Helwig, Christine (Peter) Krenzke, Emily (Matt) Kenitzer, Sarah (Jon) Kramer, Rachel (Jeff) Merrill, Seth (Megan) Buchinger, Erin (Nate) Hostetter, Jason (Stacey) Buchinger, Michael (Katie) Buchinger, Tyler (Elizabeth) Buchinger, Kathryn Buchinger, Ethan Buchinger, Jordan (Michelle) Buchinger, Lance Buchinger, Spencer Buchinger, Whitney Buchinger, Liam Bodwell, and Kai Bodwell, along with 16 great-grandchildren. Charles is survived by two younger brothers, Gene (Mary Ann) Buchinger, Reese and David Buchinger, Vassar. In addition to his parents he was predeceased by two sisters-in-law, Marie and Annie Buchinger.
Funeral Services for Charles took place at St. Paul Lutheran Church in Caro. The Reverend Cameron Steele officiated with cremation following. The U.S. Army Honor Guard presented Military Honors after the church service. Private family inurnment took place later in the St. Michael's Lutheran Cemetery in Richville. Those planning an expression of sympathy are asked to consider either St. Paul Lutheran Church in Caro or St. Michael's Lutheran Church in Richville.
227367