Obituaries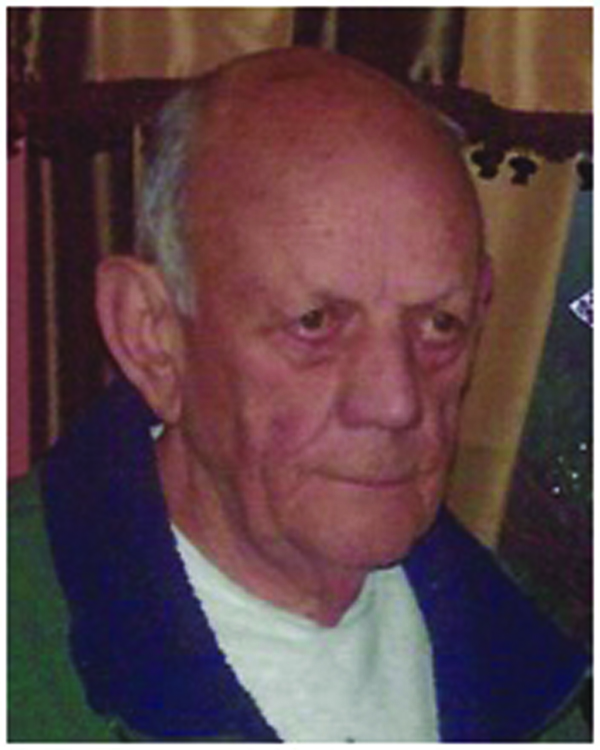 Robert Rau, 86
Robert Rau was called to his heavenly home on Sunday, October 26, 2014 with his wife, beloved sons, and their family at his bedside.
He was born in Frankenmuth on May 11, 1928, to Winfred and Caroline Rupprecht (Reif) Rau. 𠆋ob' was a lifetime member of St. John's Lutheran Church, attended Frankenmuth Schools, and worked at the Rupprecht Sausage Haus for over 35 years. He spent another 11 years employed by the Frankenmuth School District and volunteering his service for his church.
On June 17, 1955 Bob and Gretchen Ann Abbey were married at St. John's. The couples' two sons are Terry S. Rau, Kalamazoo, MI, and Thomas N. (Ann) Rau, Saginaw Twp., MI. His grandchildren are Abbey and Evan Rau, Saginaw Twp., Jonathan and Christopher Rau, Kalamazoo.
The oldest of five children, Bob leaves two sisters, Maxine Higgins and Sandra (Clifford) Nauss, Frankenmuth, MI, and a brother and sister-in-law, William and Arleen Rau of Arizona/ New York. Bob also leaves a sister-in-law, Dianne Rau; a sister-in-law and brother-in-law, Nancy and William Burrows, Gagetown; many cousins, nieces and nephews, and great nieces and nephews.
Besides his parents, Bob was predeceased by a brother Jerry Rau.
A private family service will take place. The Rau family extends heartfelt appreciation to the kind and caring Wellspring Hospice team, the devoted religious leaders of the community, and dear friends.
Those planning an expression of sympathy may wish to consider memorials to St. John's Lutheran Church or the Frankenmuth Greater Area Foundation (Scholarship Fund). Arrangements entrusted to Cederberg Funeral Home of Frankenmuth. Please sign the guest book or share an online condolence with the family at www.cederbergfh.com.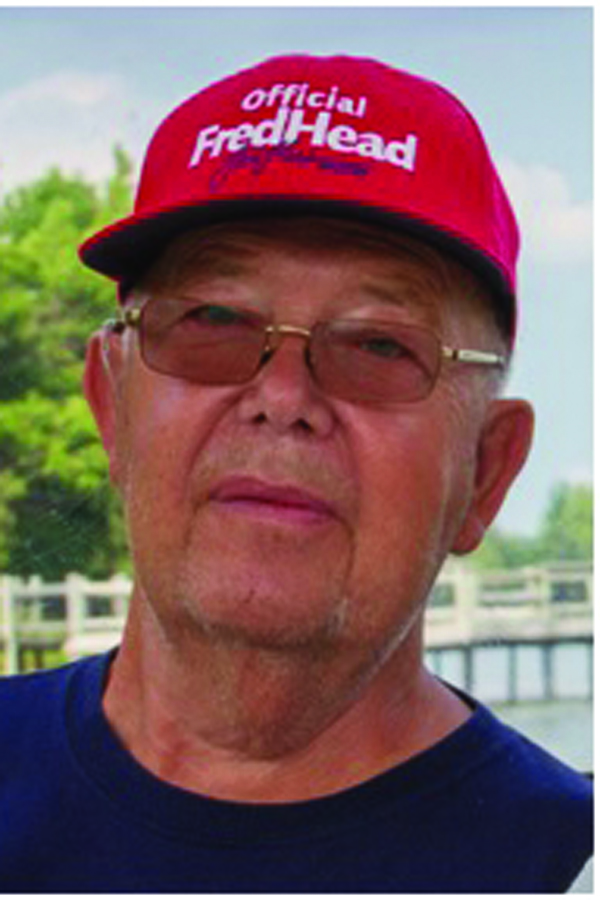 Frederick D. Head, 80
Frederick D. Head passed away on Sunday, October 19, 2014, after a lengthy battle with Parkinson's disease at Wellspring Lutheran Services in Frankenmuth at the age of 80 years. Fred was born on August 14, 1934 in Saginaw, MI. He married Barbara Huber on February 23, 1957. She survives him. Fred retired from General Motors after 30 years of service. He enjoyed spending summers on the Saginaw Bay, fishing and boating. One of his favorite activities was swimming at his home. Fred loved to sing, play the guitar, roller skate and take pictures and videos of the family. In later years, he enjoyed traveling. Fred was a member of Immanuel Lutheran Church in Frankentrost.
Fred is survived by his wife Barbara and their daughter, Heidi (Thomas) Quellet of Zeeland, MI; 4 grandchildren: Nicole (Larry) Lier, of Port Huron, MI; Chelsea (Eric) Schwab of Bay City, MI; Ryan (Elizabeth) Quellet of Grandville, MI; Josh (Emily) Quellet of Moore, OK; 5 great-grandchildren: Emilee, Kaci, Addison, Jake and Lexie: a half sister Elizabeth Boatman of Rancho Cucamonga, CA.
Fred was preceded in death by 2 children: Cindy Stolz, Thomas Head and a half brother Eddie Head all of Saginaw, MI.
Memorial service will take place on Saturday November 8, 2014 at 11:00 AM at Immanuel Lutheran Church, Frankentrost, 8220 Holland Rd, Saginaw, MI. The Rev. Mark Loest will officiate. Fred's family will receive visitors at church from 10:00 AM until the time of service. In lieu of flowers those planning an expression of sympathy may wish to consider memorials to Immanuel Lutheran Church Frankentrost. The family would like to thank the direct care staff of Wellspring Lutheran Services of Frankenmuth for their care and support of Fred and his family. Please sign the guest book or share an online condolence with the family at www.cederbergfh.com.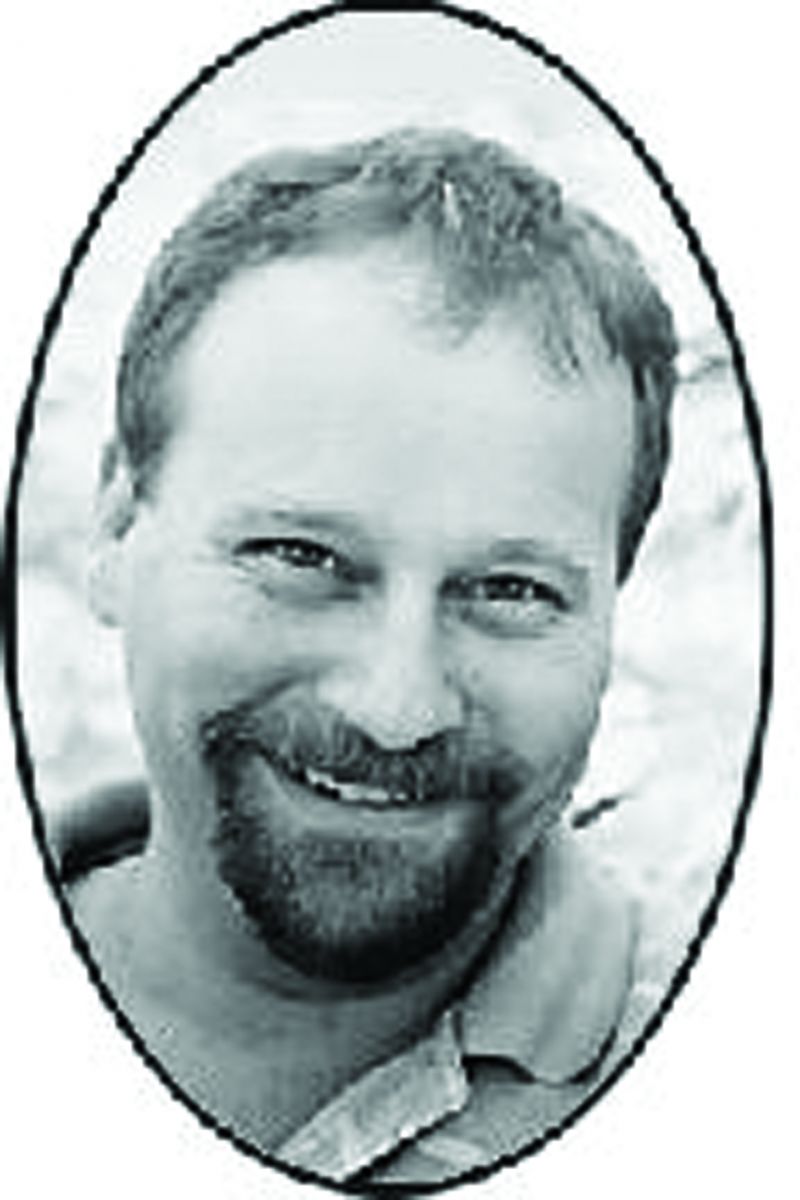 Thomas F. Marsh, 58
Thomas F. Marsh, age 58, of Royal Oak, died October 24, 2014. He was born September 24, 1956 in Saginaw.
Tom graduated from Ferris State University and Oakland University and was employed in the St. John's Health Systems Radiology Department. He was an avid golfer, long time member of the Royal Oak Lions Club and Good Shepherd Lutheran Church.
Surviving are his wife, Lynndell, whom he married September 24, 1977 in Bridgeport; daughter, Lydia (Brad Thiele) Marsh of Clawson; parents, Floyd and Edna Marsh of Bridgeport; siblings, Mark (Lisa) of Augusta and Sandra Marsh of Plainwell and several nieces and nephews.
Visitation is Saturday, November 1st at 10 a.m. until service at 11 a.m. at the Kinsey-Garrett Funeral Home, 420 S. Lafayette, Royal Oak.
In lieu of flowers, memorials suggested to the Royal Oak Lions Club, P.O. Box 473, Royal Oak, MI, 48068. . www.kinsey-garrett.com.
176852