Obituaries
More obits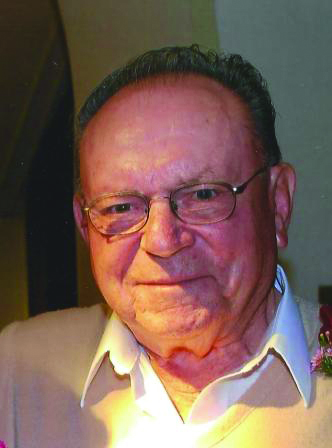 Carl 𠇏ritz" Bierlein, 82
Carl 𠇏ritz" Bierlein, Bridgeport, MI (formerly of Vassar) loving husband, father and grandfather, passed away Wednesday, October 8, 2014 at his home, age 82 years. Carl was born on February 9, 1932 in Vassar, MI to the late Carl and Alma (Blank) Bierlein. He was married to Irma Bauer May 9, 1954, she preceded him in death on May 8, 1988. He later married Dorothy Gugel on December 17, 1989. A lifelong member of St. Michael's Lutheran Church of Richville, he served on the school board for six years and the cemetery board for three years. He served in the U.S. Army during the Korean War 1952 – 1954, and was a member of the American Legion of Richville. Fritz worked at the Dwight Hill Ford Garage in Vassar for 26 years and then went into farming, which he enjoyed very much. He also enjoyed his winters in Florida.
He leaves behind his wife, Dorothy and his children and grandchildren: Warren Bierlein, Kelsey and Alicia; Brian "White" (Karen) Bierlein, Hans and Heidi; a daughter, Pam (Wayne) Bierlein, Kevin and Joleen; five step-children and their spouses; 11 step-grandchildren; eight great step-grandchildren; two great great step-grandchildren; a sister, Delores (Dewey) Eischer, Frankenmuth and several nieces and nephews and many friends.
Fritz was predeceased by two brothers, Gordon and Ron Bierlein.
Funeral services took place Saturday, October 11, 2014 The Rev. Gary Bender and the Rev. Wes Gillaspie officiated. Those planning an expression of sympathy may wish to consider memorials to St. Michael's Home Purpose, St. Lorenz Media Ministry or a charity of your choice. Please sign the guest book or share an online condolence with the family at www.cederbergfh.com.
Lucille L. Gladstone, 81
Lucille L. Gladstone, 81, of Harrison passed away peacefully at her home on Friday, October 3, 2014 with her family at her side. Lucille was born March 4, 1933 in Wayne County, Michigan the daughter of Wencell A. and Ella Mae (Graves) Maresh. Lucille was united in marriage to Mr. Edward Maynor, he preceded her in death.
In the late 1960's, Lucille was united in marriage to Mr. Wayne Gladstone, she and Wayne moved to rural Harrison and owned and operated Gladstone Grocery on Hoover Road. In 1982, Wayne preceded Lucille in death. Lucille moved to Reese, Michigan where she worked as a baker for many years at Zehnder's of Frankenmuth. Lucille moved back to Harrison in 2007. When Lucille wasn't working, she enjoyed sewing, knitting, reading, hunting and fishing.
Surviving Lucille is her loving daughter, Sandra "Sam" MacDonald, Harrison; one sister, Shirley Mossner, Reese; two brothers, Kenneth Maresh, Brighton, Michigan and Buster Maresh, Harrison; two grandchildren, Traci (Gary, Jr.) Townsend and Brian (Kim) Parrino; four grandchildren, Dakota Townsend, Ariean Townsend, Alayna Townsend and Brionna Brown, plus many nieces, nephews, great nieces and great nephews. Lucille also was preceded in death by her parents.
A Celebration of Life memorial service will be held Sunday, October 19, 2014 at 11am from Stocking Funeral Home, Harrison. Family will receive visitors from 9am until time of service. Memorial gifts in memory of Lucille may be considered to Woodland Hospice or St. Jude Children's Research Hospital. To share an online memory or condolence with Lucille's family, please visit: www.stockingfuneralhome.com.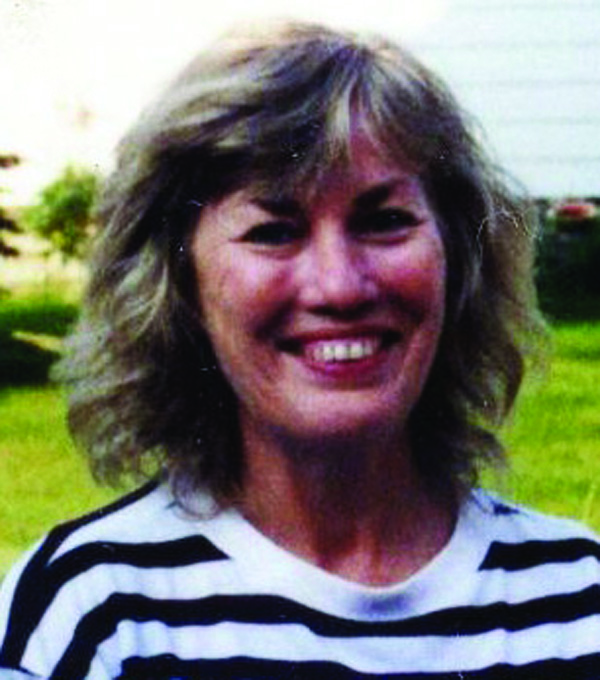 Judy Elizabeth Fox
Judy Elizabeth Fox disappeared September 1996 from Las Vegas, Nevada. Her remains were identified September 2014 in California. Judy was born November 4, 1944 in Saginaw, Michigan to Clark and Linda (Knieling) Fox. She grew up in Birch Run and graduated from Birch Run High School in 1963. Judy moved to Las Vegas at the age of 23. She was fun-loving and traveled the world. She always said she wanted to experience everything at least once.
Judy is survived by two brothers and two sisters, Thomas Fox, Birch Run; William (June) Fox, Traverse City; Carol (Jerry) Ferguson, Birch Run and Connie (Kevin) Riedel, Fife Lake. She has two remaining aunts, Florence Christiansen, of Wells and Pauline Knieling, Frankenmuth. Judy was loved by her many nieces, nephews, cousins and friends.
A memorial service will take place Saturday, October 25, 2014 at St. Martin Lutheran Church, Birch Run. The family will receive visitors from 10am until the time of service at 11am. In lieu of flowers, the family requests that donations be made to St. Martin Lutheran Church or a charity of your choice.
175969