Obituaries
More obits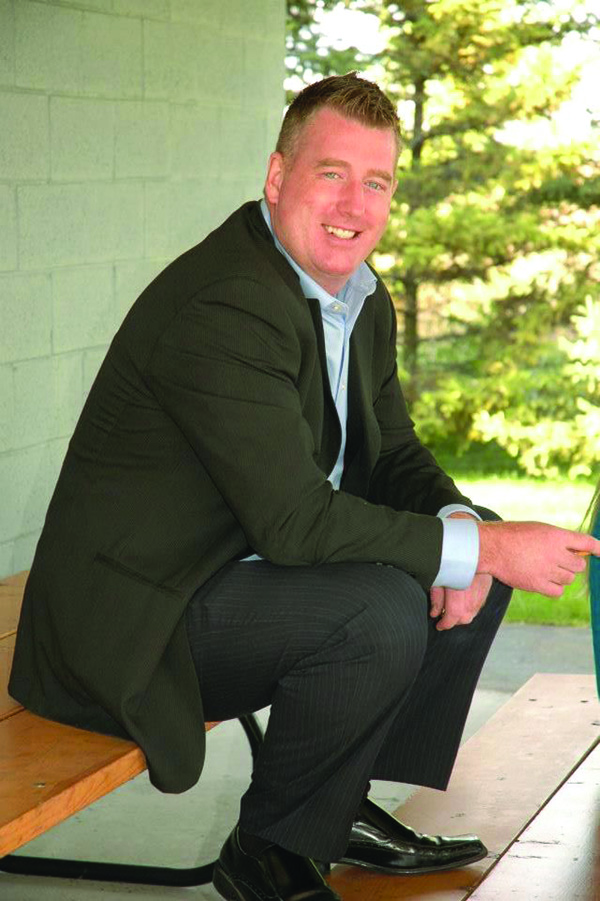 Nicholas Scott McNiel, 33
Nicholas Scott McNiel, of Oxford, MI passed away suddenly on October 10, 2016 at Henry Ford Hospital in Detroit. He was born in Flint, MI on August 4, 1981 to Donald and Lana McNiel. He was raised in Frankenmuth, MI and graduated from Frankenmuth High School in 2001.
Nick was an avid deer hunter and outdoorsman. He enjoyed boating, barbeques and spending time with his wife, children, family and friends. He was a family man, through and through. He was also a committed and passionate loan officer for Quicken Loans and Wells Fargo since 2007. His personality was truly one of a kind. His love for people shined bright with every conversation he initiated. Few could resist his charm and sense of humor.
He will forever be cherished by his wife Stephanie, the love of his life, and children Ethan (9) and Reese (4). He is also survived by parents Donald and Lana McNiel, brother Steven (Jennifer Shaheen) McNiel, and sister Summer (Jeff) Robinson, nieces Charlotte, Evelyn, Paige, Peyton, his nephews Jack, Collin, River, mother-in-law Sue Rapin, father-in-law Brian (Alice) Simpson, sister-in-laws Heather Simpson and Madison Simpson and lastly his brothers from other mothers Erik Hall, Bryan Smith and Chris Wisinski.
A Celebration of Life took place at Palazzo di Bocce in Lake Orion, MI on October 14 as we broke bread in common unity and enjoyed our time together as friends and family. In lieu of flowers please visit LynchFamilyFuneralDirectors.com for scholarship information for Ethan and Reese.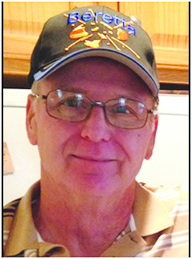 Robert Petro, 63
Robert (Rob) Petro passed away after a year-long battle with cancer, Sunday October 16, 2016; age 63 years. Rob was born on August 11, 1953 in Saginaw, MI to Charles and Eileen Petro. He graduated from Birch Run High School. Rob worked for ITI Inc. in Bridgeport for 34 years and Signet6 at Nexteer for 8 years. Rob loved hunting, golf and competition skeet and trap shooting. He was a member of the Frankenmuth Conservation Club, the Michigan Skeet Association and the Amateur Trap Shooting Association. Over the years he won many awards competing in trap and skeet. Rob was very proud of the family property, Petro Pond, after his father passed away he followed in his father's footsteps and faithfully maintained the property for many years.
Surviving besides his wife, Alexis Petro, are step daughter, Amy Nolan, step daughter-in-law, Denise Wazny; step grandchildren, Phelicia Wazny and Logan Wazny; mother Eileen Petro, sisters, Janet (Fred) Birnbaum and Karen (Art) Matzke; nephews and nieces, Michael Matzke, Brian (Nancy Anderson) Matzke, Leisa (Bob) McKinnon, Steven (Pam Trgina) Dudek, great nephews and nieces, Tyler Brooks, Robbie McKinnon, Amanda Dudek, Alex Dudek and Ally Dudek; special friend JoAnn Mertz and many cousins scattered around the U.S. as well as his Uncle Don Petro, Sr. of Orlando, FL.
Rob was predeceased by his step son Phillip Wazny and his father Charles Petro.
A Celebration of Life took place on Tuesday, October 18, 2016 at Cederberg Funeral Home of Frankenmuth. According to Rob's wishes cremation followed. Those planning an expression of sympathy may wish to consider memorials to Frankenmuth Conservation Club or a charity of donor's choice. Please sign the guest book or share an online condolence with the family at
www.cederbergfh.com.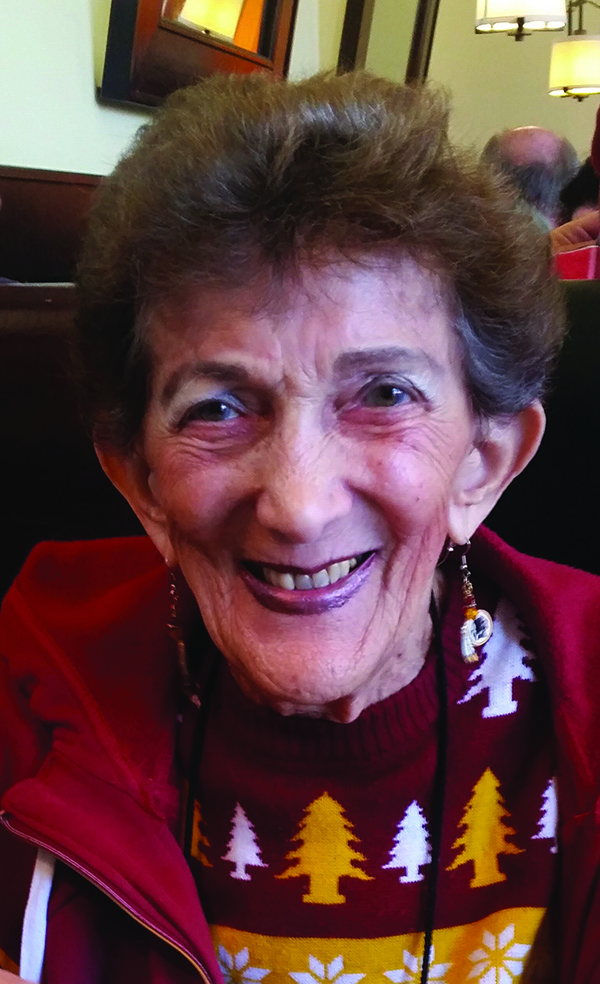 Alice Taves, 94
Alice Dorothy Taves of Portsmouth, Virginia died and went to heaven on October 2, 2016. She was born Alice Joseph on July 23, 1922 to William and Martha Joseph, the proprietors of Joseph's Store in Island Pond, VT for many years. After marrying Alfred Carl Taves in 1948 at Camp Pendleton in Oceanside, CA, she traveled across the United States as she supported her husband's 33-year career in the United States Marine Corps that spanned three wars.
Alice was married for 35 years and is predeceased by her devoted husband, Al, who died in 1983. She was the loving mother of five children: Alfred Carl (Donna) Taves, Jr., Havelock, NC, J. Patrick (Peggy) Taves, Fairfax, VA, Jenny Rose Greco, Norfolk, VA, Kurt William (Ann Beth) Taves, Suffolk, VA and Kathy Taves (Mark) Reene, Frankenmuth, MI. She is also survived by 10 grandchildren, six great-grandchildren, four siblings and many wonderful friends.
Alice was an avid Washington Redskins fan for over 60 years, wore Redskins gear every day for the last 30 years and attended games into her nineties. She loved her Catholic faith, her military family and very hot coffee. She worked for many years at Portsmouth Catholic schools and as a volunteer at the Portsmouth Naval Hospital. Alice was a lifetime member of the Portsmouth Area Chapter of the Military Officers Association of America (PACMOAA). A mass will be celebrated in Virginia later in October and she will be buried at Arlington National Cemetery. In lieu of flowers, donations may be made in her name to Portsmouth Catholic Schools (2301 Oregon Ave., Portsmouth, VA 23701) or the Alzheimers Foundation of America (1-866-232-8484 or alzfdn.org).
237948