Obituaries
Gaylord Laroy Gidley, 79
Gaylord Laroy Gidley of Lake Isabella, formerly of Frankenmuth, passed away on Wednesday, August 20, 2014, at Woodland Hospice. Age 79 years, Gaylord was born on March 15, 1935, in Saginaw, the son of Hazen Waldo and Katherine (MaeBelle) (Schafer) Gidley. He married Darlene Dengler on August 20, 1955. Gaylord worked for 30 years as a die maker for Buick and GM, retiring in 1992. He was a current member of Chapel of the Lakes Lutheran Church in Mecosta and a member of St. Lorenz Lutheran Church in Frankenmuth. Gaylord enjoyed golfing and bowling and belonged to many different leagues. In 2011 he was voted into the Mt. Pleasant Bowling Hall of Fame. Throughout his bowling career Gaylord rolled countless 300 games.
Gaylord is survived by his wife of 59 years, Darlene Gidley, of Lake Isabella; his son Craig Gidley of Columbia, SC; his daughters, Cheryl Gidley of Mt. Pleasant and Michelle Gidley of Alma; grandchildren Mia and Noah Gidley of Chalfont, PA; brother Duane (Linda) Gidley of Knoxville, TN; sister Betty Chinery of Ventura, CA; brother-in-law Darrell (Jan) Dengler of Houghton Lake; sisters-in-law Betty Bamberg of Frankenmuth, Barb (Ralph) Krueger of Wall Lake, and Janice (Tom) Glazier of Beaverton; aunt Joyce Hall of Breckenridge, and many cousins, nieces and nephews.
Gaylord was preceded in death by a daughter, Gretchen in 1982, brother, Hazen "Skid" Waldo Gidley, and brother-in-law, Leo Chinery.
Funeral services were held on Saturday, August 23, 2014, at Clark Family Funeral Chapel in Mt. Pleasant with Pastor Paul Schneider of Chapel of the Lakes Lutheran Church officiating. Interment followed in St. Lorenz Cemetery in Frankenmuth. Memorial contributions may be made to Alliance for Special Needs-Mt. Pleasant, Woodland Hospice, or Chapel of the Lakes Lutheran Church. Envelopes are available at the funeral chapel.
You may view Gaylord's obituary online and send a condolence to the family, light a memorial candle, or place a memorial donation www.clarkfuneralchapel.com.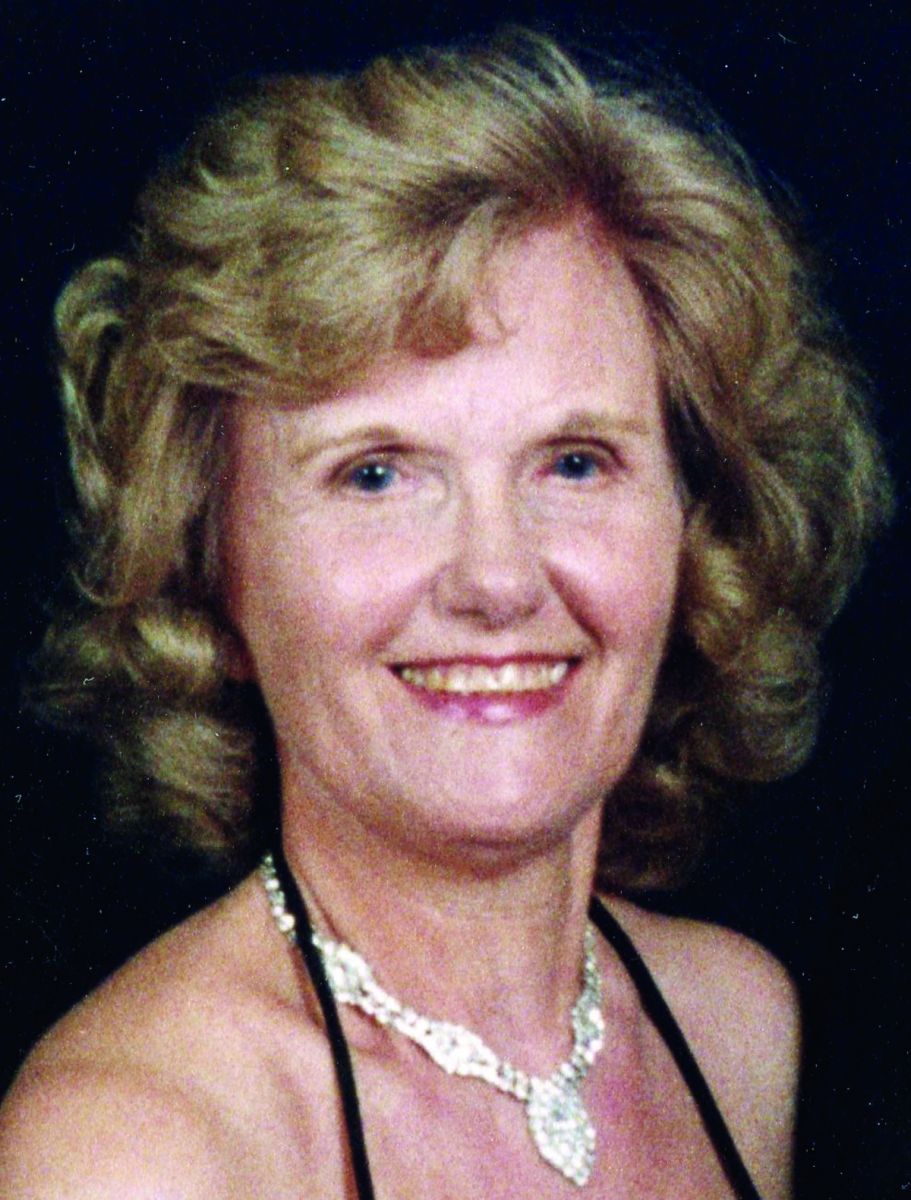 Aileen (Bender) McInally, 88
Aileen Evelyn Jones was born October 9, 1925, in Vassar, Michigan, the daughter of Harry and Louise (Schmidt) Jones.
She attended school in Saginaw, Bridgeport and Reese and graduated with the class of 1943 from Reese High School, where she was a cheerleader all four years. As a teenager, Aileen taught Sunday School. She sang in both the Junior and Senior Choir at Christ Lutheran in Reese, Michigan.
Following graduation, Aileen worked at the General Motors gun plant during war time. Later, she attended Junior College and Bay City Business College. She was also employed at Morley Brothers. She worked many years in the Bender family business as a bookkeeper and secretary. Eventually, being employed as the secretary for the Carpenter's Union local #706.
Her passion for music and her beautiful singing voice caught the attention of many. She was an instrumentalist and professional vocalist with various dance bands. Her stage name was "Jeanne." Her name emerged in some conspicuous places. Her singing career began in the 1960's when she joined such groups as the Arlis Woodward Band, Art Galonska, Hal Spencer, Rex Oll's Orkettes, as well as the Dick Murphy band and Ron Zita's group also known as Mr. Z, among others. She performed at the Highlife Inn, Bancroft Hotel, Bintz's Apple Mountain, Tri-City Airport's Skyroom, and several local country clubs including the Caro Country Club and the Pontiac Country Club. She also performed at the Pontiac Silverdome and many other locations in the Detroit area, where she later did a studio recording in the 1980's. "Jeanne" was billed as a "top female vocalist" with Jerry Lovay's "Men of Music" at the local city's premier Bintz's Apple Mountain, Sky Room. She sang at the annual Policeman's Ball with the Chuck Henning band. She sang in all the favorite live-music clubs all around the state of Michigan. She sang everything from pop to jazz. She enjoyed singing and dancing as well as roller/dance skating. She was an avid skater who skated regularly until the age of 70.
She married Fredrick L. Bender, June 9, 1945. Together, they raised 10 children whom she loved dearly. She was a devoted, attentive and loving mother who doted on her children.
She had strong Christian values and was active in the Lutheran Church. She was a former member of Christ Lutheran, Reese, Immanuel Lutheran, Frankentrost, Redeemer Lutheran, Saginaw, and current member of Bethlehem Lutheran Church of Saginaw.
She was a caregiver, a patriot, loving wife, wonderful mother, and cherished grandmother and great-grandmother. She loved and served her Savior all her days.
Aileen was preceded in death by a former husband Fredrick L. Bender, her parents, and son Fredrick Alan Bender, as well as grandson Brian Bender and niece Cindy Hebert. She is survived by her children and their spouses, Karen (Barry) Johnson, Kathy Bender, Sharon Bender, Jeanne (Richard) Fizell, Rick (Sue) Bender, Gary (Deb) Bender, Mark (Sharon) Bender, David (Jean) Bender, Janet (Monty) Cross; 18 grandchildren and their spouses, Kira Johnson, Mara Johnson, Victoria Daniel-Berg, Jason (Sarah) Fizell, Amie (Tony) Richardson, Tom (Anjoli) Bender, Jennifer (Scott) Stafford, Eric Bender, Ryan Bender, Michelle (Jeff) Trent, Michael (Jen) Bender, Adam (Erica) Bender, Tara (Jacob) Domson, Jamie (Ben) Spreeman, Kyle Bender, Jeanne Cross, Ethan Cross; 11 great-grandchildren, Stephanie Berg, Astra and Geneva Fizell, Tristen Bender, Jack, Dylan and Carter Trent, Carson and Aubree Bender, Gavin Bender and Alaina Spreeman. Also, a sister Janet (Norm) Hebert, and brother Tim (Janis) Jones and three nieces, three nephews, many cousins, friends and a special friend Marion Reimer.
She married Douglas D. McInally from Silverwood, Michigan on December 31, 1988. They shared more than 25 years traveling, enjoying family, friends and fish dinners at the American Legion Hall, taking cruises, playing cards, roller skating and dancing. They spent many winter months as snowbirds at the Villages in Florida. He survives her. She leaves to mourn her loss four stepchildren and their spouses; Kimberlee (David) Dumbrell , Kraig (Melisa) McInally, Kenneth McInally, and Kelli (Sam) Herr. Also, eight step-grandchildren Kennedy, Zane, Tayah, Kraig R., Adrienne, Lyndsey, Kaitlin, and Arin.
Funeral services will take place at 11am Friday, August 29 at Bethlehem Lutheran Church in Saginaw. The Rev. Charles Buckhahn will officiate with committal services to take place in Eastlawn Memorial Gardens. Aileen's family will receive friends at the Snow Funeral Home, 3775 N. Center Rd., (between Shattuck and McCarty) on Thursday, August 28 from 5-8pm and at the church on Friday from 10am until time of service. Those planning an expression of sympathy are asked to consider a special needs trust for Aileen's daughter Sharon with checks made payable to David Bender with 'Special Needs Trust' noted in the memo.
171499