Obituaries
More obits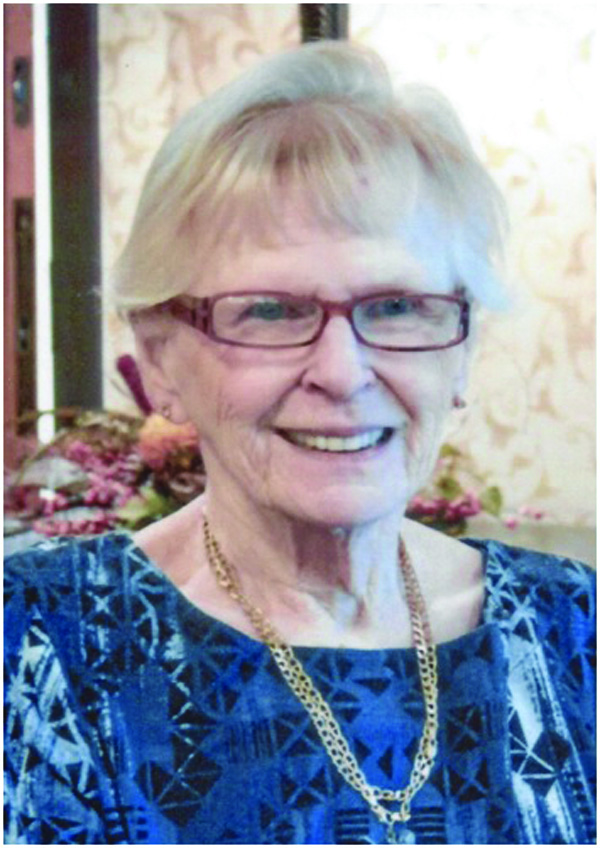 Patricia A. Gruver, 80
Patricia A. Gruver went home with her Lord, surrounded by family Tuesday, March 17, 2015 at her home; age 80 years.
Patricia Sheehan was born on April 25, 1934 in Baltimore, Maryland. She was married to Lowell Gruver on August 10, 1957; he predeceased her on January 30, 2006.
Patricia was employed by the Frankenmuth Schools as a substitute teacher. She was a member of Frankenmuth United Methodist Church and an avid bridge player.
Surviving are three daughters: Linda (David) Weiss, Stillwater, MN; Anne (Mark) Klok, Kalamazoo; Christine (Todd) Zucker of Stony Point, NY; five grandchildren: Nick Weiss, Connor Klok, Kyle Klok, Madison Zucker and Gillian Zucker; a sister, Margaret Tankersley, and many nieces and nephews.
Patricia was preceded in death by a brother, Richard Sheehan.
Memorial services have taken place. The Rev. Scott Harmon officiated.
Those planning an expression of sympathy may wish to consider memorials to Frankenmuth United Methodist Church, Wellspring Lutheran Services, or Crossroads Ministry. Arrangements were entrusted to Cederberg Funeral Home of Frankenmuth. Please sign the guest book or share an online condolence with the family at www.cederbergfh.com.
Arthur Clarence Schuknecht, 89
Arthur Clarence Schuknecht, 89, of Jackson, was called home Thursday, March 19, 2015. Art was born November 12, 1925 in Birch Run to Alfred and Caroline Schuknecht.
He served in the U.S. Navy during World War II. He married Marian Lydia Nuechterlein on October 21, 1950. She survives him.
He worked for 36 years for Consumers Energy as an electrical engineer.
He is also survived by his sisters Elaine (Dan) Walter, Mary Ann (Bill) Rummel and Sharon (Gary) Huber all of Frankenmuth; and sister-in-law, Lorna Reinbold of Saginaw.
Funeral services have already taken place in Jackson, MI.
189385