Obituaries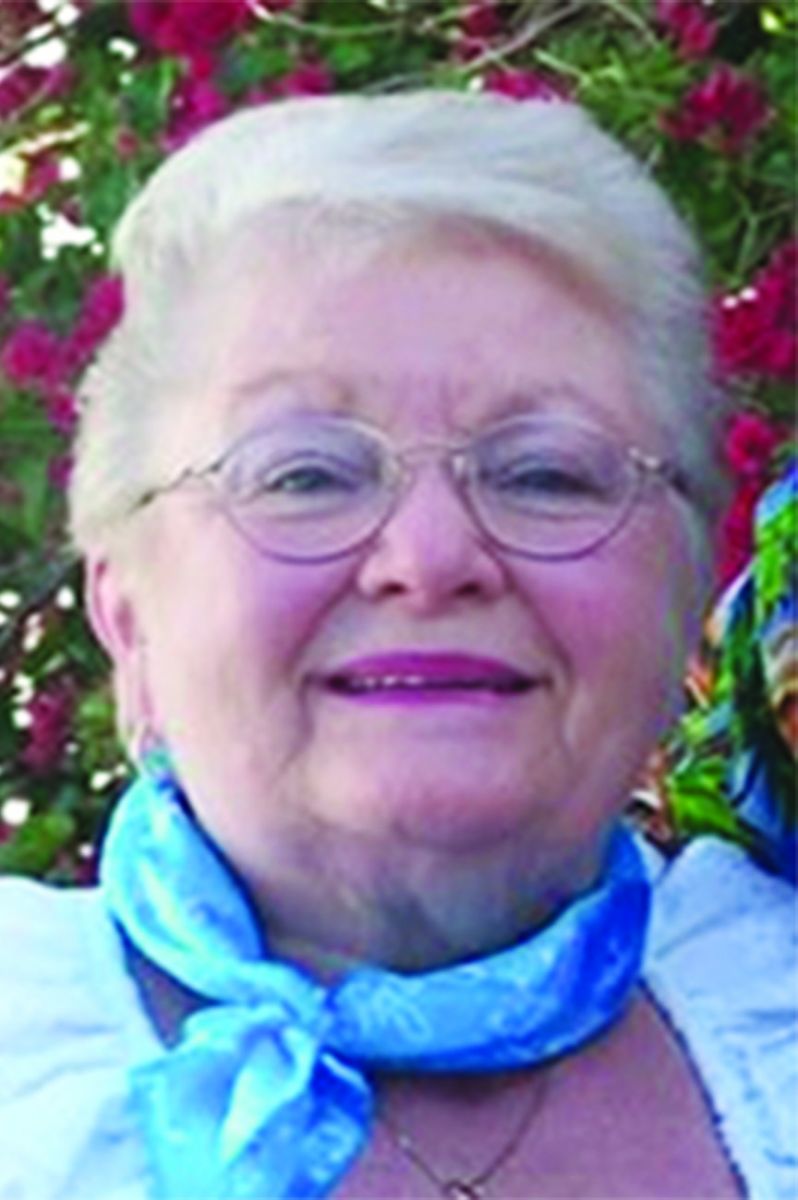 Audrey Derocher, 82
Audrey Derocher, loving wife, mother and grandmother passed away Sunday, February 10, 2019; age 82 years.
Audrey Stockwell was born on December 17, 1936 in Harrison, MI to the late Harley and June Stockwell. She was married to Raymond Derocher on July 27, 1957; he predeceased her on November 2, 2009.
Audrey was a member of the Community of Christ Church in Bay City. She loved spending time with her children and grandchildren.
Surviving are: one daughter, Jackie Derocher, Texas; one son Robert (Ngoc) Derocher, Frankenmuth, MI; four grandchildren: Jesse, Dallas, Hunter and Brendan; a brother Bruce Stockwell and many nieces, nephews and friends.
Funeral services will take place on Monday, February 18, 2019 at 11am at Cederberg Funeral Home of Frankenmuth, 590 N. Franklin Street. Elders Guy Bennett and Dawn Bennett will officiate. Burial will take place at Pleasant Plains Cemetery in Harrison, MI.
Audrey's family will receive visitors at the funeral home on Sunday from noon-6pm and on Monday from 10am until the time of service.
Those planning an expression of sympathy may wish to consider memorials to Community of Christ Church, Bay City. Please sign the guest book or share an online condolence with the family at www.cederbergfh.com.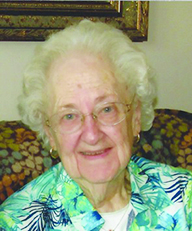 Henrietta "Etta" Weiss, 88
Henrietta Weiss, beloved mom, grandma and friend, was called home to be with her Lord and Savior Thursday, February 7, 2019, at the age of 88 at Covenant Glen of Frankenmuth. She was born February 12, 1930 in Saginaw MI, one of five children of Henry and Elsa (Hansen) Wienberg. She was a graduate of Arthur Hill High School and longtime member of St Lorenz Lutheran Church, Frankenmuth. Etta married John Weirauch in 1949, he passed away in 1974. She later married Gilbert Weiss in 1982. He predeceased her on November 30, 2017.
During her lifetime, Etta enjoyed traveling, golfing, knitting, crocheting, reading and playing cards with her many good friends and card clubs.
She is survived by children David (Betty) Weirauch, Dennis (Lynette) Weirauch, Timothy (Cheryl) Weirauch all of Frankenmuth, Thomas (Patty) Weirauch, Plattsmouth, NE and Anne (Kenneth) Brickel, Saginaw, MI; 11 grandchildren Megan (Doug) Hammond, Blake (Courtney) Weirauch, Kelly (Justin) Ryckaert, Trevor (Abby) Weirauch, Sarah (Mike) Weiss, Jonathan (Nicole) Weirauch, Jason (Carla) Weirauch, Joshua Weirauch, Tina Johnson, Katie (Bill) McPherson and Kendra (Jaron Hallead) Brickel; 18 great-grandchildren, two sisters-in-law June Weirauch and MaryKay Wienberg. Also surviving are step-children Terry (Ruth) Weiss, Frankenmuth and Dianne (Chuck) Slivensky, Hickory, NC and step-grandchildren Chris (Barb) Weiss, Randi (Billy) Watchorn, Rachel Raynor and Anna (Mark) Blevins.
Besides husbands John and Gilbert, Etta was predeceased by her siblings Margot Wienberg, Dorothy Rausch, Marilyn Yonke and Carl Wienberg.
Funeral services took place on Tuesday, February 12, 2019 at Cederberg Funeral Home of Frankenmuth and at St. Lorenz Lutheran Church. The Rev. Mark D. Brandt officiated with burial between services in St. Lorenz Lutheran Cemetery. Those planning an expression of sympathy may wish to consider memorials to St. Lorenz Building Fund or St. Lorenz Media Ministry. Please sign the guest book or share an online condolence with the family at www.cederbergfh.com.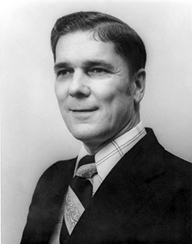 Richard E. Umbach, 94
Richard E. Umbach, 94 of Valparaiso, Indiana, formerly of Frankenmuth, Michigan, went to live with his Lord and Savior Jesus Christ on February 6, 2019 after a long illness of Alzheimer's.
Richard was retired from Walgreen Company since 1987. He served in the U.S. Navy during World War II from 1943 to 1946. His area of service was in the South Pacific. He retired from the U.S. Naval Reserve as a Lieutenant after 25 years of reserve service. He was also a member of the Frankenmuth American Legion Post #150 and the Valparaiso American Legion Post #94. He attended Valparaiso University and graduated in 1951 with an Electrical Engineering degree and a Mathematics degree. He served his Lord in many capacities in his church and the Lutheran Hour.
Richard is survived by his loving wife of 66 years, Irene M. (Redker) Umbach, whom he married on August 23, 1952. He is also survived by his children: Judith Lynn Watson, Valparaiso, IN, Virginia Ann (John) Maloney, St. Charles, IL, Richard Lee (Kristin) Umbach, Naperville, IL and Debra Sue (Robert) Tronrud, Greenwood, CO; grandchildren Brandon Watson, Jessica Coburn, Christopher and Matthew Scott, Meagan Speckhard, Michael, Laura and Daniel Maloney, Stephanie Anderson, Brian and Andrew Umbach and Christopher, Mark, Benjamin and Claire Tronrud; many great grandchildren; brother Victor Umbach; sisters Kathryn Millerwise and Doris Rau; brother-in-law and sister-in-law, Ed and Rosemary Redker, as well as many nieces and nephews.
He was preceded in death by brother Art Umbach; sisters Esther Lohrmann, Hildegarde Eagen, Gertrude Warnick, Clara Rummel; and sister-in-law and brother-in-law, Helen and Alex Johnson.
A memorial service for Richard E. Umbach will be held on Saturday, March 2, 2019 at 11:30am at Cederberg Funeral Home, 590 N. Franklin Street, Frankenmuth, with a visitation from 10am until the time of service. In lieu of flowers, please make memorial donations to the Alzheimer's Foundation, St. Lorenz Church, or the Lutheran Hours Ministries.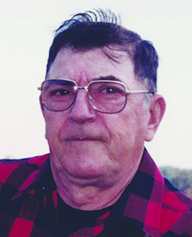 Jerry J. Hair, 84
Jerry J. Hair went to be with the Lord Saturday, February 9, 2019 at Shields Comfort Care with family by his side; age 84 years. Jerry was born on May 11, 1934 in Saginaw, MI to the late Argus and Barb Hair. He honorably served in the U.S. Army as a paratrooper during the Korean War. He was married to Adeline on November 2, 1957 in Carrollton, MI; she survives him. Jerry was employed by GM and Grey Iron Foundry until his retirement in 1989. Jerry was known to be a very hard worker and enjoyed cutting fire wood and wood working.
Surviving besides Adeline, his wife of 61 years are two daughters, Deanna (John) Gugel, Frankenmuth, MI and Diane (Dennis) Pfund, Reese MI; a son Jerry Lee (Barbara) Hair, Saginaw, MI; and like a son, Jim Bierschbach; five grandchildren; four great grandchildren; sister Eleanor Dupuis and brothers Jim (Aleatha) Hair and Bob (Jan) Hair.
Jerry was preceded in death by sisters Sylvia (Marvin) Bickel, Lillian (Ray) Bickel, a brother Leroy (Tootsie) Hair and brother-in-law Chester Dupuis.
A committal service will take place at Eastlawn Memorial Gardens, Saginaw, MI on Thursday, February 14, 2019 at 11:30am. Those planning an expression of sympathy may wish to consider memorials to Dementia Society of America. Please sign the guest book or share online condolences with the family at
www.cederbergfh.com.
318313