Obituaries
Obituaries Page 2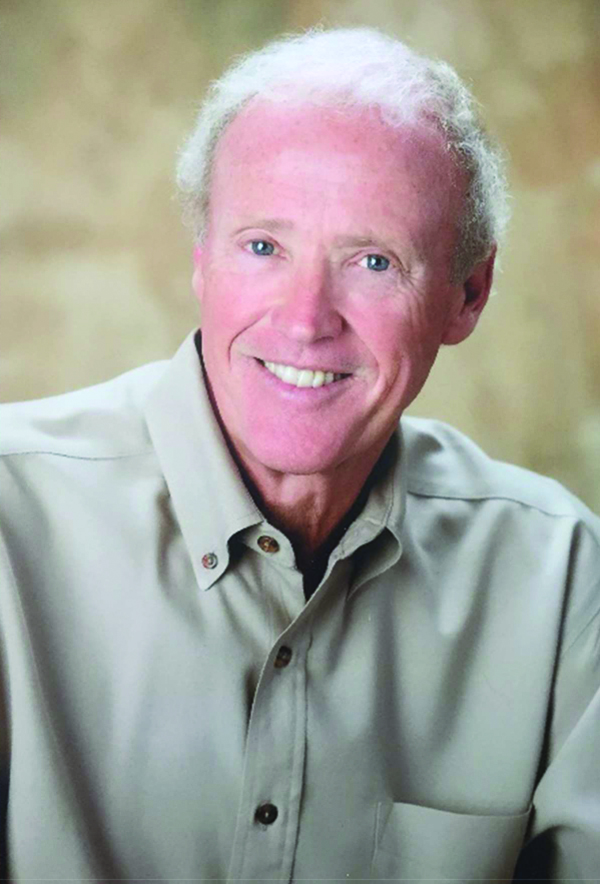 Mark McManus, Sr., 73
Mark Andrew McManus, Sr., age 73, passed away peacefully at his home on June 14, 2018 surrounded by the love of his family. Mark was born on October 31, 1944 in Niles, MI to Harold and Beatrice McManus. Mark was the loving brother of Nancy A. (John) Olsen and the late Michael G. McManus, a veteran of the Vietnam War.
Mark attended Frankenmuth High School where he graduated in 1962. He went on to study at Michigan State University and was a member of the Sigma Alpha Epsilon fraternity where he made lifelong friends. Michigan State is also where he met his beloved wife of 52 years, Sherry (nee Noland). Mark and Sherry were married in Hawaii in 1966 and have three children. Mark was a dear father to Mark A. McManus Jr., Kelly Jennings-Smith and Heather L. (Geoff) Piceu. He was the adored Papa of Mark III, Sheradan, Ali, Marly, Megan, Paige and George.
Fun loving and outgoing, Mark was a joy for others to be around. He lit up a room with his smile and his sense of humor was always on hand. He had a knack for making people feel comfortable and made friends very easily. Mark was passionate about educating others and focused much of his time and energy on building businesses and helping others. These traits contributed to his success as a longtime entrepreneur, business owner and philanthropist in the Detroit area.
Mark was very blessed to have his children and grandchildren live close to him and work with him over the years. Mark is survived by his wife Sherry, their three children and his seven grandchildren, as well as his sister.
The family is grateful for the loving care of Residential Hospice of Michigan.
Funeral services will be held privately. Memorial tributes can be made to the Lung Cancer Research Foundation, (lungcancerresearchfoundation.org)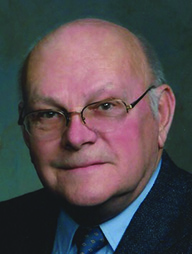 Donald R. Bierlein, 85
Donald R. Bierlein went to be with his heavenly Father June 14, 2018, at Wellspring Lutheran Home; age 85 years. Donald was born on March 9, 1933, in Frankenmuth, MI to the late Edwin and Lydia Bierlein. On October 18, 1958 Donald married Mildred A. Nuechterlein; she survives him. Don was a lifetime member of St. Lorenz Lutheran Church serving on various boards and committees. He was the President and served on the Board of Directors for Lutheran Children's Friend Society. Donald served in the U.S. Army from 1953-1955 and was a member of the American Legion Post 150 for 62 years. He was employed by Frankenmuth Insurance Company for 40 years retiring in 1995.
Surviving besides his wife Mildred are one son, Dr. Steven (Connie) Bierlein, two grandsons; Zachary and Joshua Bierlein, sisters-in-law Dorothy K. Bierlein and Marie Bierlein and many nieces, nephews and friends.
Donald was preceded in death by his brother Norbert in 1994, brother Wilmar in 2014 and his brother-in-law Marlin in 2015.
Funeral services took place on Wednesday, June 20, 2018, at Cederberg Funeral Home of Frankenmuth, Michigan and St. Lorenz Lutheran Church. The Rev. Joel Kaiser officiated with burial between services in St. Lorenz Cemetery. Those planning an expression of sympathy may wish to consider memorials to St. Lorenz Lutheran Church Media Ministry.
Please sign the guest book or share an online condolence with the family at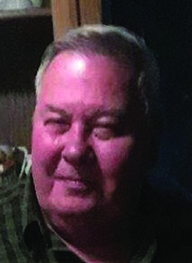 Robert L. "Bob" Blehm, 74
Robert L. "Bob" Blehm went home with his Lord Tuesday, June 12, 2018 at Beaumont Royal Oak Hospital after his battle with cancer; age 74 years. Bob was born on February 24, 1944 in Lakefield Twp, MI to the late Robert and Ardith Blehm. He was married to Judy on February 10, 1968 at Zion Lutheran, Chesaning, she survives him. Bob was employed by GM Flint Buick City until his retirement in 1999. He was a member of Immanuel Lutheran Church, Frankentrost, its finance committee, men's club and greeter. He was also a member of the Gera Tractor Club and the Frankenmuth Bowling League. Bob enjoyed deer hunting, pheasant hunting, farming, gardening and cutting grass for others.
Surviving besides his wife Judy are four daughters, Cheryl (Scott) Solinski, Birch Run, MI, Rebecca (Kenneth) Kvasnak, Macomb, MI, Lindie Vandeberghe, Frankenmuth MI and LeeAnn Blehm, Newport, MI; 15 grandchildren, Ian, Claire, Evan and Casandra Solinski, Jason (Anita), Krysten (David), Jacob and Colin Kvasnak, Clayton Singer, Chase Singer, Brady Vandeberghe, Ella Vandeberghe, Xzavier Payne, Noah Gronda, Lauren Gronda; six great grandchildren, Natalie, Harper, Landon, Terry, Carter, Daenerys; two sisters, Karen Phelps and Beverly Holubik.
Bob was preceded in death by sister Sharon Coss and brother William Blehm.
Funeral services took place on Monday, June 18, 2018 at Immanuel Lutheran Church, Frankentrost, MI. The Rev. Mark Loest officiated with burial in Eastlawn Memorial Gardens. Those planning an expression of sympathy may wish to consider memorials to Beaumont Neurological and Cancer Center, Royal Oak, or Immanuel Lutheran Church. Please sign the guest book or share an online condolence with the family at
295371