Upcoming Events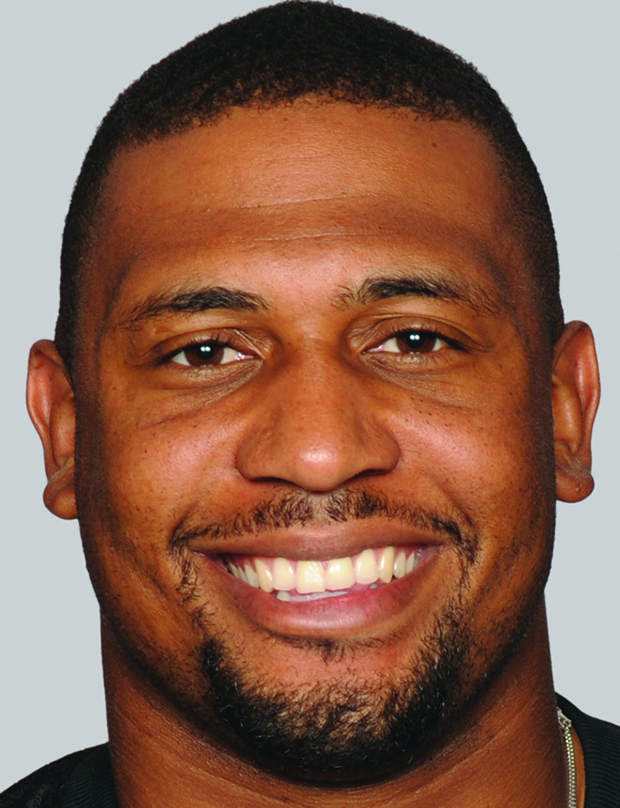 LaMARR WOODLEY
Woodley is FCF Legacy Ball speaker
The Frankenmuth Community Foundation's Legacy Ball has brought in a mix of athletes, entertainers, hypnotists of the celebrities to its largest yearly fundraiser.
For the ninth annual event, the Legacy Ball Committee has tackled an area resident to talk about football, philanthropy and education.
Saginaw native LaMarr Woodley will be the keynote speaker at the ninth annual Legacy Ball. The fundraising gala is set for Saturday, May 4, at Zehnder's of Frankenmuth.
FCF Executive Director Jon Webb is excited to have Woodley here to address the audience.
"The Legacy Ball is the highlight of the year for our Foundation and we're very excited to welcome LaMarr to Frankenmuth as our guest of honor," Webb said. "LaMarr brings something a little different to the table; he's a local athletic hero, but more importantly, he has used his personal success to positively impact others who are less fortunate. He believes in empowering youth and adults alike in his community to unlock their own full potential. I have a good feeling he'll be very well received with our crowd."
Woodley is well-known for his football career at Saginaw High School and the University of Michigan where he was the team's defensive captain, and a second-round NFL draft pick in 2007 of the Pittsburgh Steelers, where he became an All-Pro player at linebacker.
While in high school, Woodley was named Michigan's Gatorade Player of the Year and was a first-team All-America choice by USA Today, Parade, CNN/Sports Illustrated and Super Prep. He was a member of Prep Star's Dream Team Top 100 and was listed as the best player in the State of Michigan on The Detroit News Blue Chip list.
As a Wolverine, LaMarr was a consensus All-American first-team selection, unanimous All-Big Ten Conference first-team pick, National Defensive Player of the Year by Rivals.com and was chosen as the Big Ten Defensive Player of the Year by the conference coaches. He also was the first Michigan player to capture both the Lombardi Trophy and Ted Hendricks Award for his work as a defensive end. He was the defensive MVP at the 2005 Rose Bowl.
Woodley graduated from U-M with a bachelor of science degree in general studies, later receiving his master's degree in sports counseling and sports management.
In 2007, Woodley was drafted in the second round of the NFL draft, 46th overall, by the Steelers. In 2009, LaMarr was voted to the Pro Bowl after leading Pittsburgh with a career-high 13.5 sacks. He was a member of the Super Bowl XLIII winning team and became the first player in NFL history to record three consecutive multiple-sack playoff games that year.
In 2012, Woodley established the non-profit LaMarr Woodley Foundation, with the mission of establishing long-term programs to leave a greater impact.
In addition to his philanthropic efforts while in Pittsburgh, Woodley has donated countless hours, sporting goods and uniforms to Saginaw schools in order to ensure that every child has a chance to achieve success.
Woodley recently opened the doors to the LaMarr Woodley Academy, a K-6 school in Saginaw, in the fall of 2018. The Academy is a tuition-free, theme-based public school, focusing on identifying and nurturing the leadership potential of its students.
Woodley, 34, played for Pittsburgh until 2013 before playing for one season with the Oakland Raiders (2014) and the Arizona Cardinals (2015).
Today, Woodley is the co-host of NFL Network's Tackle My Ride.
Legacy Ball Committee Chair Kristy Krafft-Bellsky is also looking forward to hearing from Woodley.
"LaMarr is the perfect fit for this year's Legacy Ball. His passion for helping others through community work is complementary to Frankenmuth and its residents. He is sure to leave a lasting impression on our guests," Krafft-Bellsky said.
Past Legacy Ball speakers have included HGTV/DIY's "Rehab Addict" star Nicole Curtis, Vassar native and true American hero U.S. Army Staff Sergeant Travis Mills, Michigan State University football Coach Mark Dantonio, MSU men's basketball Coach Tom Izzo, Detroit Tigers baseball legend Willy Horton and others.
The band Empty Canvas will return for another year, mixing in artwork and painting with their music. Live and silent auctions will also take place.
Legacy Ball tickets are $100 per person and will go on sale Thursday, February 14, at TriStar Trust Bank and the Frankenmuth Credit Union's main branch office. Seating is limited.
Since FCF's inception in 1976, more than $5 million has been distributed to groups and programs working to enhance the quality of life in Frankenmuth. These good works are made possible thanks to the generous donations, gifts and bequests from individuals and businesses across the community.
***********************************************************************************
We're glad you took the time to check out the abbreviated version of our paper. To enjoy the Frankenmuth News in its entirety - click on the "subscribe" tab.
170198