Top Stories
Frankenmuth Fire Dept.
Holiday Waste Collection
HOLIDAY HOURS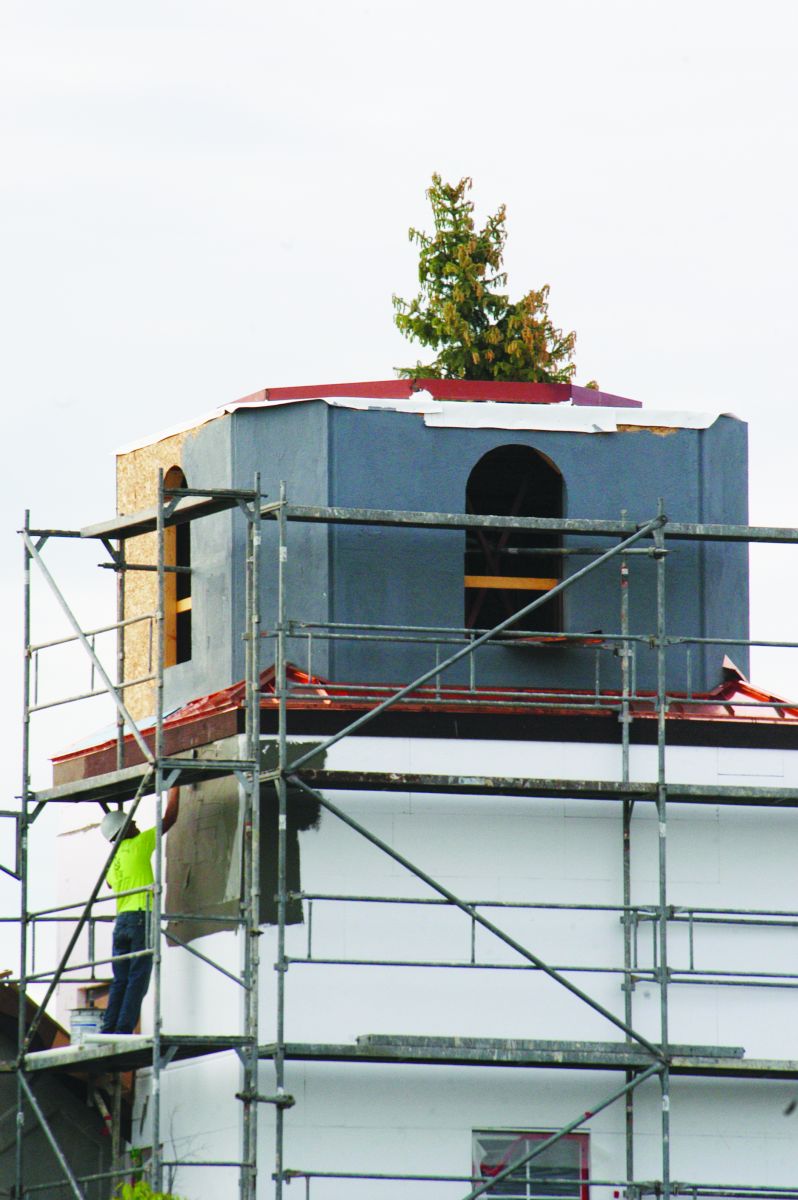 CHEESE HAUS CONSTRUCTION . . . continues this summer with a goal to have the three-level, 17,000-square foot building complete this fall. Above, a pine tree has been placed on top of the structure, signaling the building is enclosed and the construction crew is ready for a party. (News photo)
Cheese Haus building on target for fall 2018 opening
The new Frankenmuth Cheese Haus building is on target for a fall 2018 opening.
However, the building now has a roof and its enclosed, meaning another Frankenmuth-area tradition will take place next week.
The building contractor and subcontractors will be treated to a "Topping Out" luncheon that will take place at noon on Wednesday, June 27.
The construction team recently placed a pine tree in the top tower of the new building, which indicates the structure has been enclosed and they are ready for a party to mark the progress.
Cheese Haus owner Judy Zehnder will be hosting a luncheon for all the crew members of R.C. Hendrick and Son Construction as well as other local businesses including Gilmour Construction, Beyer Roofing and Remer Plumbing.
The practice of "topping off" with a tree is an ancient construction tradition associated with raising a building's highest beam or structural element – in this case, the onion dome.
The new location of the Cheese Haus is just next door to the current building, with a new address of 545 South Main Street. The luncheon, which will feature Bavarian Inn Restaurant chicken, bratwurst and side dishes, will take place on the construction site.
The major expansion to a 17,000-square foot Bavarian-themed building will house three levels. The main floor will offer additional space for check-out services and product displays, including cheese-cutting areas and a large sampling area where customers can taste and try Cheese Haus products.
Cheese production will also take place on the main level, with the entire process visible to guests.
The second floor will provide enough room to accommodate motor coach and other groups for cheese and wine/beer tasting, allowing them to sample a larger variety of products in a more formal setting.
The basement will house employee areas and storage.

891455