Wedding/Births
Happy Birthday!
65th Anniversary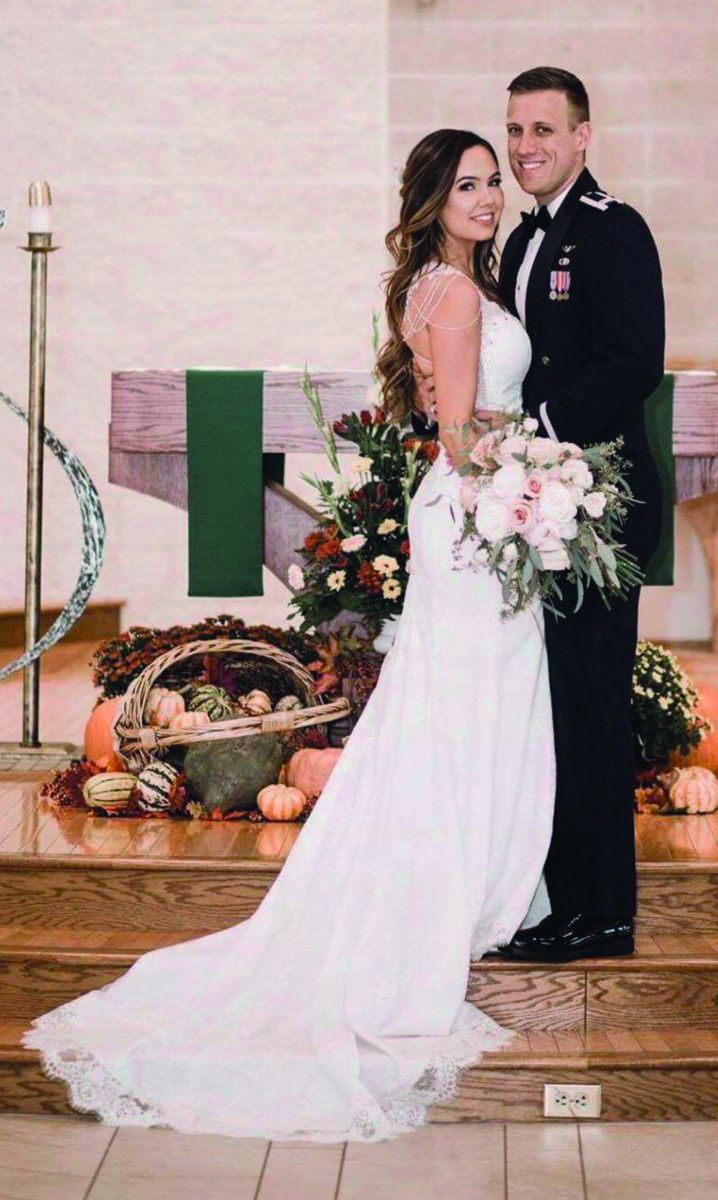 Captain and Mrs. Evan C. Glowiak
Schwichtenberg ~ Glowiak
Rio BethAnn Schwichtenberg and Evan Charles Glowiak exchanged wedding vows at Blessed Trinity Catholic Church on October 27, 2018. Rev. Robert H. Byrne officiated the ceremony. Music Ministers were Alissa Hetzner and Steven Holovach. Readers included Bernie Fuller, Hollie Streu and Bianca Henika.
Rio is the daughter of Siouxzy Al-Harahsheh. Evan is the son of Brian and Karla Glowiak, Frankenmuth.
Many members of the bridal party traveled across the country for the wedding. Matron of Honor was Melissa Almquist, CA; Bridesmaids included Char Palmer, NE; Kyley Al-Hirez, NE and Shayna Streu, NY.
Best man for his brother was Eric Glowiak, Frankenmuth. Groomsmen were Lucas Steele, PA; Zebulon Hanley, CA; Joel Greeson, CA.
Hostess was Kaleen Henika and Ushers (Saber Arch) included Brandon, Chase, Dan, Stefan, Austen and Joel.
The bride and groom welcomed guests to a dinner reception at the Frankenmuth Brewery.
Following a honeymoon in Paris, France, the couple will reside in California.
We're glad you took the time to check out the abbreviated version of our paper. To enjoy the Frankenmuth News in its entirety - click on the "subscribe" tab.
242823