Vic's Flick Picks
The Great Gatsby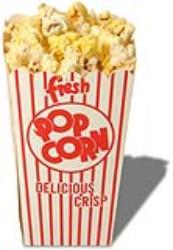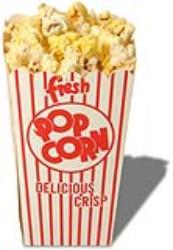 I had to read The Great Gatsby in high school. I hated it. I found it boring, slow moving and I thought the characters were insipid, shallow and not worth my attention. Seeing the previews and commercials for The Great Gatsby (directed by Baz Luhrmann) I thought maybe he put a spin on it that would make it interesting and full of life. You know, like Moulin Rouge! made Paris prostitution, drug addiction and a Bohemian lifestyle seem so romantic. Nope. Definitely not.
If you don't know the story (probably bluffed your way through the high school book report) here it is…
Nick Carraway (Tobey Maguire) has come to New York to make his fortune on Wall Street. Right now he can only afford to live in a small bungalow on Long Island. His little home is next door to millionaire Jay Gatsby (Leonardo DiCaprio) and across the bay from his cousin Daisy Buchanan (Carey Mulligan). This all turns into a dizzying mash of love, betrayal, obsession and insanity as Nick gets sucked into their glittering existence.
As is the usual with books turned into movies, the narration can be distracting. DiCaprio is a talent at such a level that I didn't need Carraway's voice-over to explain what I could plainly see on Gatsby's face. Gatsby seamlessly went from reclusive millionaire to giddy schoolboy crush to obsessed stalker…all at the genius depths of Leonardo DiCaprio.
Mulligan seemed to perfectly capture the essence of Daisy Buchanan as I remember her in the novel…a beautiful and totally empty-headed socialite. And Tobey Maguire just doesn't make enough movies. He is always interesting.
The cinematography was great. Colorful in happy times and muddy when tragic. The frames were well shot and had artful angles – often making more of the scene than necessary. The actors were well-coached in the idioms and tone of the times (1920s) and they seemed quite enthusiastic to be delivering these Fitzgerald lines.
It all added up to a pretty picture which just doesn't stir your senses. That doesn't sound like a blockbuster movie…and I don't think it will go down in history. I still don't care about Daisy Buchanan, Nick Carraway or the "great" Gatsby.
Only two out of five boxes for The Great Gatsby. I found the film wonderful to look at, but was not at all interested in the triumph or tragedy of the characters. The film is rated PG-13 for language and some violent images. I'm thinking that if you really admire the classic novel by F. Scott Fitzgerald you won't want to miss this film version, but otherwise you might want to catch Iron Man 3.
For a complete listing of shows and times, please call 1-888-319-FILM or visit the website at www.cinemahollywood.com.
MOVIE TRIVIA
This is almost too easy for you… Carey Mulligan had a small part in this 2005 movie I always rely on to relieve any stress or anxiety. This was also based on a classic novel – just a better classic novel.
LAST WEEK'S MOVIE TRIVIA
Guy Pearce is one of those actors you know you've seen before, but can't think where. He was the bad guy in this 2002 classic starring Jim Caviezel. The Count of Monte Cristo.
29541