Vic's Flick Picks
The Hunger Games: Catching Fire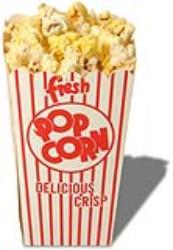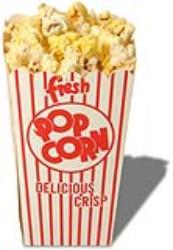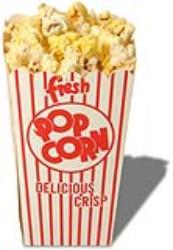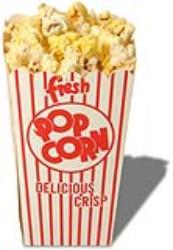 Jennifer Lawrence. If you don't know it yet…she is amazing. She was riveting as Katniss Everdeen in the first Hunger Games and she continues in that vein with Catching Fire.
Katniss and Peeta (Josh Hutcherson) have emerged victorious from the 74th Hunger Games. And yet, they don't feel like winners. While traveling around the 12 Districts on their "Victory Tour" Katniss and Peeta realize that there is a rebellion happening – and they are the symbol of hope and freedom for those who choose to fight the tyranny of the Capitol.
President Snow (Donald Sutherland) isn't too happy about that. He enlists the help of the new Head of Games – the last Head of Games ended his tenure badly – Plutarch (Philip Seymour Hoffman) in eliminating Katniss. Their solution is a truly evil twist for the 75th Hunger Games – known as the Quarter Quell.
Haymitch (Woody Harrelson) and Effie (Elizabeth Banks) are still with Katniss and Peeta, as is stylist Cinna (Lenny Kravitz), District 12 hometown boy Gale (Liam Hemsworth) and the dazzling showman/master of ceremonies Caesar Flickerman (Stanley Tucci).
New this time around are fellow tributes Finnick (Sam Claflin), Johanna (Jena Malone), Beetee (Jeffrey Wright), Wires (Amanda Plummer) and more! And here is the astonishing thing – every single actor was perfect in inhabiting their character. It was hard to blink, because I didn't want to miss anything. Stanley Tucci in particular was hilariously odd as Caesar and Jenna Malone perfect as the fierce Johanna.
The triangle between Gale, Katniss and Peeta continues to tangle with our emotions and our disdain for President Snow grows into hatred this time around.
A slow start in District 12 builds to the uncertainty of a starting revolution and switches to the dazzling and mind-boggling glitter of the Capitol before we literally "dive in" to the breathtaking battle of the Quarter Quell. The action, both computer generated and performed, is totally involving and will leave you feeling exhausted. Excellent directing, writing and acting in the second installment.
I still miss the "thoughts" of Katniss which are only available in the book. It is only on the page that we understand her total terror for the lives of her mother, sister and friends and that she doesn't want to be a hero.
Four boxes out of five for Catching Fire. If you haven't seen the first film yet, you must before you head to Catching Fire. And I highly recommend you do both of those things. The brilliant daughter said it best when she mentioned that the closing scene of Catching Fire, a drawn out close-up on the face of Katniss, was spectacular. Lawrence manages to convey her fear, her horror, her heartbreak and her determination without saying a word. That's what I call good acting. Whew!
Catching Fire is rated PG-13 for intense sequences of violence and action and some frightening images. Oddly, there were quite a few families with young children (much younger than 13) at the theater I attended. Why do parents do that?
For a complete listing of shows and times, please call 1-888-319-FILM or visit the website at http://www.cinemahollywood.com/.
MOVIE TRIVIA
I love Josh Hutcherson. I mentioned that I thought he has always been a good actor and the brilliant daughter laughed. Apparently until now he has only been in "kid" movies according to her. Well, I beg to differ. He was in this grown up 2012 remake which starred Chris Hemsworth about an invasion and these kids who….wait…well, shoot.
LAST WEEK'S MOVIE TRIVIA
Christopher Eccleston? If you don't know that he was the ninth Doctor, you may recognize him from this 2009 action film starring the brawny Channing Tatum. G.I. Joe: The Rise of Cobra.
32721