Home
We hope you enjoy this abbreviated version of the
Frankenmuth News
Serving Frankenmuth Since 1906
Vol. 113 No. 24 - In our 113th year!
Wednesday, December 19, 2018
-----------------------------------------------------------------------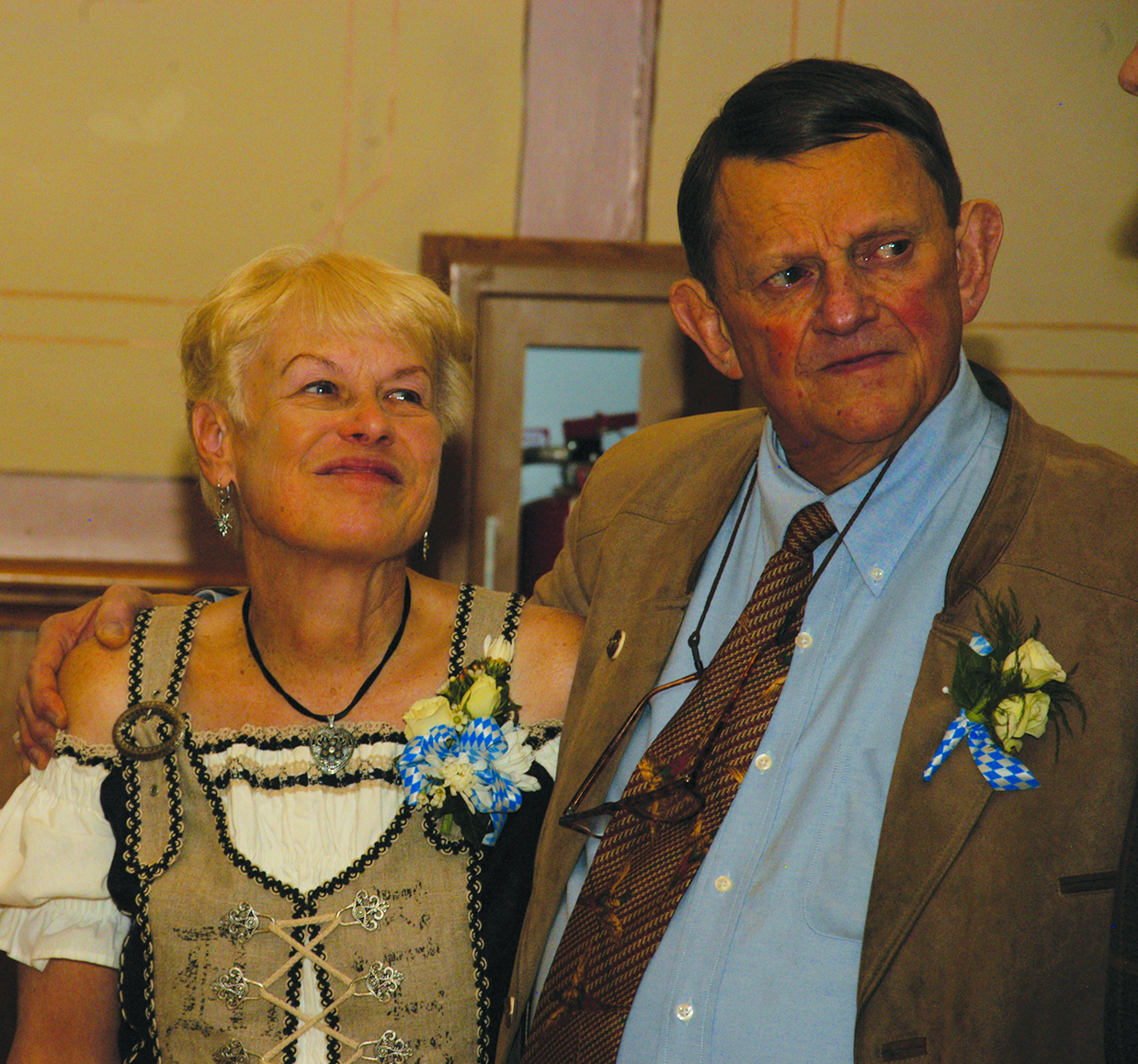 TRIBUTE TO RUPP: The City of Frankenmuth held a tribute party for Frankenmuth Mayor Gary Rupprecht and his wife Barb at Fischer Hall December 18. Rupprecht was on the Frankenmuth City Council for 41 years and mayor for 33 years. He credited his Frankenmuth Jaycee service as motivation for serving his community and success in life. (News photo)
Mayor Rupprecht says goodbye after 33 years
Editor's note: The City of Frankenmuth held a celebration of Mayor Gary Rupprecht's reign as mayor for 33 years and City Council service totaling 41 years. The party was held, Tuesday evening, December 18, at Fischer Hall, with over 300 persons attending the open house. Following are some of his remarks.
Willkommen! Welcome!
Grȕss Gott – God's greetings! – Thank you!
Thanks for coming out today to show your appreciation for Barb and my eight years as a City Councilman and my 33 years as Mayor to make Frankenmuth a better place to live.
However, this party is not about me it's about you, my fellow Council members, all City employees, Police, Ambulance, Fire Department volunteers, Committee & Commission members, DDA/EDC Board members, Frankenmuth Township government, Frankenmuth School District leaders, Library Board members, Chamber of Commerce & Business leaders, all community volunteers, other governmental leaders, and citizens who all do their part to make Frankenmuth a better place to live.
I especially would like to thank those Council members who served with me the past 33 years:
Mayor Pro-Tem Charlie Kern, Gary Rummel, Art Loeffler and Carl Schoenow; City Council Members: Eugene Frank, Terry Weiss, Vickie Schmitzer, Bill Speer, Dick Galsterer, Joe Craemer, Judy Zehnder, Rich Meyer, Mike Grossi, Randy Bierlein, Susan Piesko, Beth Bernthal-Reindel, Doug Stoner, Erv Banes, Mary Anne Ackerman, Tom Johnston, Gary Zeilinger, Michael Southgate; and former Mayors Richard Krafft and Elmer P. Simon as well as Township Supervisors: Reiney Block, Marty Warnick and Tim Hildner.
I also would like to thank the City Department heads who served with me: City Managers, Charlie Graham and Bridget Smith; Asst. City Managers, Fred Geuder, John Deterding, Phil Kerns; Treasurer, John Deterding; Police Chiefs, Jim Petteys and Don Mawer; Fire Chiefs, George Reinert, Gene Ritmueller, Dave Wright, John Deterding and Phil Kerns; DDA/EDC Director, Sheila Stamiris; DPW Director, Jack Schluckebier, Ken Knieling, Randy Braeutigam; ­Water Department Mgr., Ken Knieling, Ken O'Brien; Waste Treatment Director, Dan Geyer, Burt McKendree, Mark Schluckebier; Parks & Rec Director, Sue Wells, Craig Atkins, Dave Wright, Daren Kaschinske; Library Directors: Mary McEwen, Dave Curtis, Mary Chasseur, Pam Williams; and the Incredible office staff: Sheila Weiss, Lora Gilmour and Sharon Zoellner.
On occasion, busloads of leaders from communities in the USA and Canada who want to improve their community's economic vitality come to Frankenmuth to meet with governmental and Chamber members to discuss what it is that makes Frankenmuth so successful.
We always reply that Frankenmuth's success is based on: Strong Christian principles are the basis for everything; A tremendous amount of community pride; A spirit of volunteerism to make our community a better place to live and a history of strong work ethic; Unselfish business leaders who are willing to put money back into the community; and excellent communication, cooperation and teamwork between residents, businesses, school and government.
The leaders of this community wish to make it a better place, not for themselves, but for all our children and our grandchildren. This is "A GOVERNMENT OF THE PEOPLE, BY THE PEOPLE, AND FOR THE PEOPLE."
Barb and I once again would like to thank all of you for allowing us to serve the community for 41 years, 33 years as Mayor and express our sincere gratitude to all of you for this party.
Danke Schȍn und Auf Wiedersehen!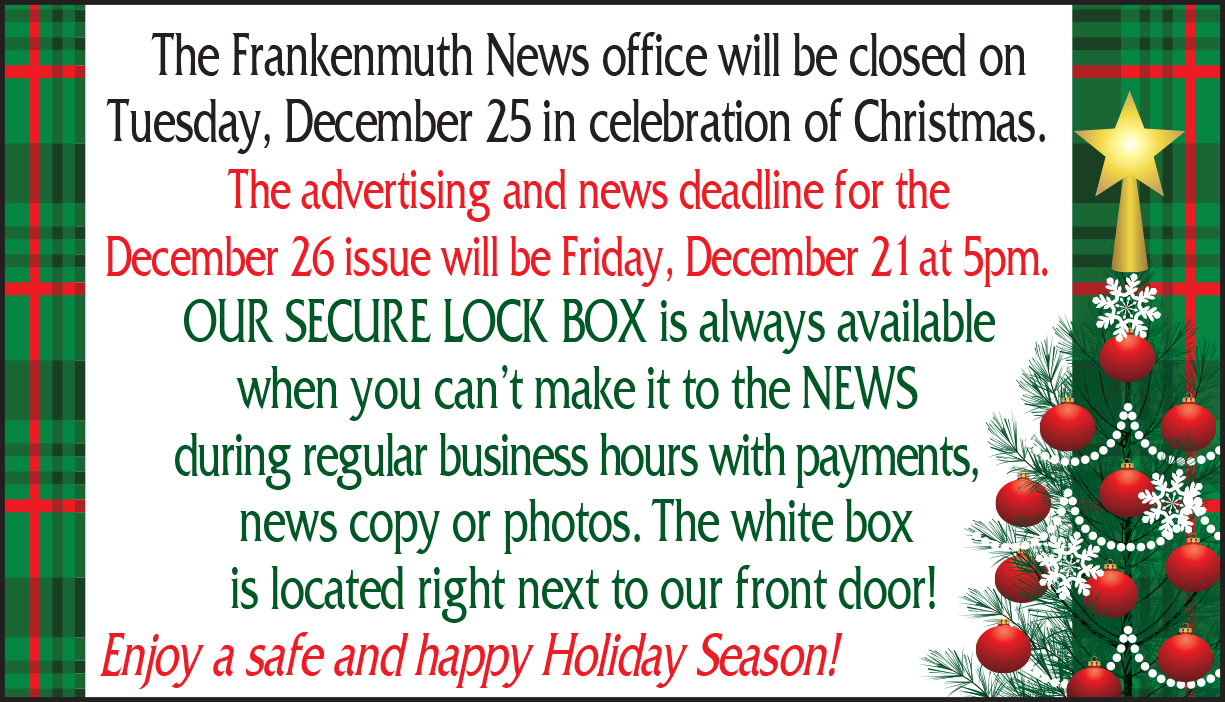 1149280