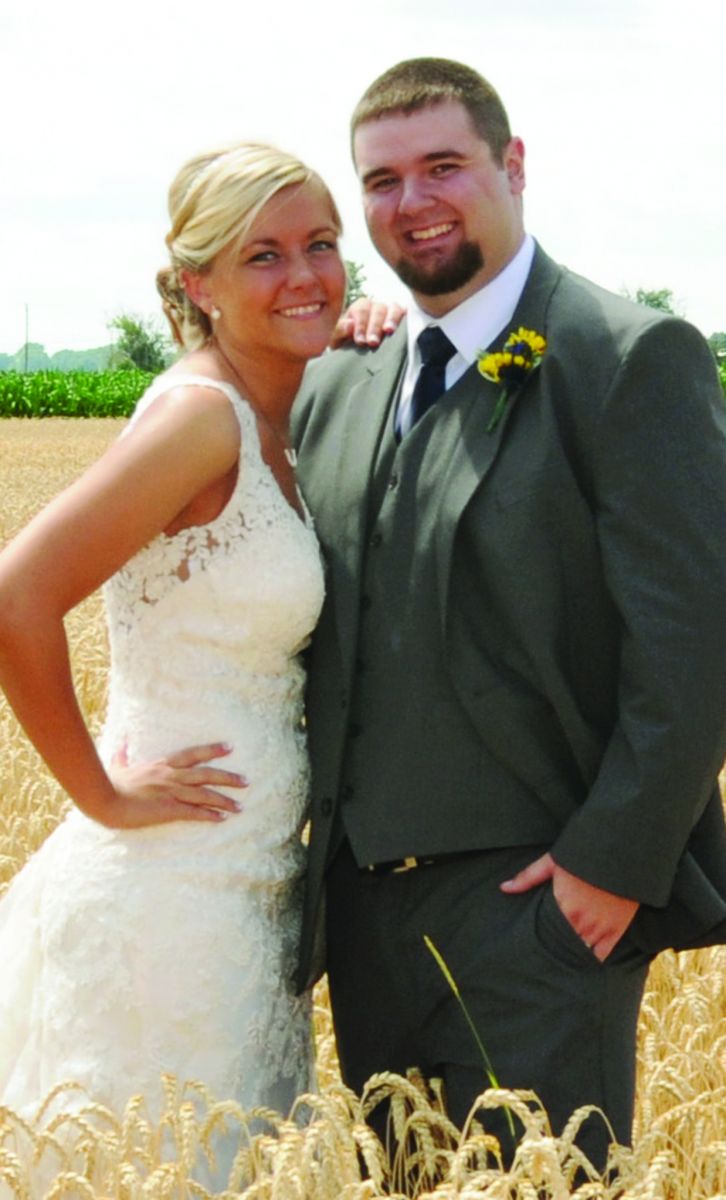 Mr. and Mrs. Michael Roy Chapman
Reinbold ~ Chapman
Michael Roy Chapman and Heidi Marie Reinbold were united in marriage on July 9 at Immanuel Lutheran Church in Frankentrost. Heidi is the daughter of Wesley and Carol Reinbold, Frankentrost, and Michael is the son of Arnold and Wendy Chapman, Tupelo, Mississippi. The officiant was Pastor Mark Loest and the organist was Val Janson.
Maid of Honor for her friend was Krista Meyer; bridesmaids were Karli Bierlein, cousin of the bride; McCauley Mossner and Megan Sabourin, friends of the bride; Vickie Burrill, sister of the groom; Beth Reinbold and Amy Reinbold, sisters-in-law of the bride; and flower girl was Kiley Stenger, goddaughter of the groom.
Best Man for his brother was Arnold Chapman II; groomsmen were Jon Kazyak, friend of the groom; Tyler Chapman and Billy Stenger, cousins of the groom; Louis Burrill, brother-in-law of the groom; Michael Reinbold and Erich Reinbold, brothers of the bride; and ringbearer was Ethan Reinbold, godson of the bride.
The bride wore an Allure classic style lace slip dress in gold satin with an ivory lace overlay and a scalloped lace train. She carried sunflowers, blue thistles and blue delphiniums. Her attendants wore a marine-colored floor length dress with a front leg slit, a lace illusion sweetheart neckline and an illusion v-back. They each carried a bouquet of sunflowers.
Dinner and a reception was held for 250 at Candlelite Banquet Center in Bridgeport.
The couple honeymooned in Gatlinburg and Nashville, Tennessee and are living in Bridgeport.