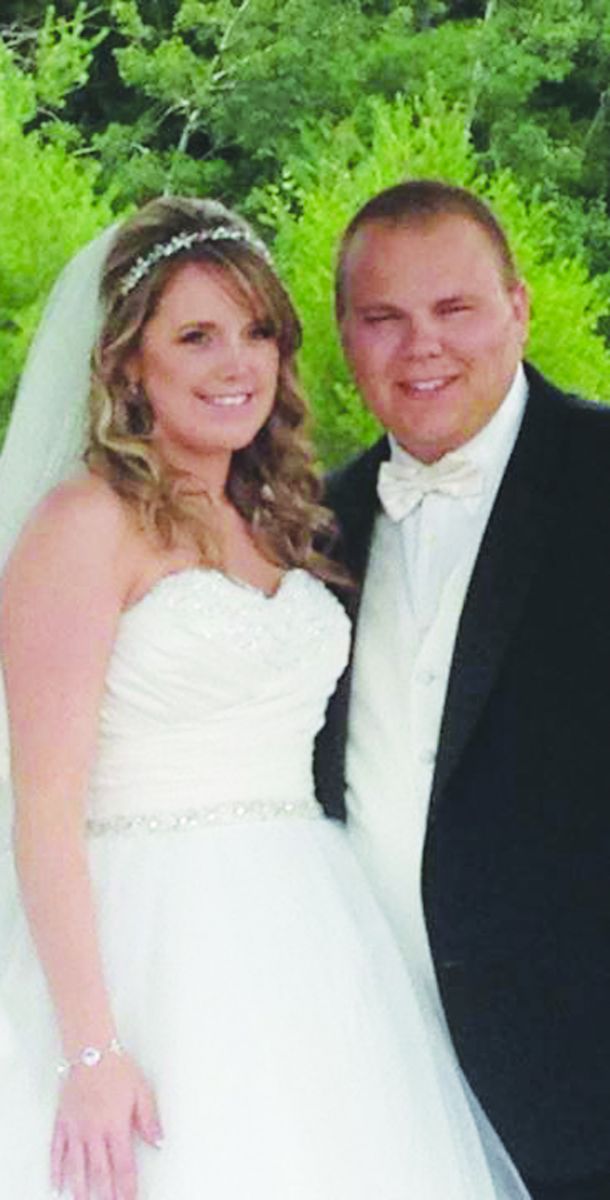 Mr. and Mrs. Joshua Doud
Wilkinson ~ Doud
Amanda Wilkinson, daughter of Leonard Wilkinson, Millington, and Joshua Doud, son of Douglas and Teri Sue Doud, Richville, were united in marriage on Saturday, July 18, 2015 at the Gardens at Grice's in Caro. The Rev. Robert Gadeken officiated.
Maid of Honor was Stephanie Wilkinson, sister o the bride. Her friends Haley Gasser and Alicia Willis served as bridesmaids as well as Krista Doud, sister of the groom, and Peggy Carr, sister of the bride.
Duane Weiss, Jr. was best man for his friend while Jesse Hanson, Jr., friend of the bride, and Justin Schuler, friend of the groom and Mathew Boughner and Brandon Doud, cousins of the groom, were groomsmen.
The newly married Mr. and Mrs. Doud welcomed 144 family members and friends to a Disney princess and fireman themed reception held at Grice's following the ceremony.
The couple honeymooned in Northern Michigan and are living in Vassar.