Business News
Police Report
New Business
2013 City Yard Waste Program
Balloons in the Sky!
Frankenmuth Noon Rotary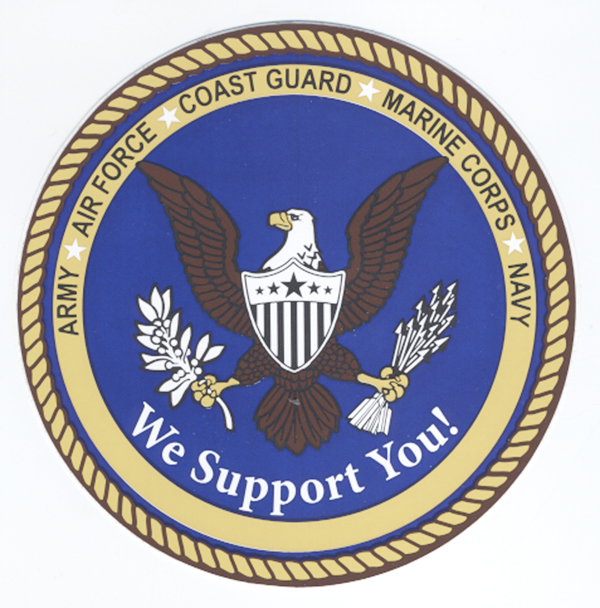 Noon Rotary launches "We Support You" project
Who are the people who protect our freedoms? Our service men and women endure difficult conditions every day to assure we can continue our American way of life. The question becomes is saying "Thank you" enough or could we do more?
A new project called We Support You provides businesses an opportunity to express their gratitude to active military personnel. For a donation of $50, a business owner receives a decal to display in their window. The decal indicates to those serving our country that the business recognizes them by providing a discount, a gift or other amenity. Twenty- five dollars of the donation is given to the Fisher House, a hospitality house for family members of active service personnel who are receiving medical care at various military bases. The other $25 is maintained by the local Rotary club to be used for a variety of local military projects.
The Frankenmuth Noon Rotary Club, the first local service club to implement the project, has already sold many decals to local businesses. More information and additional decals may be purchased by calling Chip Sassone (989- 980-5122), Sharril McNally (989- 652-9299) or by email at frankenmuthrotary@gmail.com. Other communities who are interested in launching their own We Support You project should contact Sharril or Chip for information on implementation.
719