Business News
Police Report
New Business
2013 City Yard Waste Program
Balloons in the Sky!
Girls of Grace Dance Ministry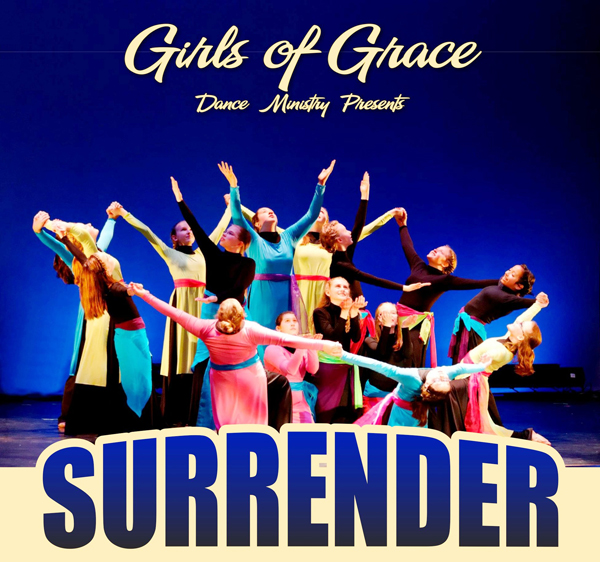 Girls of Grace Dance Ministry Presents Worship Concert
Girls of Grace Dance Ministry will present their 8th Annual Worship Concert entitled: "SURRENDER" on Saturday, April 13 and Sunday, April 14 at 3pm at the Temple Theatre, Saginaw.
This concert is a moving testimony of faith and inspiration. Director Linda Nuechterlein and her staff work with 65 dancers ranging in age from grade 4 to college students. They also have an apprentice group called Future Girls of Grace (Grades 1-3). Over 100 dancers and other participants present exciting, worshipful dances along with powerful dramatic and media presentations with a narrated message. The community is encouraged to invite someone who needs to be encouraged, someone who needs to experience Jesus in a fresh, uplifting way. All dancers are members of St. Lorenz Church, in Frankenmuth.
Girls of Grace Dance Ministry also desires to reach out to the less fortunate or those in challenging situations. They are working with social service organizations (Teen Challenge, Underground Railroad, Emmaus House, City Rescue Mission, etc.) by extending an invitation to them to attend the concert. Those that respond to the invitation will receive FREE tickets to attend. This event is an afternoon of "Good News" presented in a unique and unforgettable way.
Tickets are $10, with children two and under free. They can be purchased by calling the Temple Box Office at 989-754-7469, online at http://www.templetheatre.com/ or in person at 201 N. Washington Ave., Saginaw.
1787