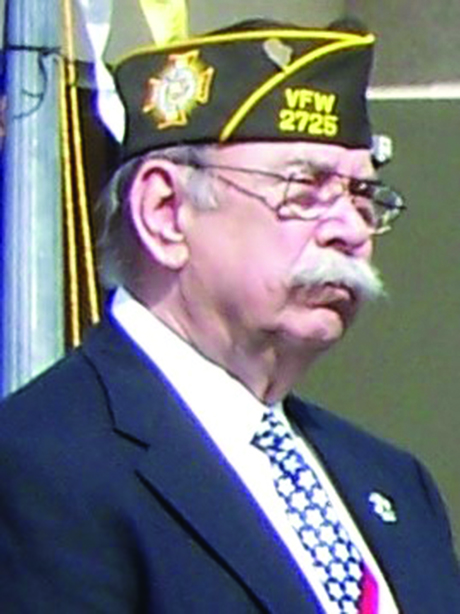 STAN BOZICH
Bozich to be honored by Historical Society of Michigan Sept. 21-23
Stanley "Stan" Bozich founded one of the most unique museums not only in the United States, but in the State of Michigan, right here in Frankenmuth.
Bozich will be honored by the Historical Society of Michigan with the 2018 Lifetime Achievement Award at its annual Michigan History Conference in Sturgis, Friday through Sunday, September 21-23.
The Lifetime Achievement Award is the highlight honor as 18 winners will be recognized at the conference. The Society presents the State History Awards every year to individuals and organizations that have made outstanding contributions to the appreciation, collection, preservation and/or promotion of state and local history.
The awards are the highest recognition presented by the Historical Society of Michigan, the state's official historical society and the oldest cultural organization.
Stan, along with his wife Lou, established Michigan's Own, Inc., Military and Space Museum in 1976. Before that, Bozich served four years in the U.S. Navy and enjoyed a long career as a firefighter for the Royal Oak Fire Department.
Bozich started the fledgling nonprofit museum to showcase his collection of military artifacts donated to him by Michigan veterans and their families. He traveled all over Michigan and the United States to acquire more stories and memorabilia.
Today, the museum at 1250 Weiss Street houses stories and collections of over 850 individuals. The museum's first real home was the former School Haus Square Shopping Mall in 1980. That was razed over 20 years ago.
In 1995, the Bozichs obtained a grant from the state of Michigan to purchase a two-acre parcel on Weiss Street. With help from the community and veterans' groups, the museum was built and opened in 1997.
The museum had a name change to Michigan's Military and Space Museum and recently changed it again to simply The Michigan Heroes Museum.