Home
Thank you for browsing through our abbreviated version of the
Frankenmuth News
Wednesday, April 22, 2015
Vol. 109 No. 42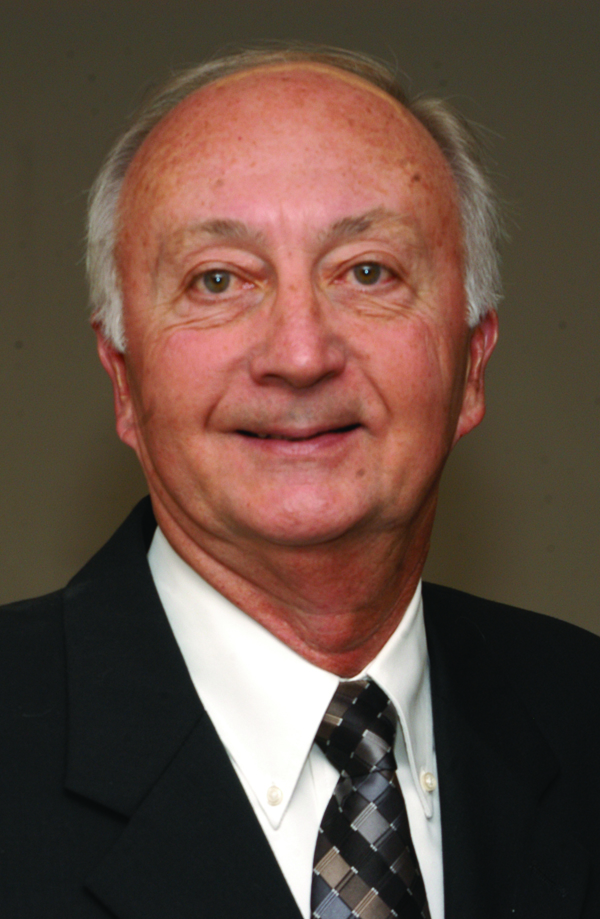 Unsung community volunteer, Bob Zeilinger, to receive HLK Award
The Frankenmuth Jaycees are honoring a member of the community for his deep passion for improving and recreating on the Cass River.
Lifelong Frankenmuth resident Robert Zeilinger will receive the 2015 Herbert L. Keinath Distinguished Service Award at the Jaycees annual banquet, set for Wednesday, May 6, at the Bavarian Inn Lodge. The event will be held in the Lodge's Bach/Beethoven rooms with a social beginning at 6pm, followed by dinner at 6:45pm and the program.
The Jaycees will also honor the 2015 Boss of the Year, Amy Zehnder Grossi, the 2015 Outstanding Young Farmer of the Year, Josh Hetzner, and the Jaycee of the Year, which is announced that evening.
Tickets are $30 per person or two for $50. Contact HLK Chairperson Annie Novotney at 517-749-6399 or at her email address, annnovotney@yahoo.com before Thursday, April 30.
The Frankenmuth City Council nominated Zeilinger for the honor. The HLK Award is the preeminent award given to a Frankenmuth resident for his or her selfless contributions and dedication to the community.
Bob's volunteer work for Frankenmuth has been outstanding," City Clerk Phil Kerns wrote, on behalf of the council. "The Council would be very pleased to see Bob receive the recognition that this award represents."
Zeilinger graduated from Frankenmuth High School and went on to Purdue University where he earned a bachelor's degree and a master's degree in mechanical engineering. He began his career as a co-op student at Saginaw Steering Gear (today, Nexteer Automotive) and worked his way up to a top level management position before retiring in 2003.
Zeilinger has been very active for the city and with his church, St. Lorenz Lutheran Church. Over the past five years, however, Zeilinger has been immersed into making the Cass River watershed more environmentally friendly, its water and tributaries cleaner and to create more recreational opportunities on the 73-mile river, including boating and fishing.
Zeilinger is founder and chairman of the Cass River Greenway Committee (CRGC), has played a vital role in the annual Cass River Clean Up Day, has been recognized by the Saginaw Bay Watershed initiative Network for his CRGC work and was recently given special recognition by the Saginaw Basin Land Conservancy.
Bob is the type of person who works hard to make the community a better place for everyone, but does not seek any special recognition," Kerns said.
In a similar way, Zeilinger also has served on the Fish Passage/Rock Ramp/Dam Project Advisory Committee for the past five years and is a former member of the Frankenmuth Parks and Recreation Commission (six years).
The rock ramp/fish passage project is slated to be built later this summer and into early fall, following nearly 12 years of planning.
Bob also spent 10 years on the City Planning Commission, eight year's on its Ordinance Review Subcommittee and three years on the Historic Preservation Commission
At St. Lorenz, Zeilinger served the congregation as member and chairman of the Board of Elders (six years), the Church Council, the Strategic Planning Committee (five years), the Board of Finance, a deacon, chairman and member of the St. Lorenz Foundation, chairman of the Building a Future Building Committee, chairman of the 40 Days of Purpose project and many others.
Zeilinger also traveled to Alabama for a work project after Hurricane Katrina and traveled to Honduras on a medical mission trip. He is also a member of the Michigan District Lutheran Church Missouri Synod Foundation Board in Ann Arbor.
Zeilinger is also an exhausted Jaycee, a World Expo of Beer volunteer, a past chairman of the Frankenmuth Athletic Association, chaired the Saginaw County United Way Campaign in 1996 and in the fall, is part of the Frankenmuth High School football program's chain gang" for home games.
Josh Hetzner is no stranger to farming and is familiar with the Outstanding Young Farmer Award as his parents, Dennis and Kelly, were bestowed this honor in 2002.
The Hetzner family farm is over 100 years old and they plant and harvest soybeans, corn and hay. Josh helps farm 230 acres, in addition to his 7am until 5pm job as an engineer at Durolast Roofing. The family also has 80 head of cattle.
"Josh loves farming so much that he used vacation days to help haul sugar beets for another farmer," his wife, Mandi, said.
Josh and his wife have one daughter, Liviana.
Amy Zehnder Grossi is a Frankenmuth High School graduate. She studied at Michigan State University, earning a bachelor's degree in political economy in 1998 and her master's degree in business administration in 2003.
Before coming back home to be a part of the Bavarian Inn, Zehnder family business, Grossi was a consultant for BDO Seidman, Business and Technology Solution in Troy, 1998-2000.
In June 2000, Amy joined the family business, serving as projects coordinator and hospitality manager, general manager of Freeway Fritz in Bridgeport, accounting manager and has been the general manager of the Bavarian Inn Restaurant since 2004.
In the community, Grossi has been a member of the Frankenmuth Jaycees since 2000, (chairing the Volkslaufe in 2005), a Junior Achievement instructor since 2004, served on the Frankenmuth Chamber of Commerce Board of Directors (2008-2014) and was a past chairperson, a Frankenmuth Credit Union board member since 2010, co-found the 100 Women Who Care in June 2012, joined the Frankenmuth Rotary Club in 2013 and has been a member of the Saginaw Valley State University Family Business Council since 2003.
Grossi also received the RUBY Award in 2011, and has been active in the St. Lorenz Lutheran Church and many civic youth-oriented activities.
Amy and her husband, Mike and family reside in Frankenmuth.
651091